backstage at chicago's #1 morning tv show!
We were invited to join Larry Potash and Robin Baumgarten and the whole crew on WGN Morning News. Back in the nineties this show used to be our competition when Bob and I anchored Fox Thing in the Morning. These days we are their biggest fans!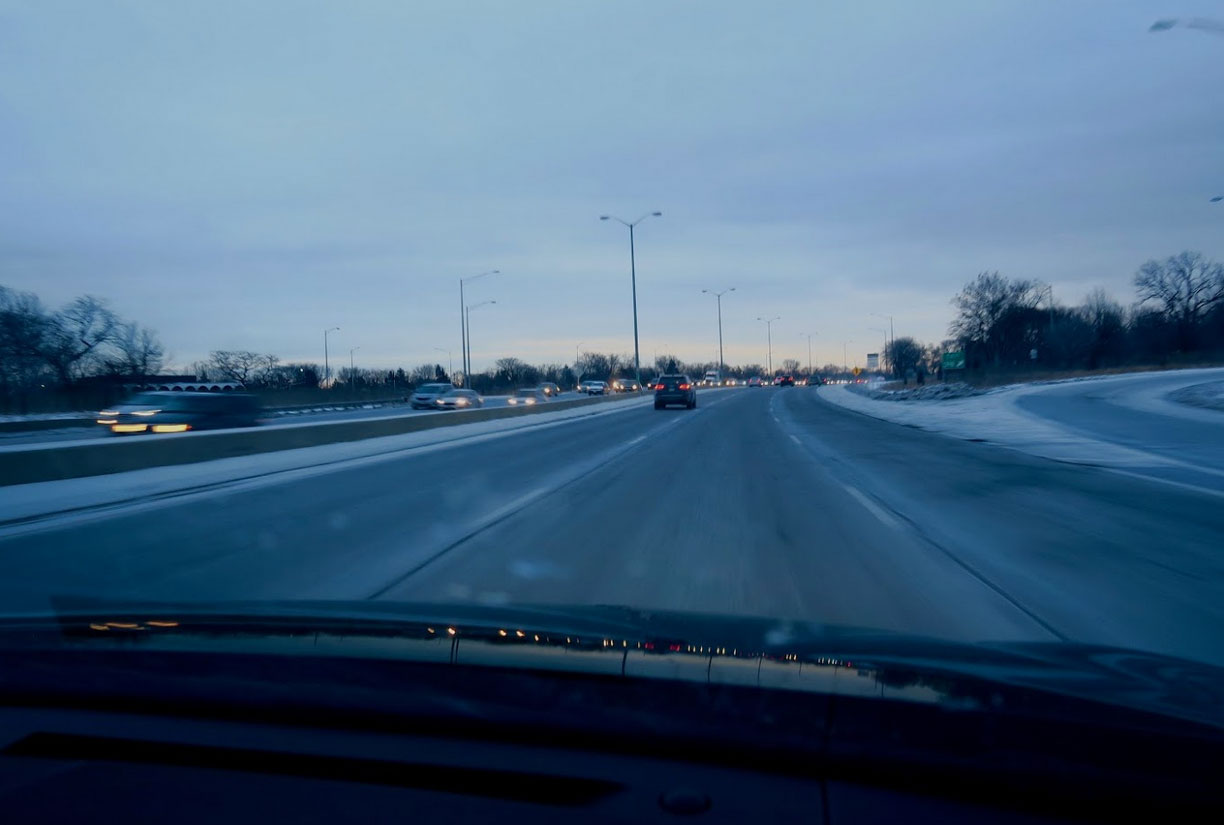 Fortunately for us, we got on the road early and beat most of the morning rush hour traffic.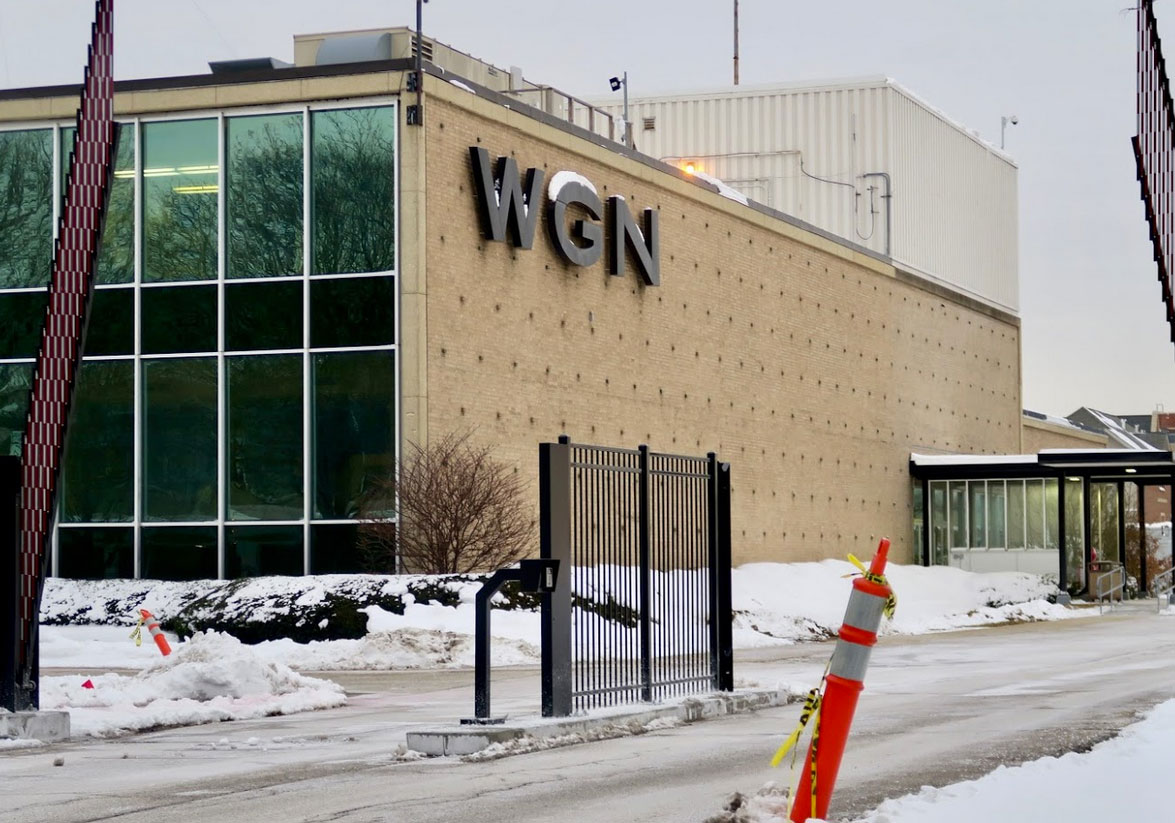 Unusual for me, we even pulled in a few minutes early. Bob doesn't like to be late because it stresses him out. On this day, I decided to cooperate.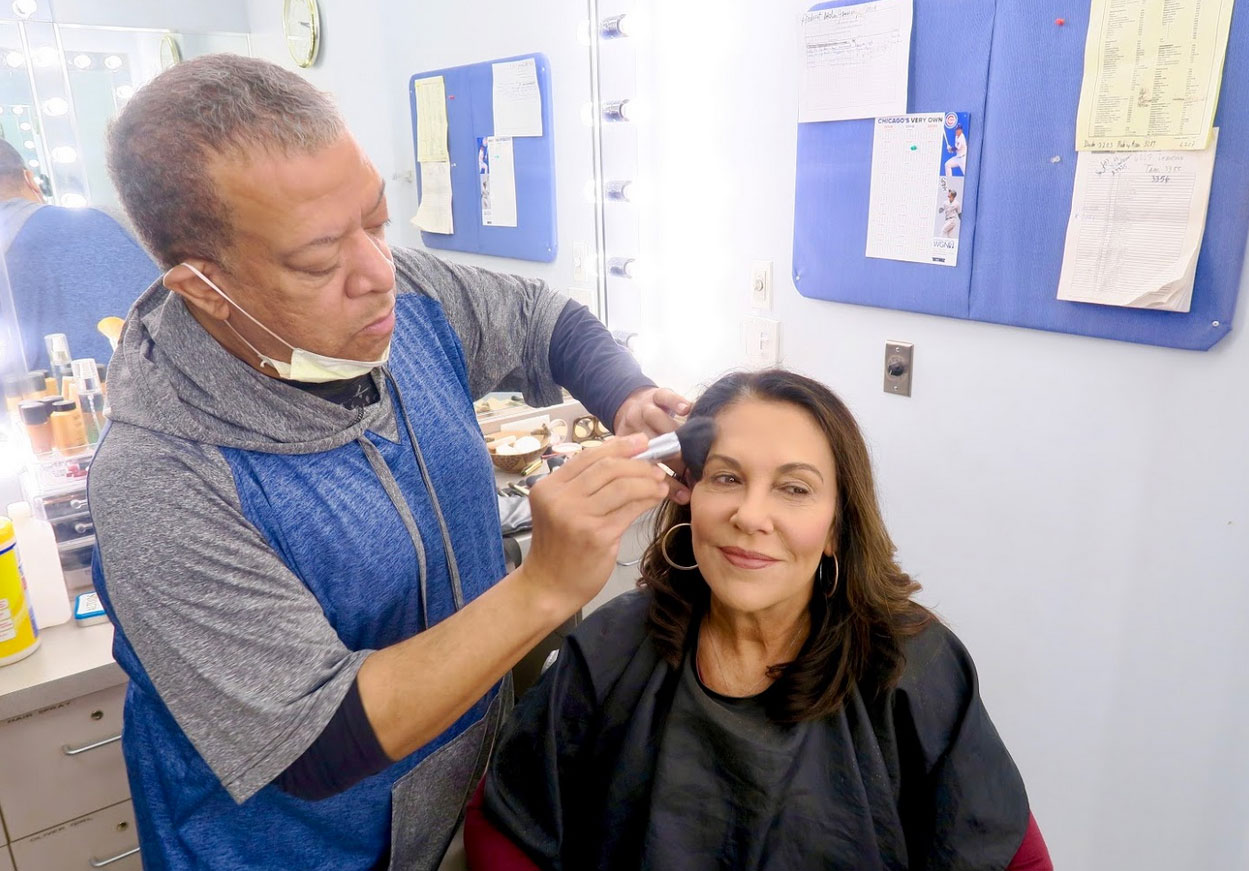 The most important stop of the day was the make up room, where make up artist Tim James made me look like I was awake!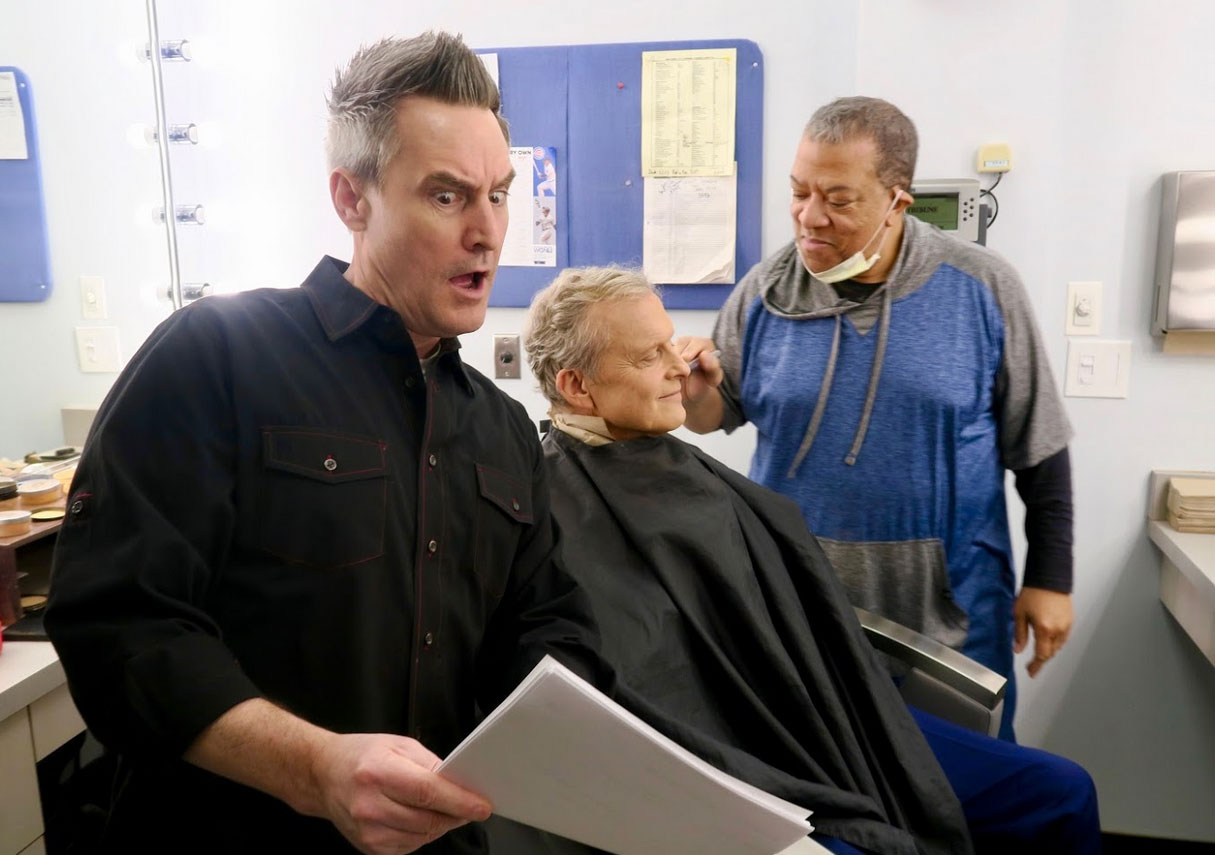 Meanwhile producer and part-time performer (as you can see) Jeff Hoover went over our scripts, as Tim took the sleep off Bob's face.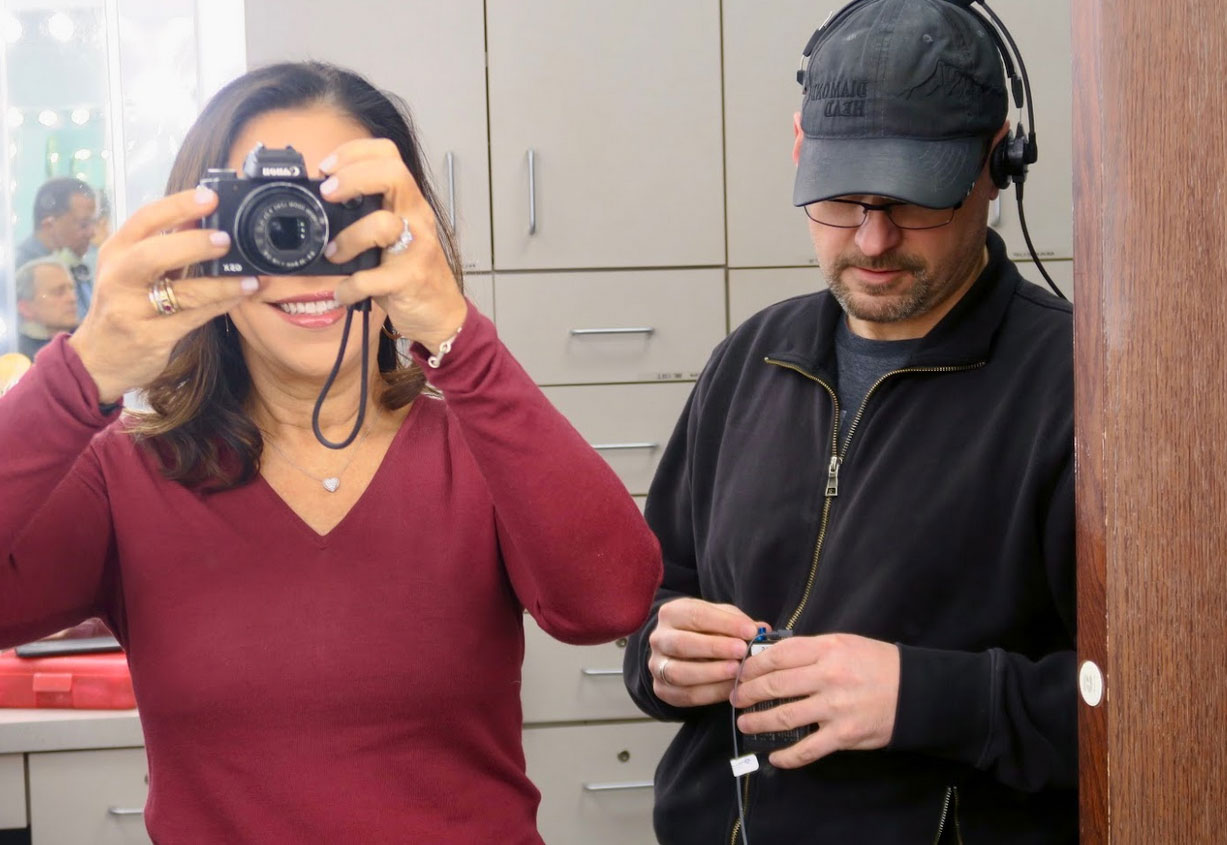 And here I am with Audio Bob who was in charge of setting me up with a wireless microphone. By the way, from this moment on, the control room would be able to listen in on anything I said. I tried to keep that in mind at all times!
When we first walked in Larry, Robin, weatherman Paul Konrad and sports anchor Pat Tomasulo were busy preparing for the show.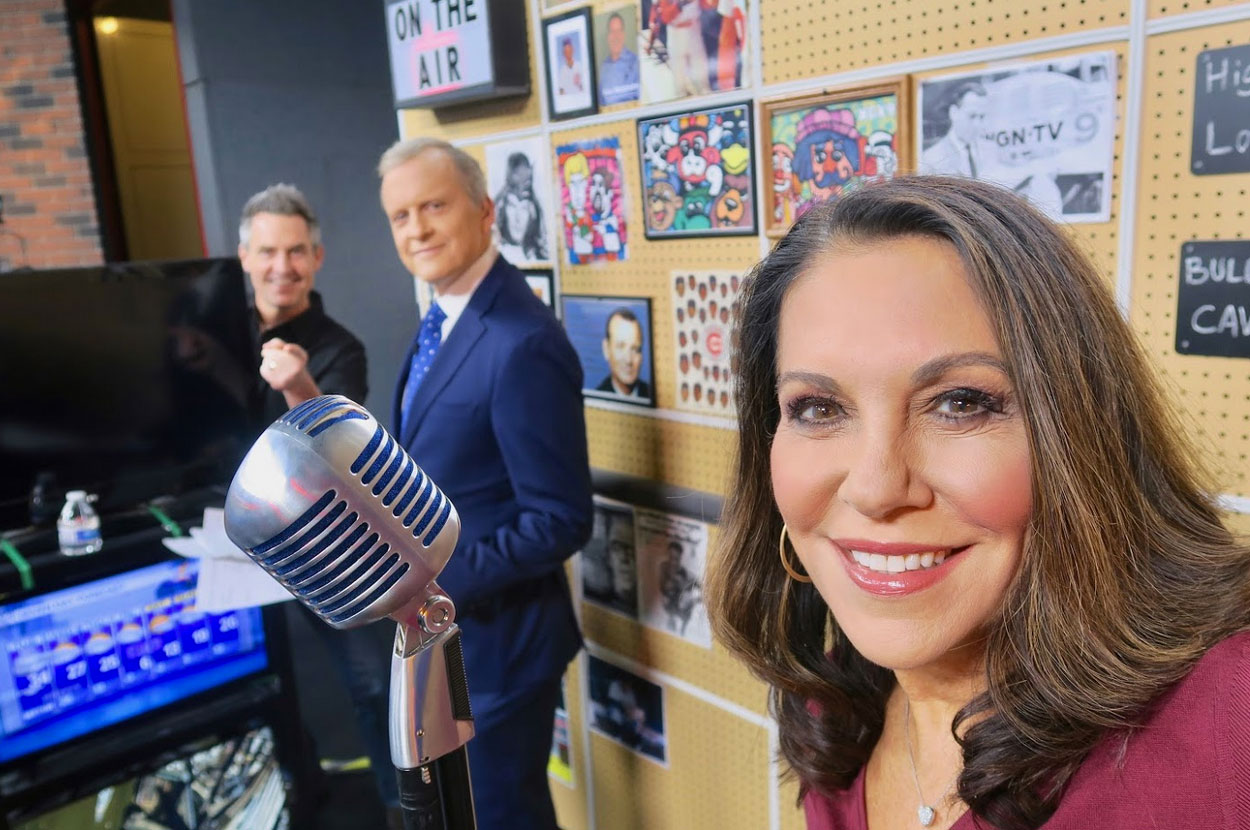 Jeff brought us to the guest announcer area of the studio just across from the anchors. This would be our home for the next hour.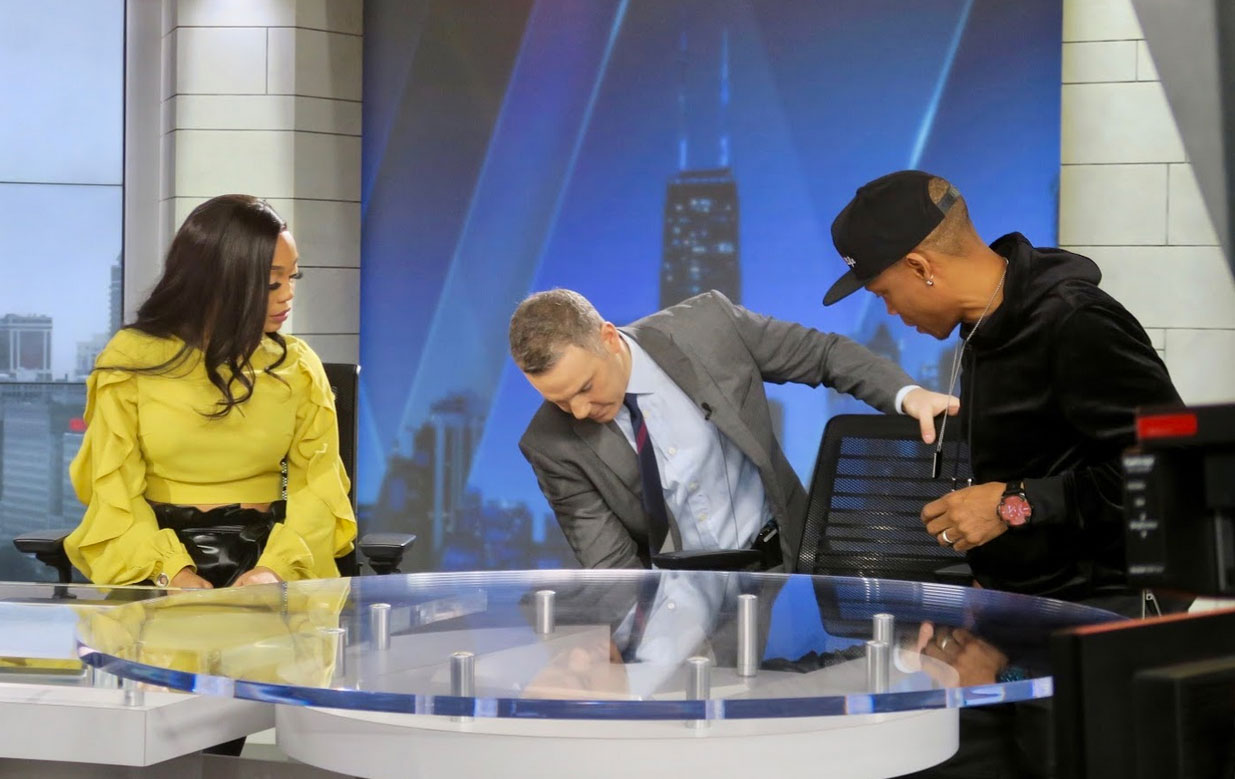 Larry was nice enough to raise the chair for one of the guests, even though furniture adjustment is not part of his job description!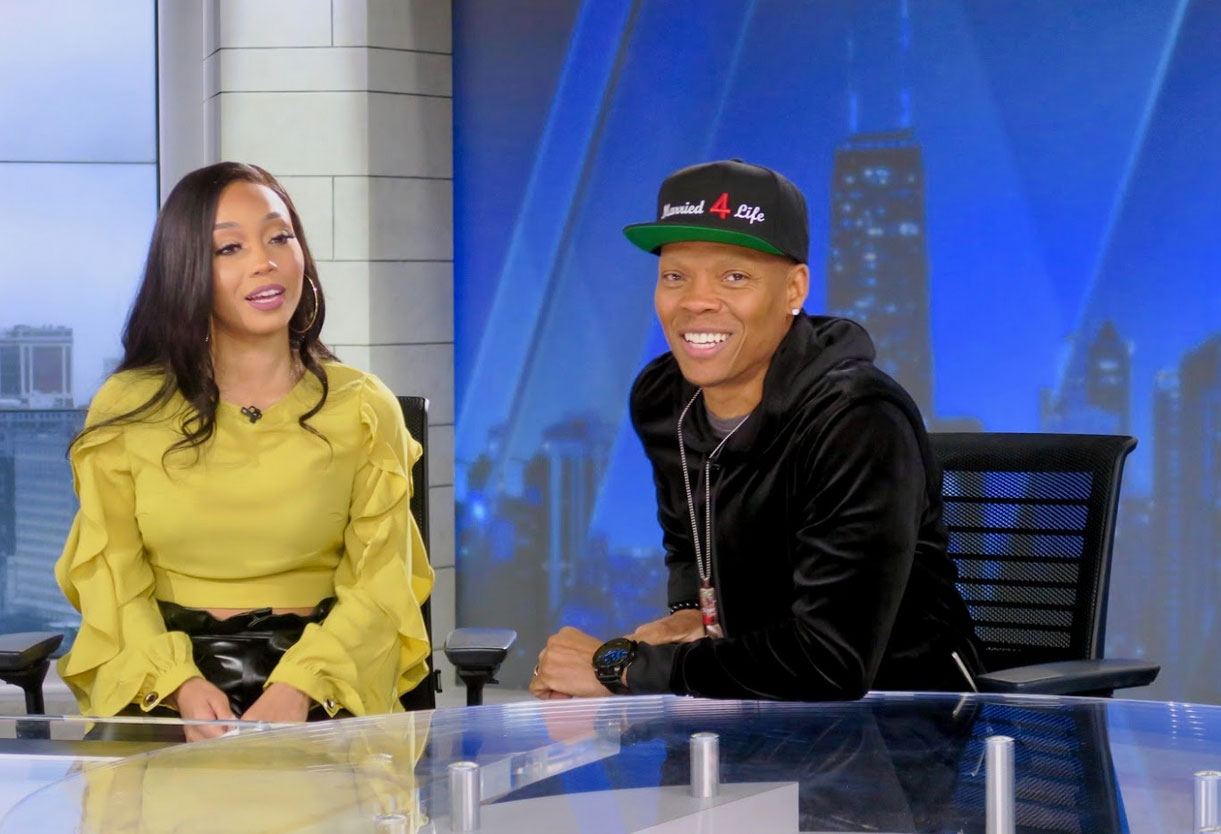 The guests were Shamari Fears and Ronnie Devoe, popular recording artists who are also husband and wife.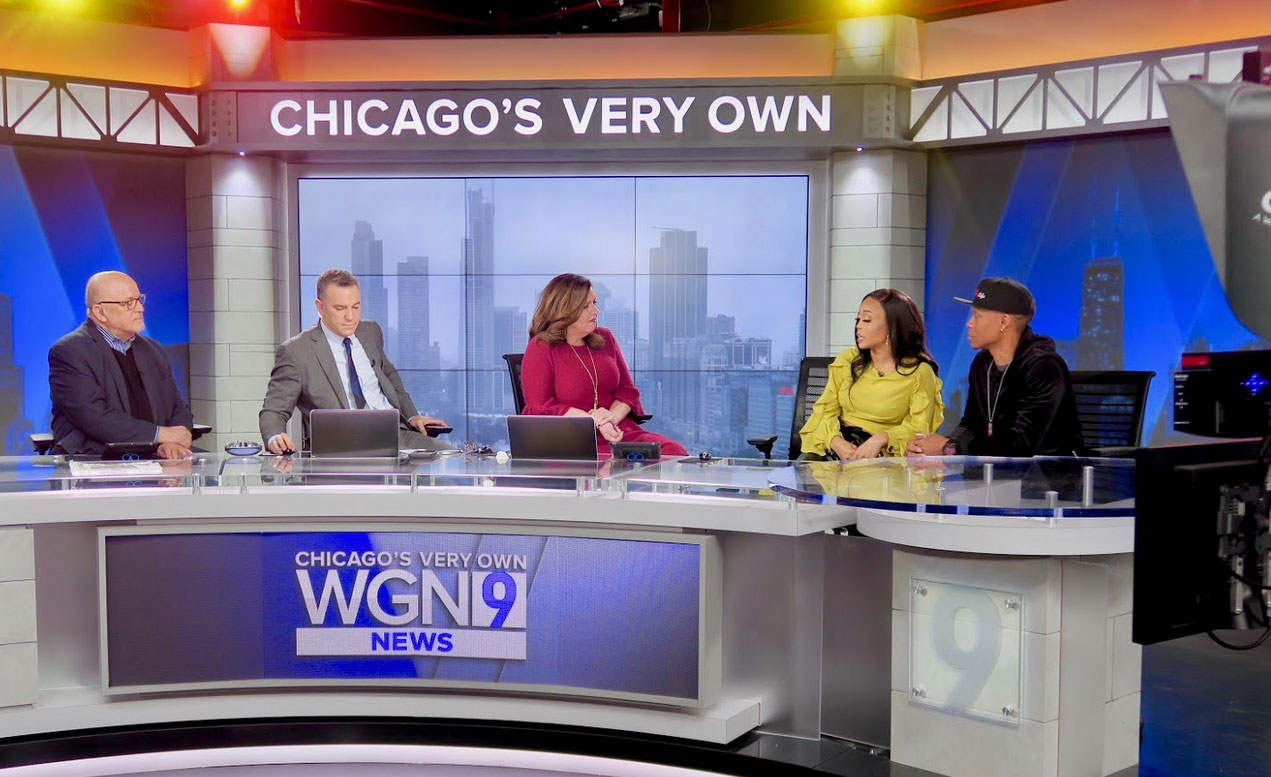 Shamari is a regular on the Real Housewives of Atlanta. They both talk about being "marriage ambassadors!"
What they didn't realize is that they were on the same show with some well-known Chicago marriage ambassadors (Bob and me LOL!)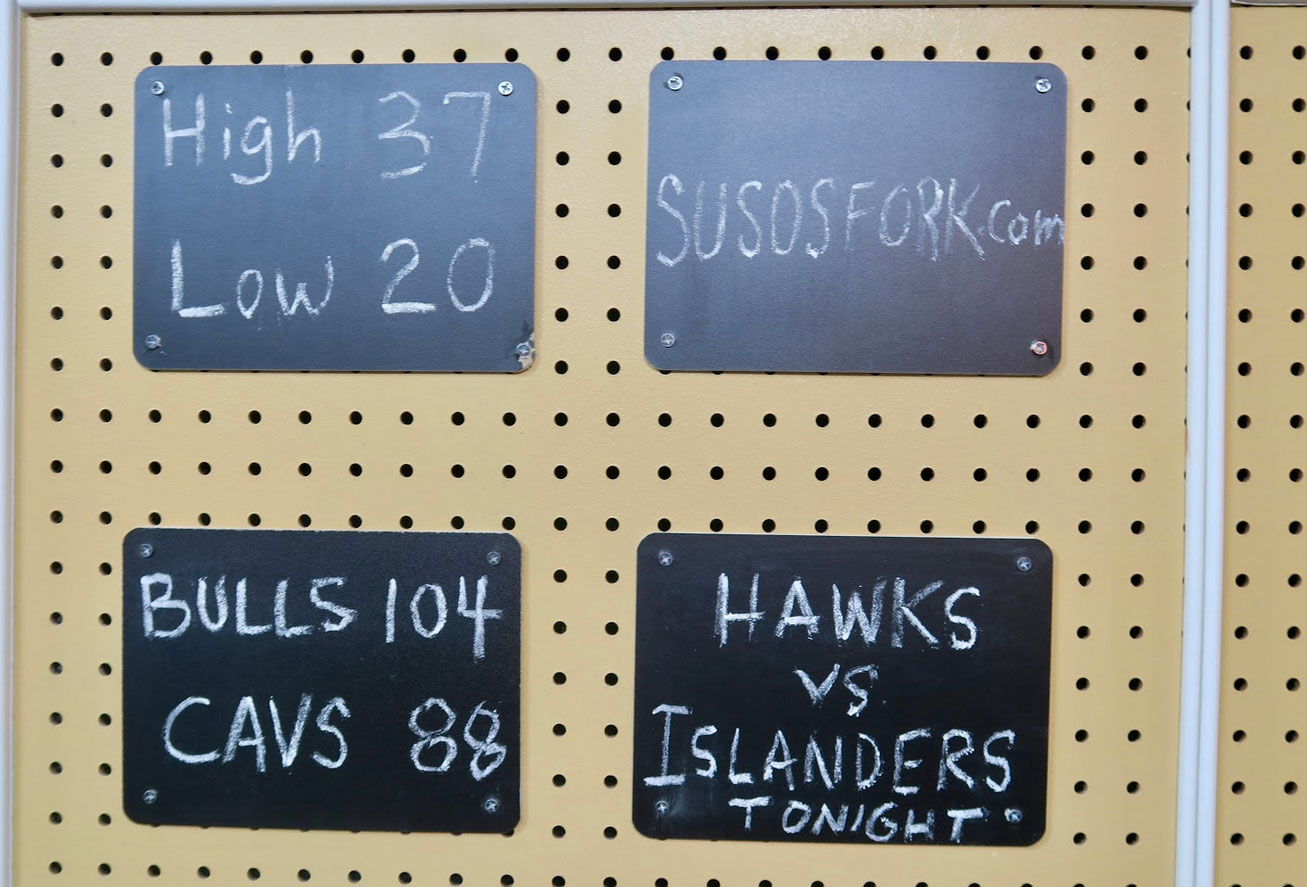 We were honored that the WGN Morning News team included our website on their wall of important current information!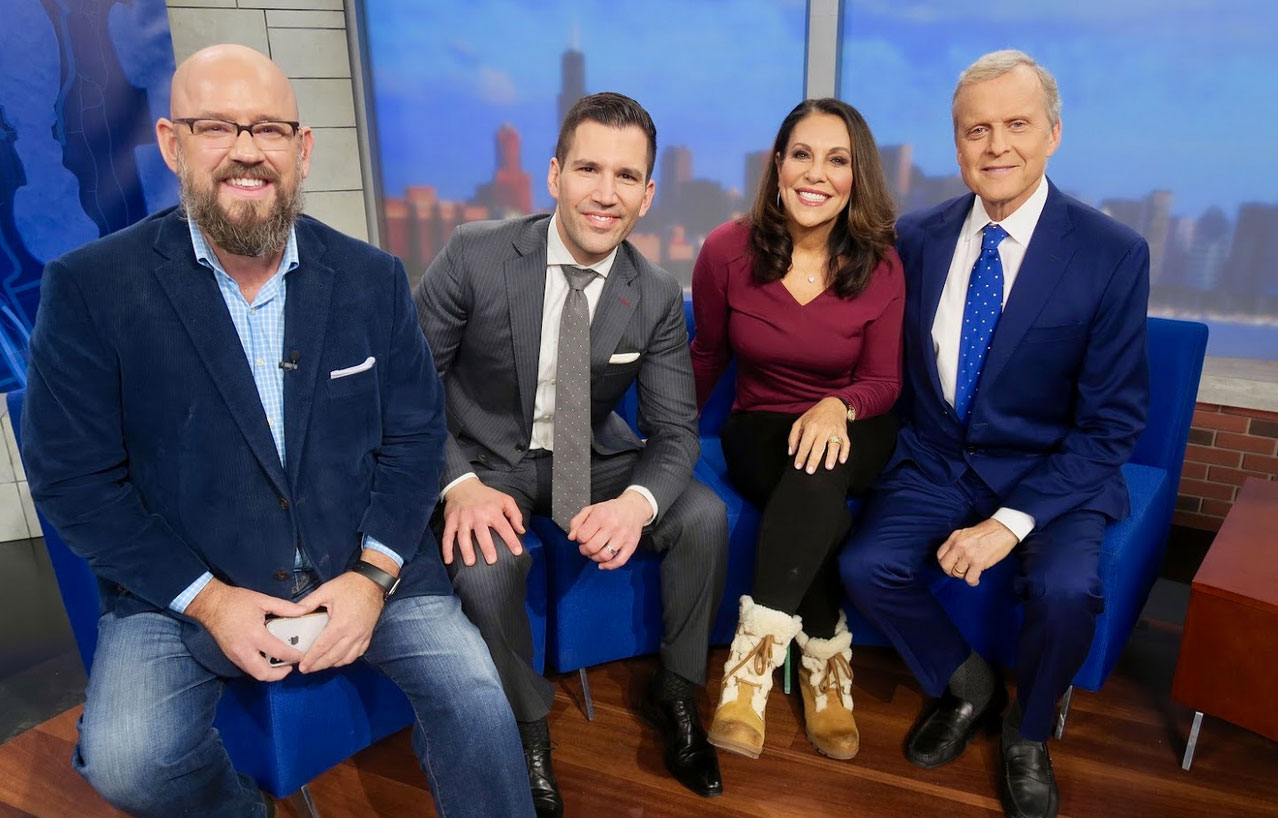 Everyone on the morning show really gets along with one another and they are super nice to guests like us!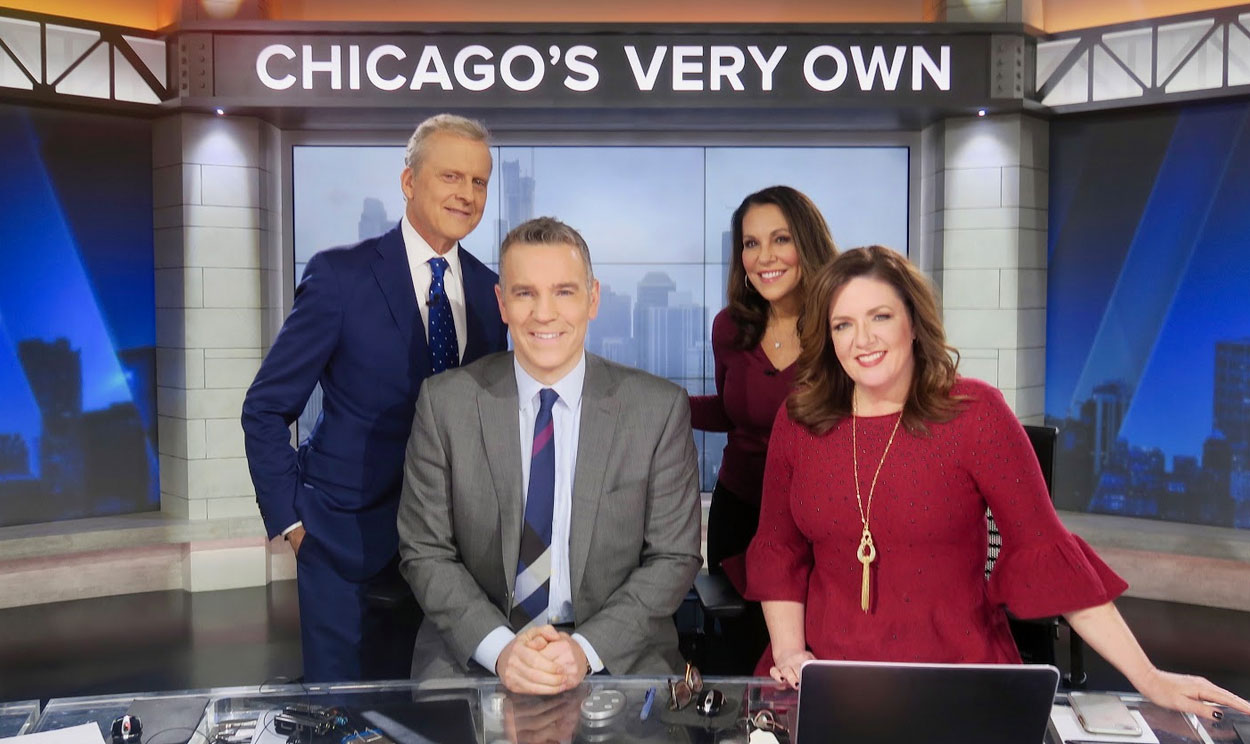 We were so grateful to spend a morning hanging out with this great team that's been together for so many years. Being with them feels like being with family.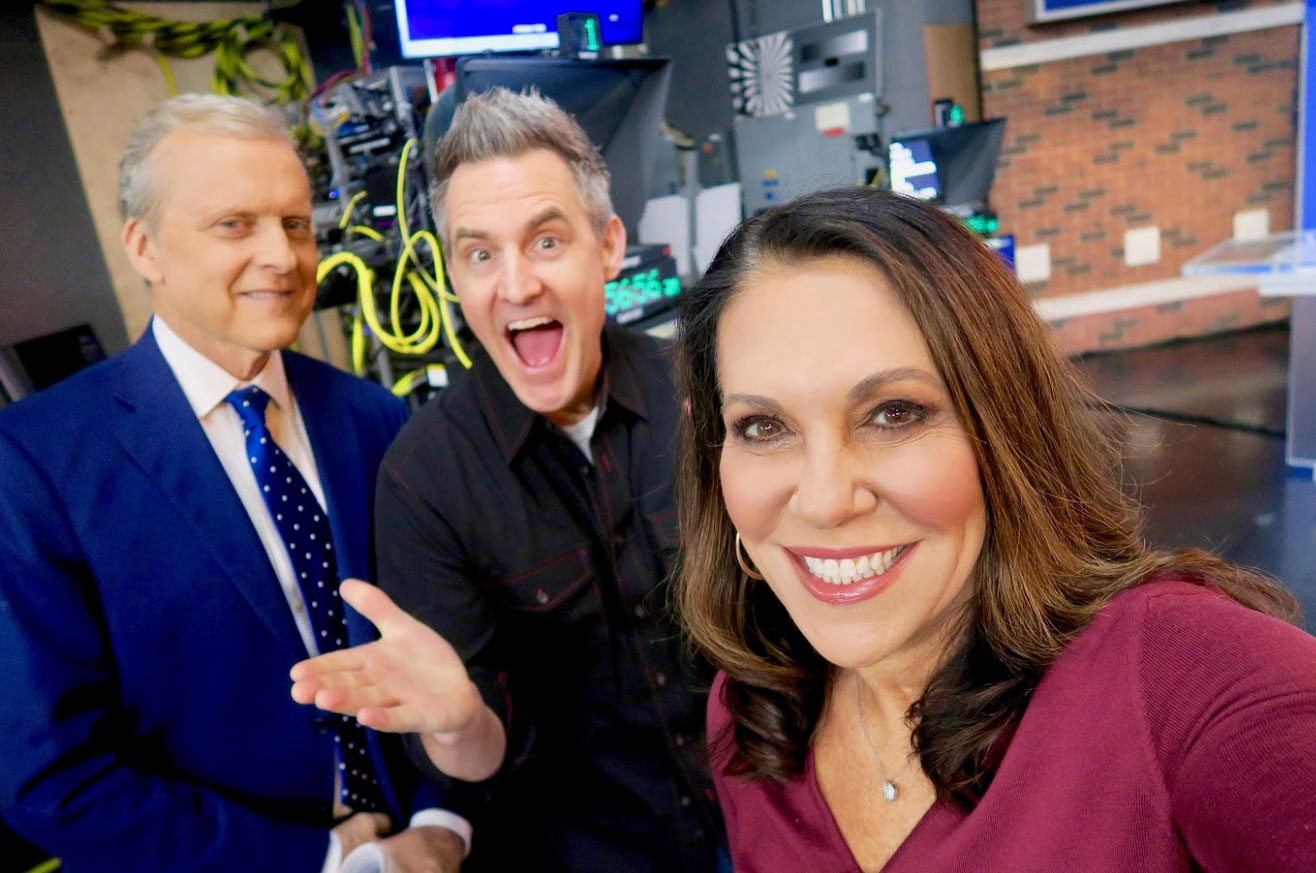 Jeff Hoover is not only a great producer, he keeps things lively and fun for everyone behind the scenes and makes it pleasant and easy to be guests.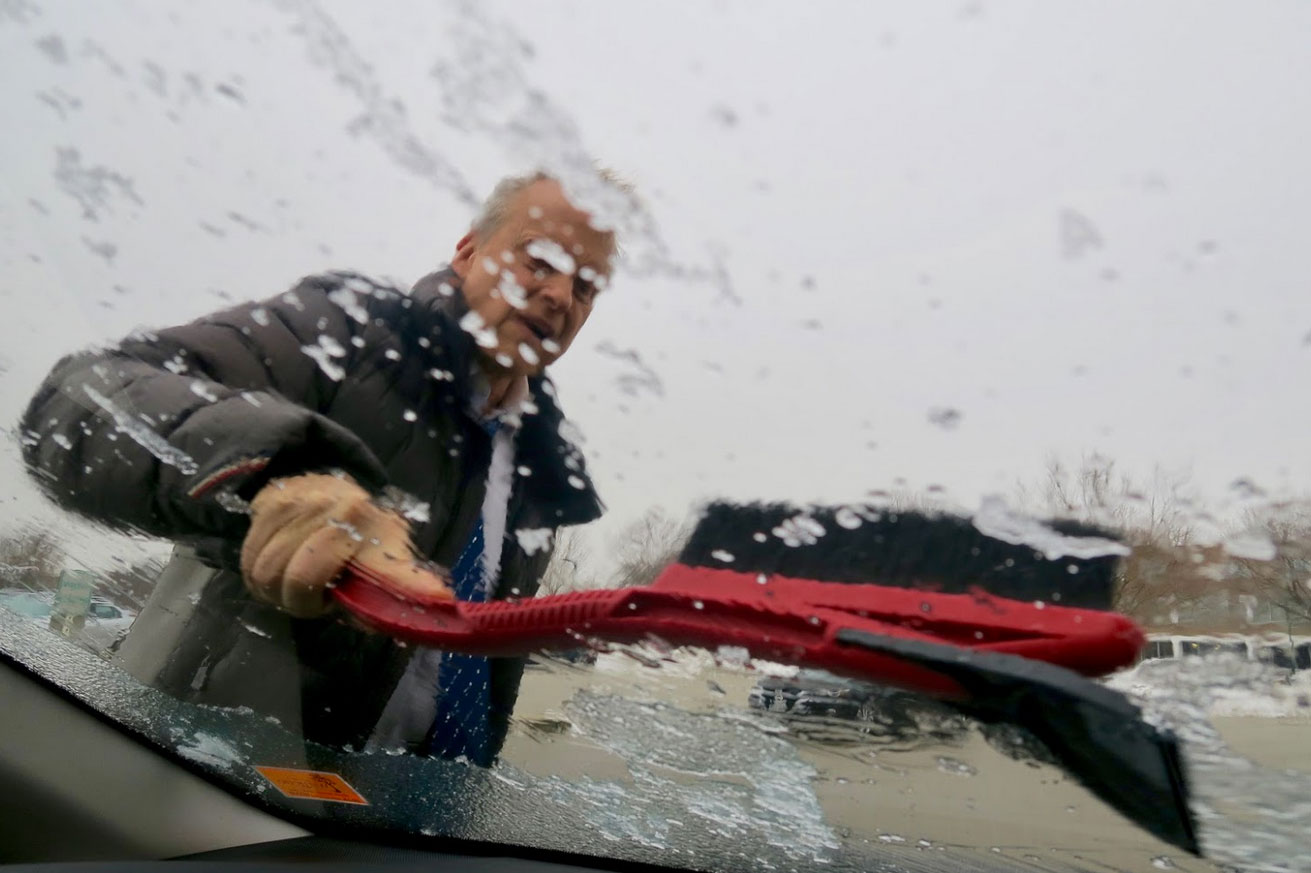 Once our glamorous gig was up, we left the studio and it was back to the reality of a Chicago winter. Frozen ice on the car windshield. Luckily, Bob takes pride in scraping!
Comments
0