what do you do when you can't do much?
Hello there!
What have you been up to?
Look closely at my sunglasses above for a clue about what we've been doing.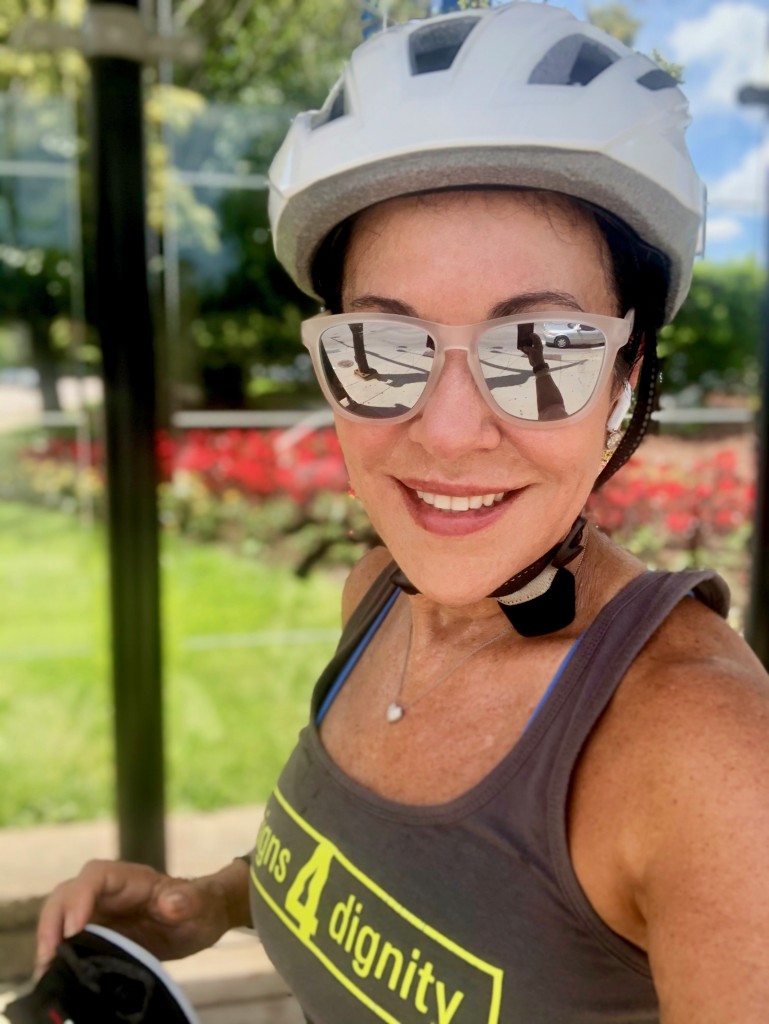 Bob gave me a bicycle for our anniversary and I've been using it A LOT!
Poor Bob is now forced to keep up with me with his much slower bike, which translates into… we're going to have to get him a new faster bike as well.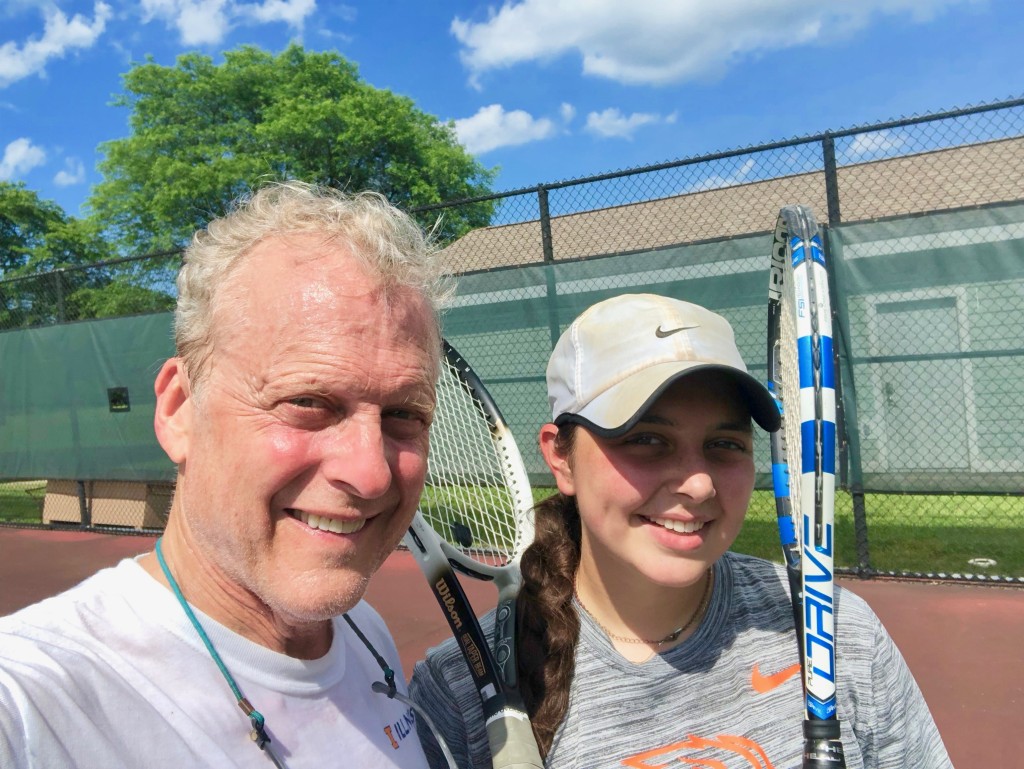 The summer of COVID-19 has forced us to do many of the things we should have been doing a lot of anyway… spending every possible minute outdoors with our quarantine clan.
Bob and Daniela have played more tennis this summer than ever before.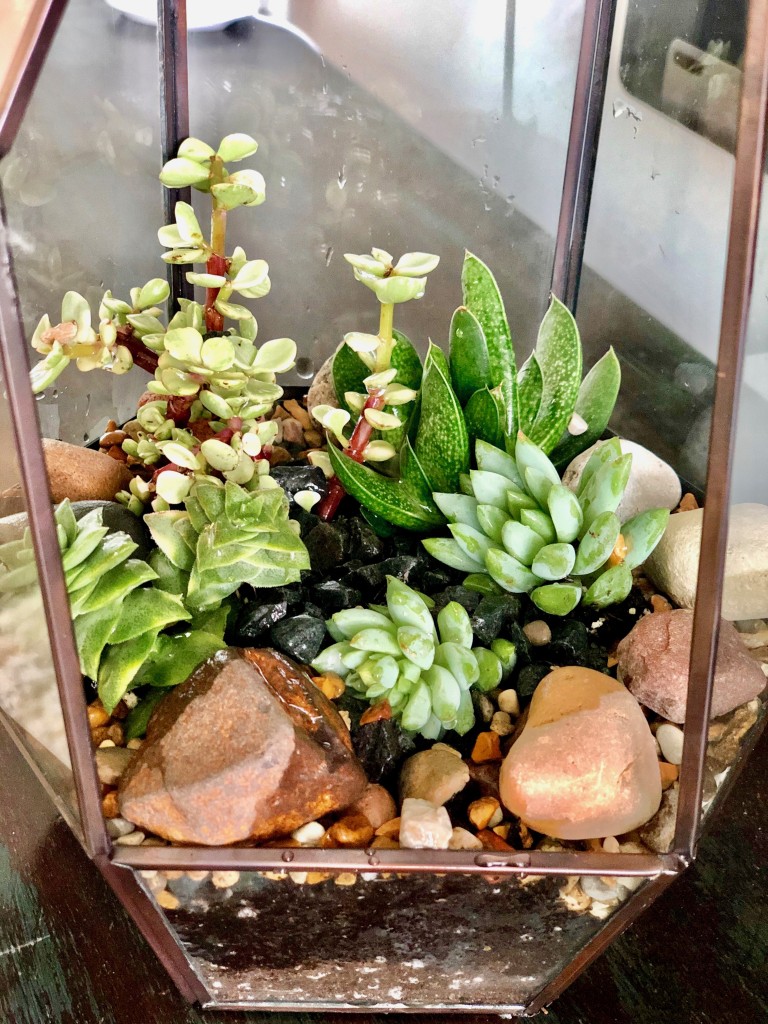 I've also been gardening! 
Here's a look at my first ever terrarium. (I hope it survives!)
In all this uncertainty I sometimes have to stop and take in these new and surreal times we're all living through. 
Here's my reality. I'm so tired of:
Sweating underneath a mask.

Not understanding people's muffled voices through their masks.

Not hugging and kissing my friends. 

Not being able to hop on a flight to visit my kids in California or my parents in Miami.
Poor me and my first world problems. My inconveniences. It's only when I talk or write about these frustrations that I can immediately hit RESET.
I KNOW these are SMALL sacrifices when compared to the REAL struggles so many people are having to endure.
Health issues, financial issues, death of loved ones, broken hearts.
It's good for the soul to pause every once in a while and take a deep breath. 
Feel for others.
Develop compassion and empathy. 
Become a better human being.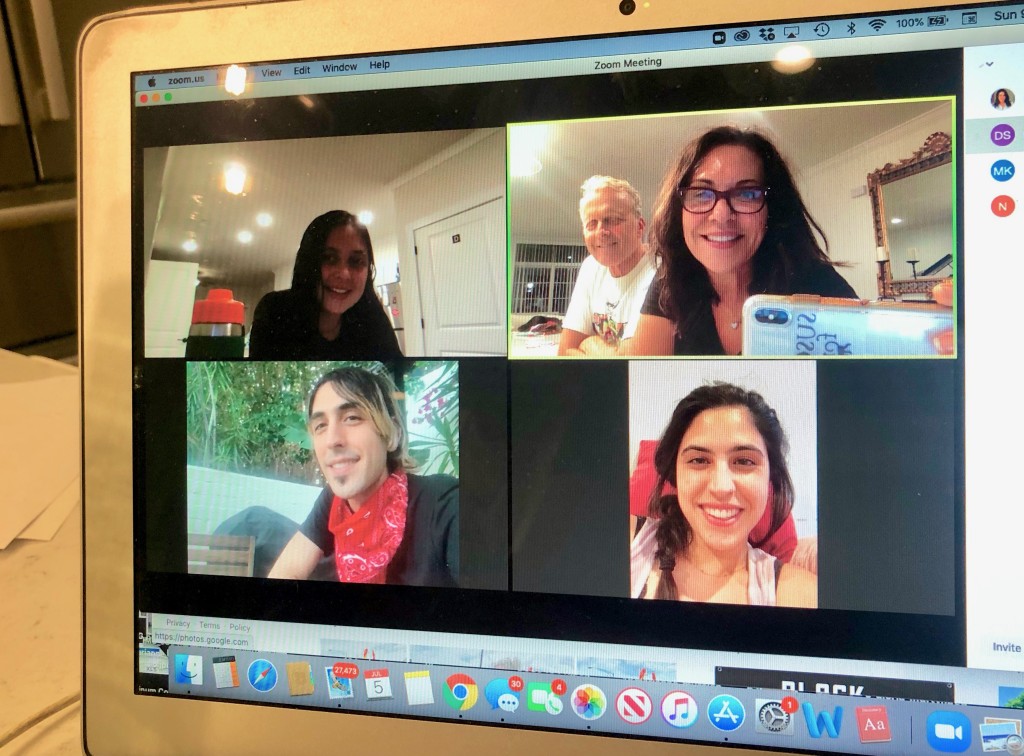 This helps. 
Every Sunday we've been having family Zoom time. 
It's not as good as in person contact, definitely not as great as hugging my kids… but for now it does the job.
It marks the end of one week and prepares us for the next.
It reminds me that I am SO LUCKY to have so much GOOD and so much LOVE in my life.
I'll take that for now and for always. 
Comments
0