a father's day food orgy!
Hi there!
Hope your Father's Day weekend was as nice as ours!
We celebrated by pouring on the love for the man of the house… not just on Sunday but all weekend!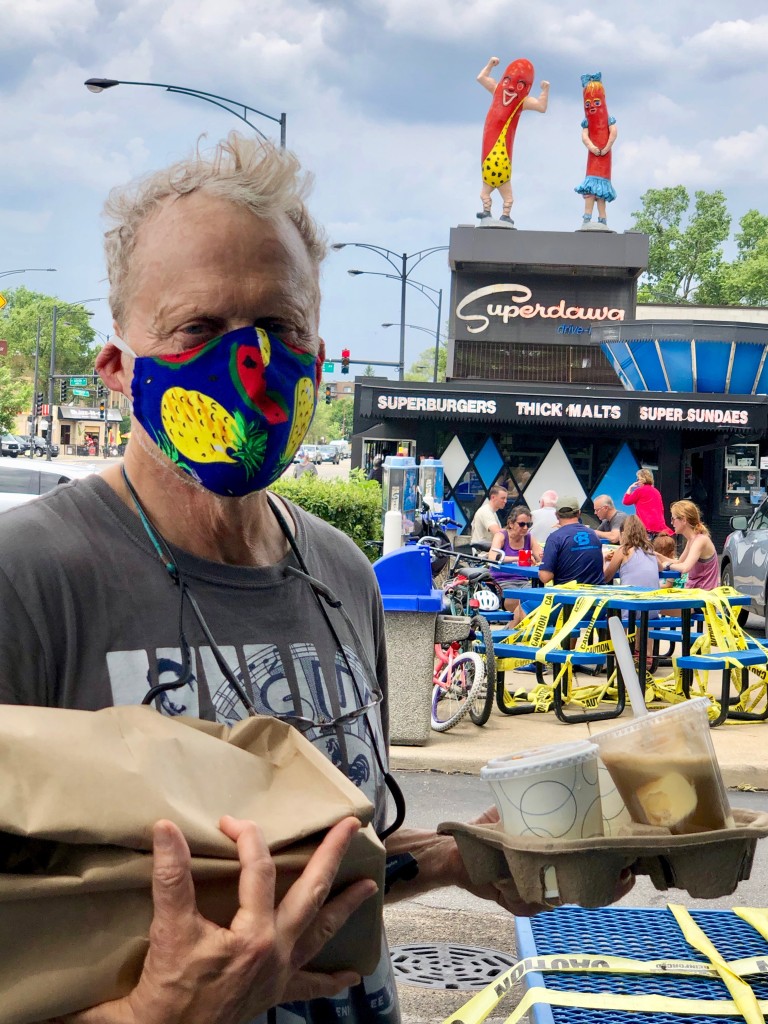 I honestly thought Bob was going to start crying tears of joy when I said YES to making a stop at Superdawg during our bike ride. 
It's still so weird to see tables closed off on a beautiful day… and everyone picking up food wearing a mask.  But we were so HAPPY it was even open!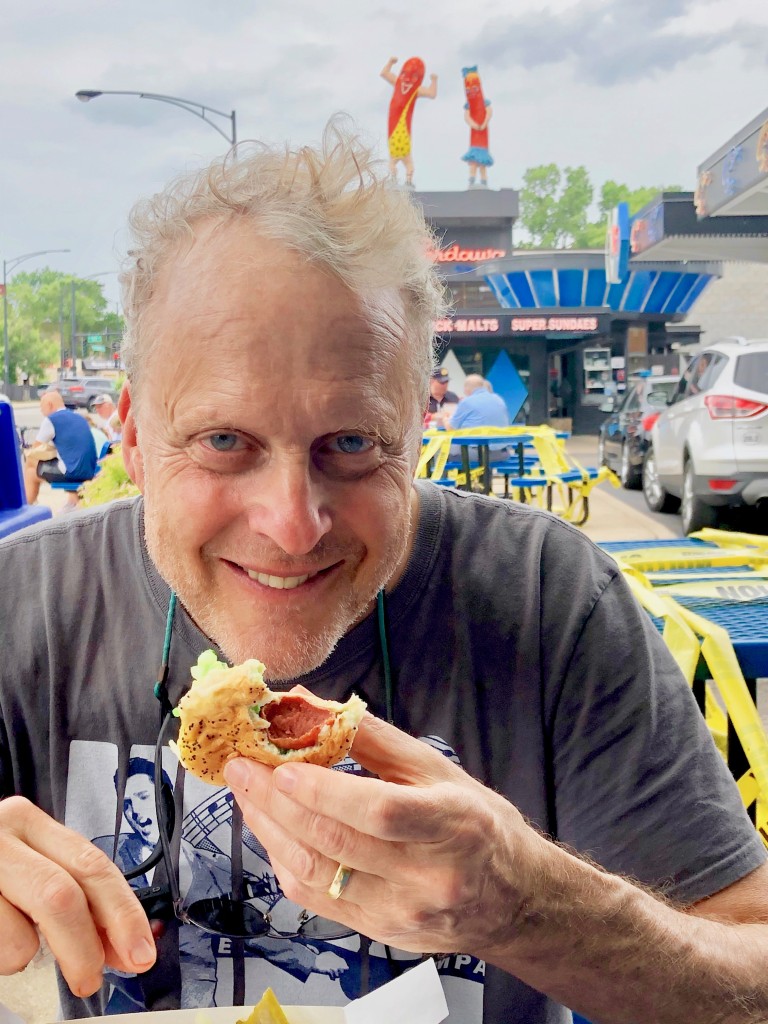 Hot dogs for lunch and a Lou Malnati's Pizza for dinner.
And that was only Saturday!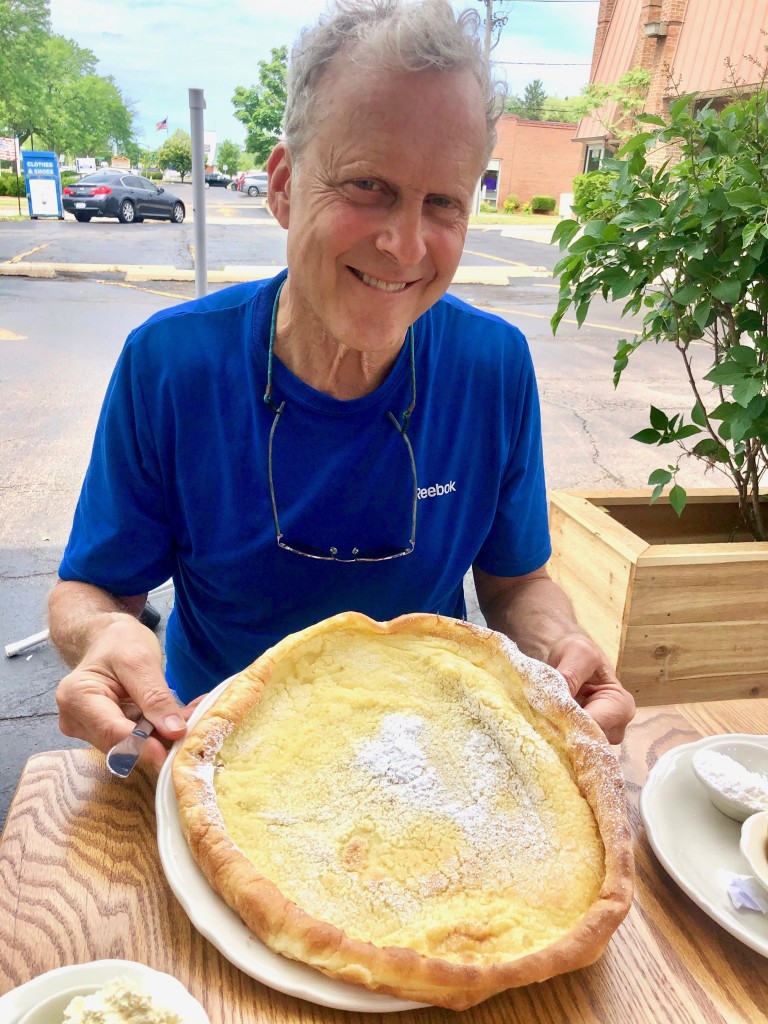 Sunday we began our day at Walker Brothers.
Nothing makes Bob happier than eating a German pancake for breakfast! 
It's not TOO oversized, is it? (LOL)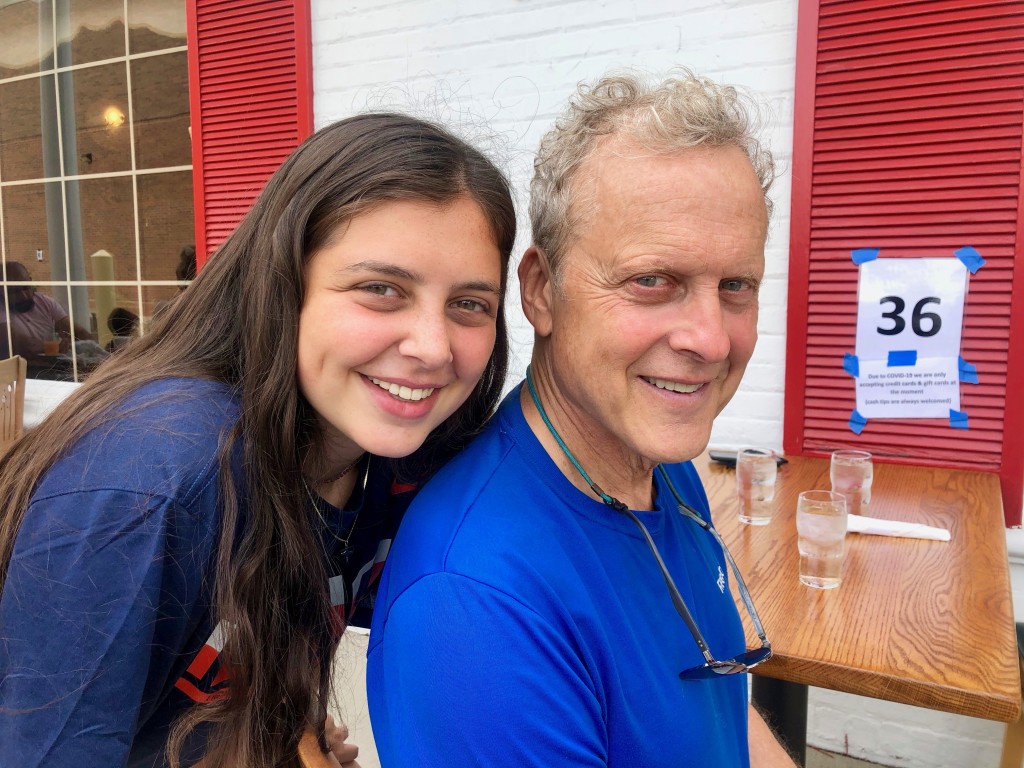 Well, ALMOST nothing. 
Our daughter came home for the weekend and that was priceless.
And the pancake… it did NOT disappoint! We all helped him eat it!
It was a weekend of being together as a family (sadly minus two of our kids) and eating Bob's favorite dishes.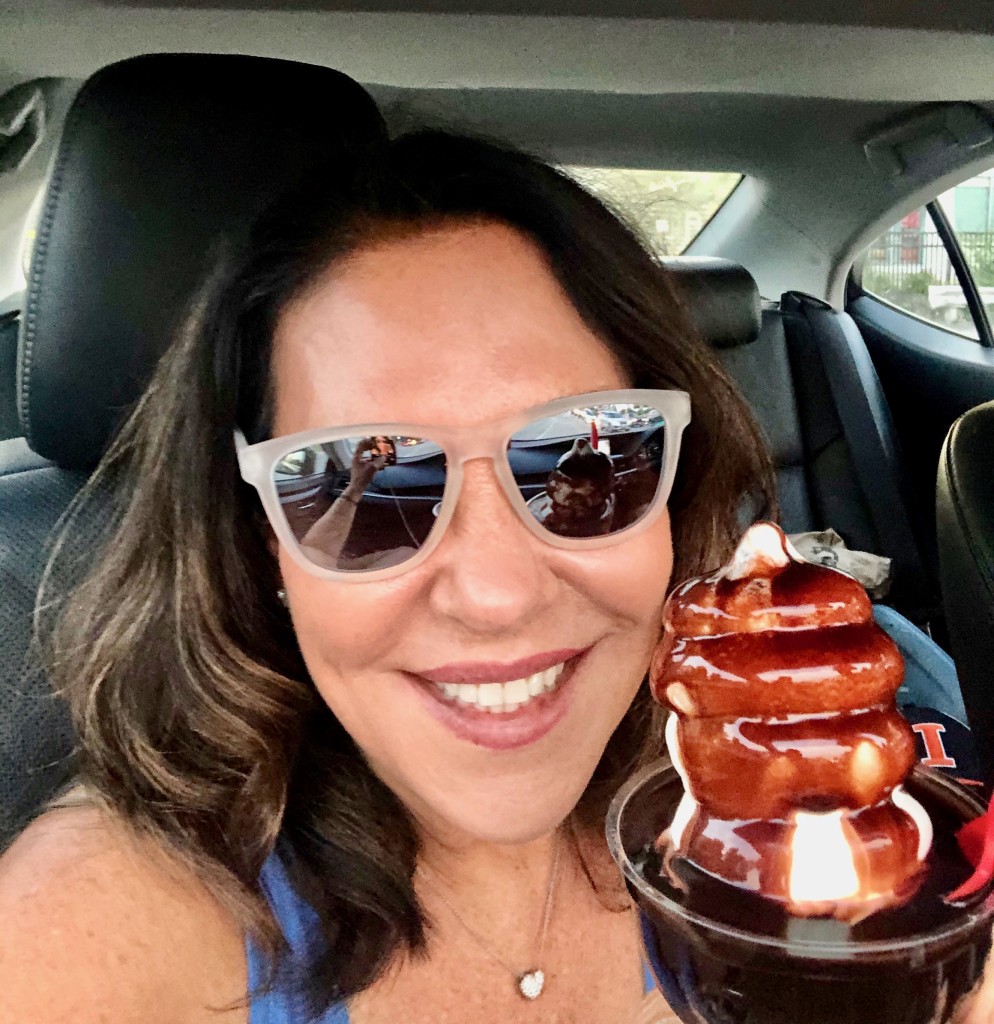 Bob's last treat of the weekend was a stop at Dairy Queen.
As I dug into a delicious soft serve ice cream I began to think about how little it takes to please someone.
With all the turmoil we're experiencing in our country right now, let's just remember that it doesn't take very much to make someone feel special and like they really matter.
Maybe this is how our healing can begin.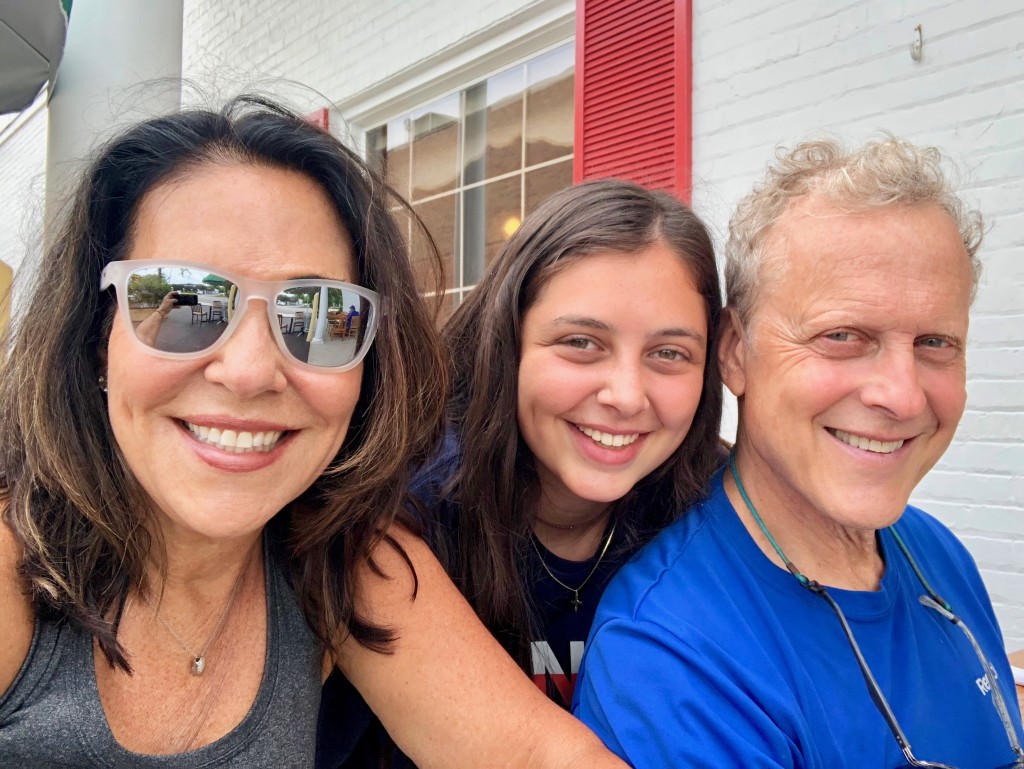 I leave you with love and good vibes from our family to yours… and hope that we can all consciously try to: 
Be kinder to one another

Practice compassion

Forgive

Live with acceptance of others and ourselves
Comments
0