How are you all doing?
I'm wondering what this pandemic/isolation experience has been like for you this week?
For us it's more of the same. Bob continues to host morning drive (5am to 9am) at WGN AM720 radio. He's in the studio with only a couple of people and lots of disinfectant. Then he cleans up again when he gets home.
I've been using this time to bond with our daughter who's home from college until this whole thing is over!
Can you say BANANAGRAMS??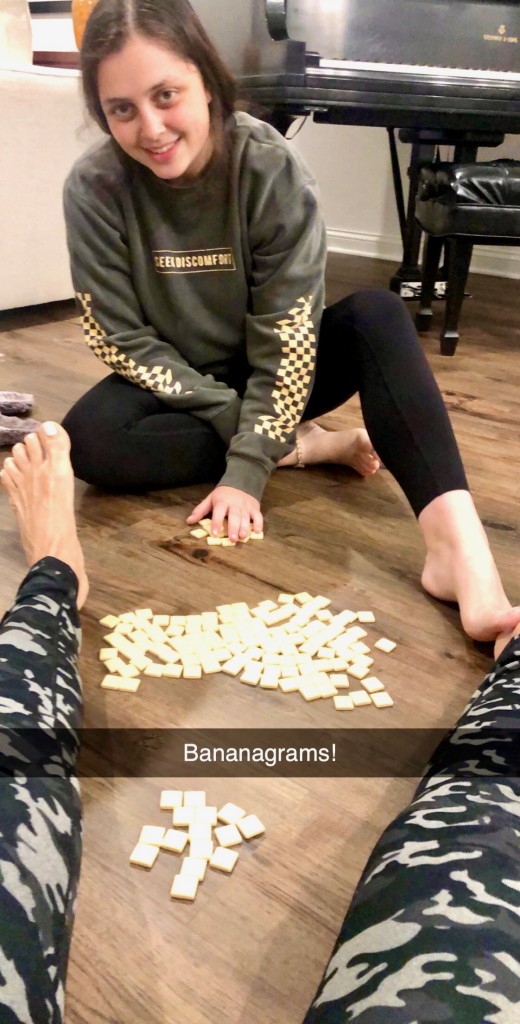 I'm also spending lots of time working on my business, selling Savvy Planet products on Amazon and on savvy-planet.com, working on my book, A Savvy Guide to Life, and creating recipes for Suso's Fork.
For now our focus is staying sane and safe as we get through a pandemic. 
We're also trying to keep it healthy around here so we can be in the best physical shape possible should COVID19 strike.