chicken tikka masala (low carb style)
Jump To Recipe
I just love when one of my favorite meals in LIFE can be easily transformed into a keto-friendly dish! It doesn't hurt that I'm trying to lose a few pounds. 
If you're on the hunt for a low carb recipe where you don't even miss the carbs, then look no further than here!
This Chicken Tikka Masala dish, which served over cauliflower rice, is beyond delicious… and by that I mean finger-licken' good TASTY!
PLUS… so easy to make!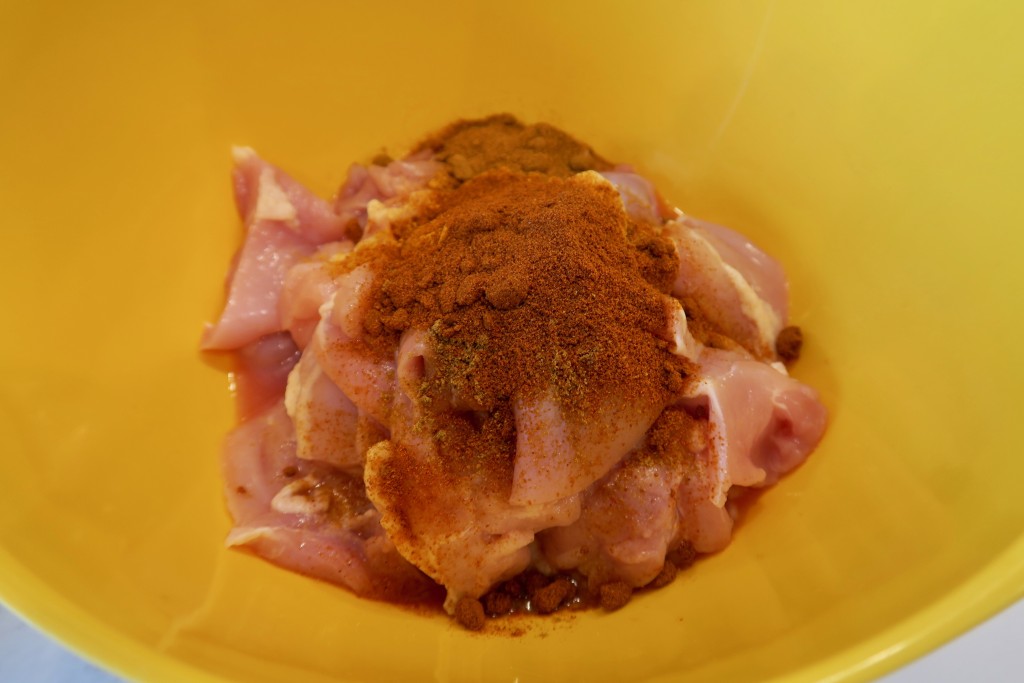 This Indian dish involves pulling a few spices that I don't often use out from the back of the pantry and mixing them with boneless chicken thighs.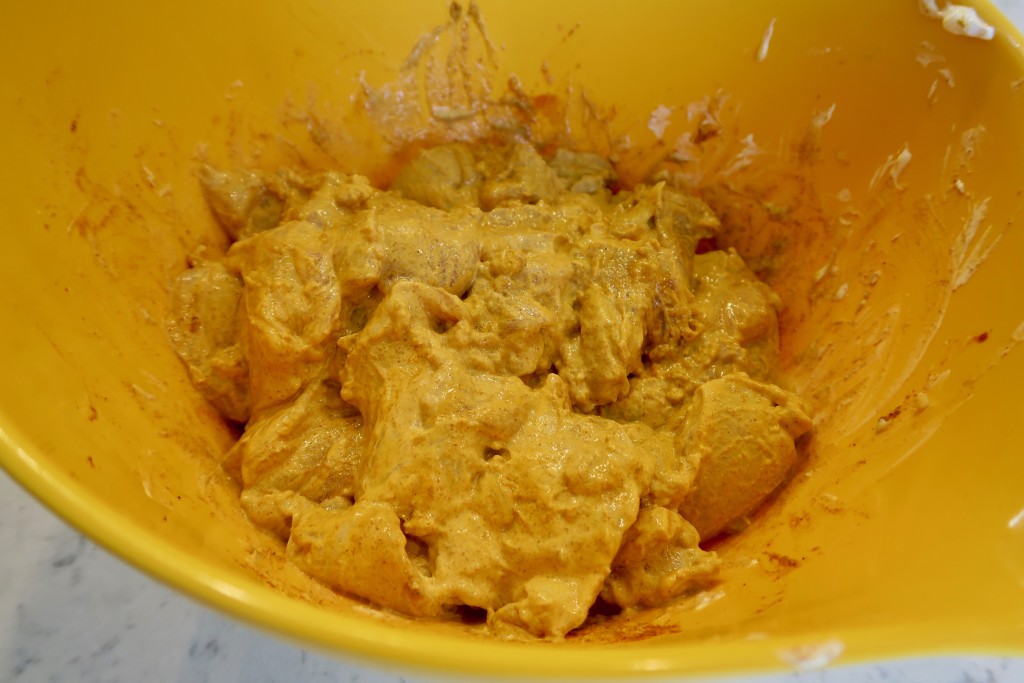 Next step is to create a marinade by adding sour cream, zest and garlic, completely coating the chicken and then baking it in the oven.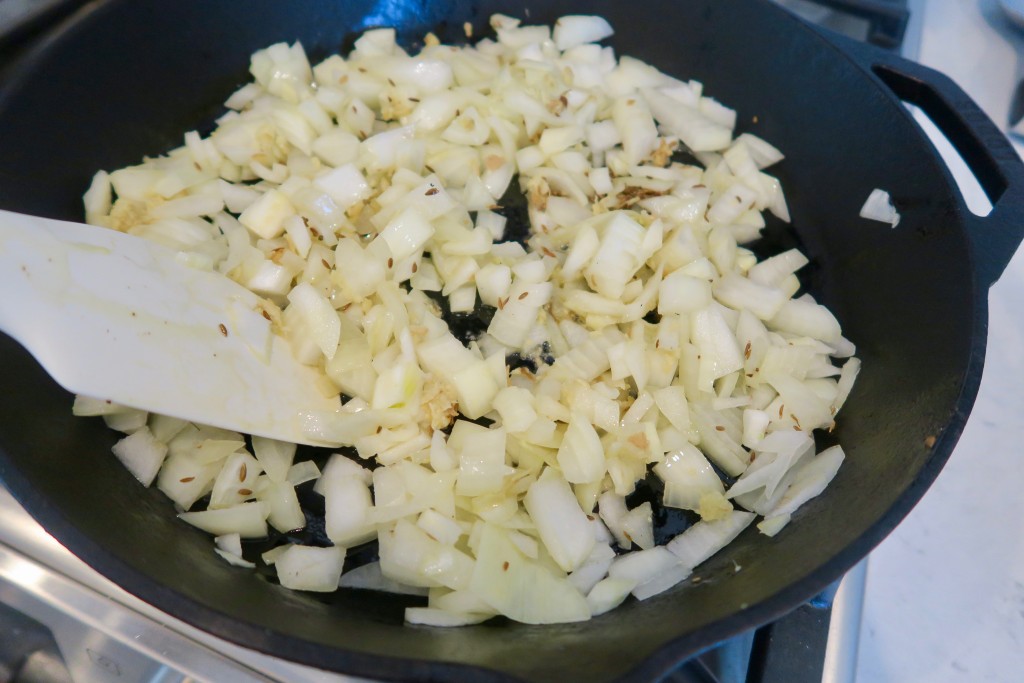 While that's cooking get the marinade going by sautéing onions in a cast iron skillet.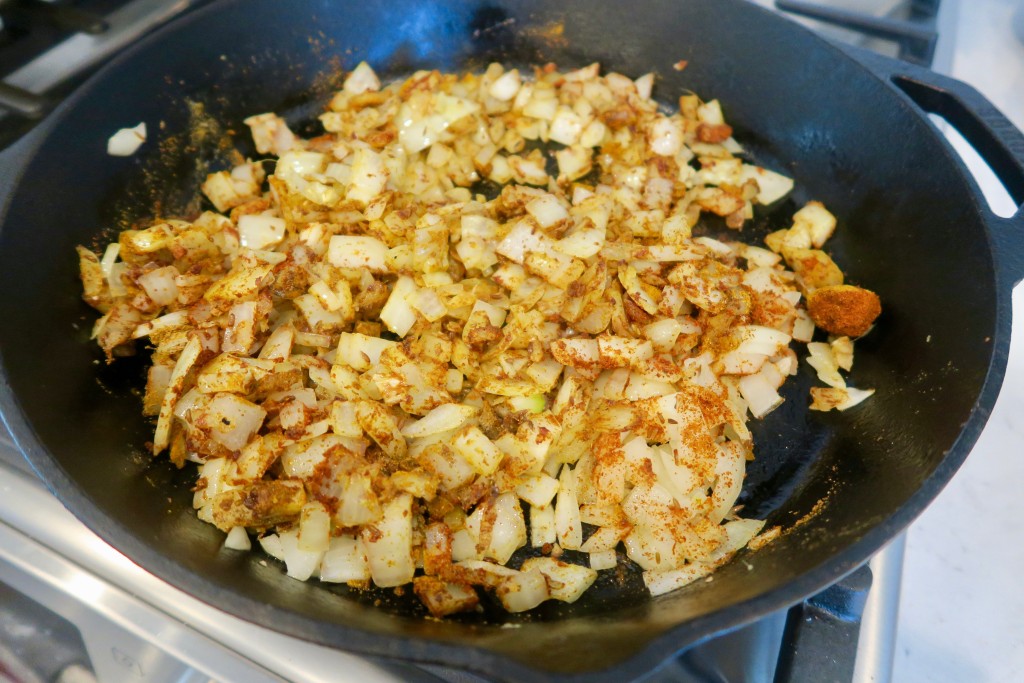 Then spicing them up.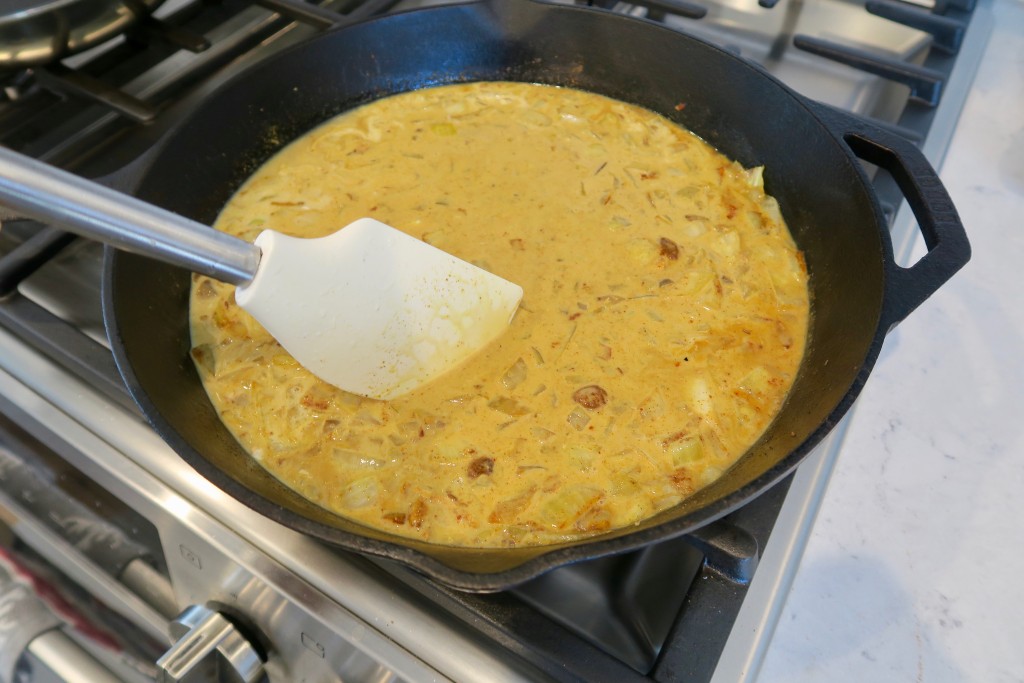 By the time you add the organic coconut milk this baby will be good enough to eat right then and there!  
But don't.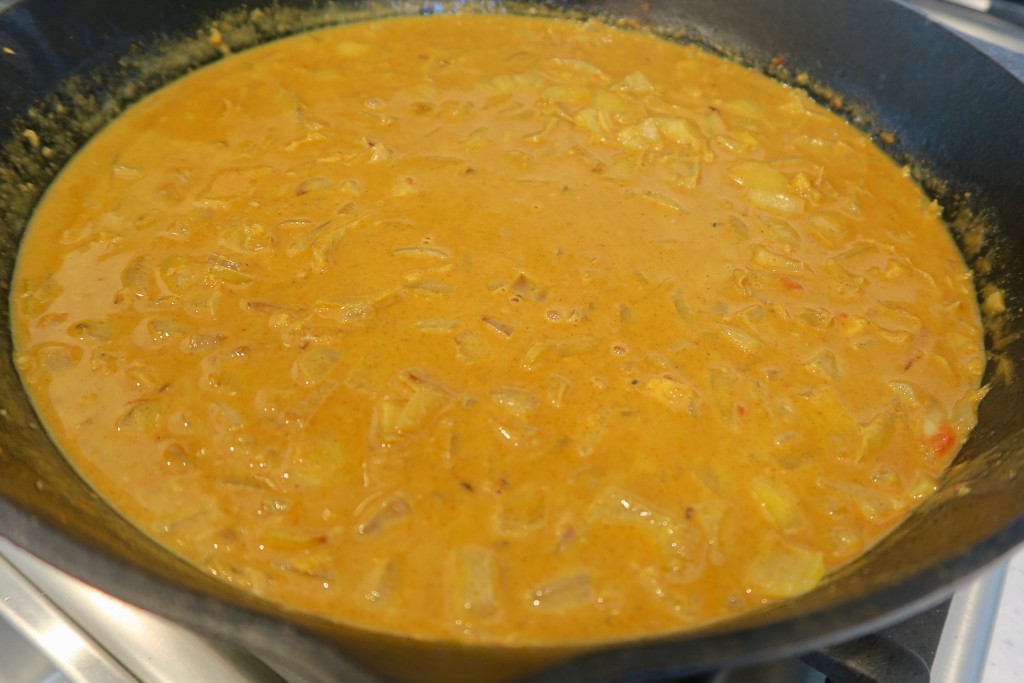 In a few minutes it will thicken… like so.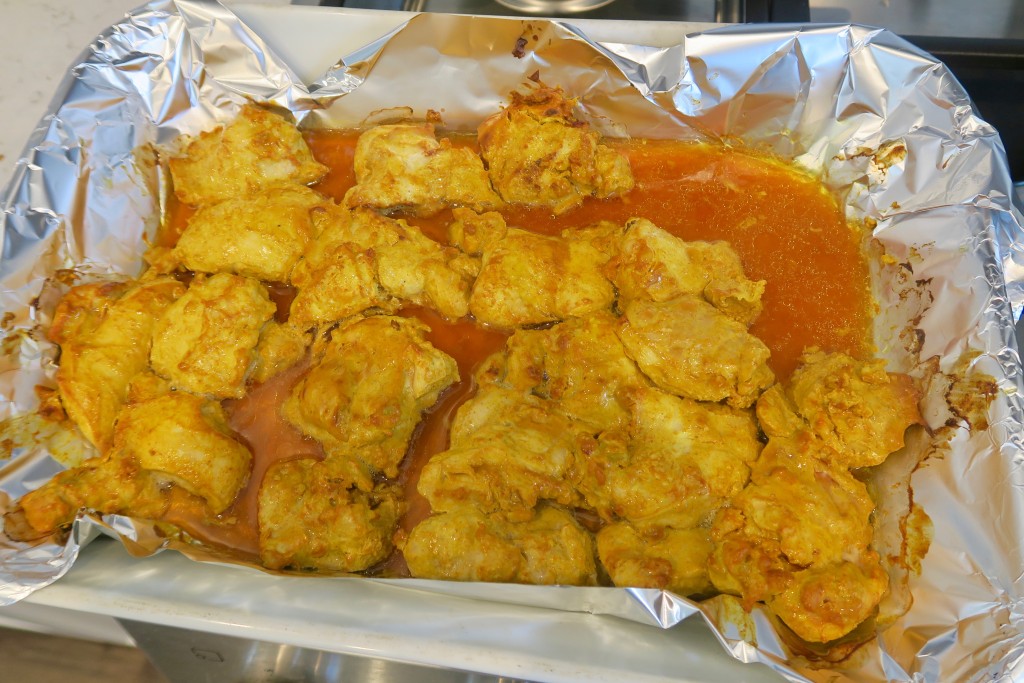 By this time your chicken is baked to perfection.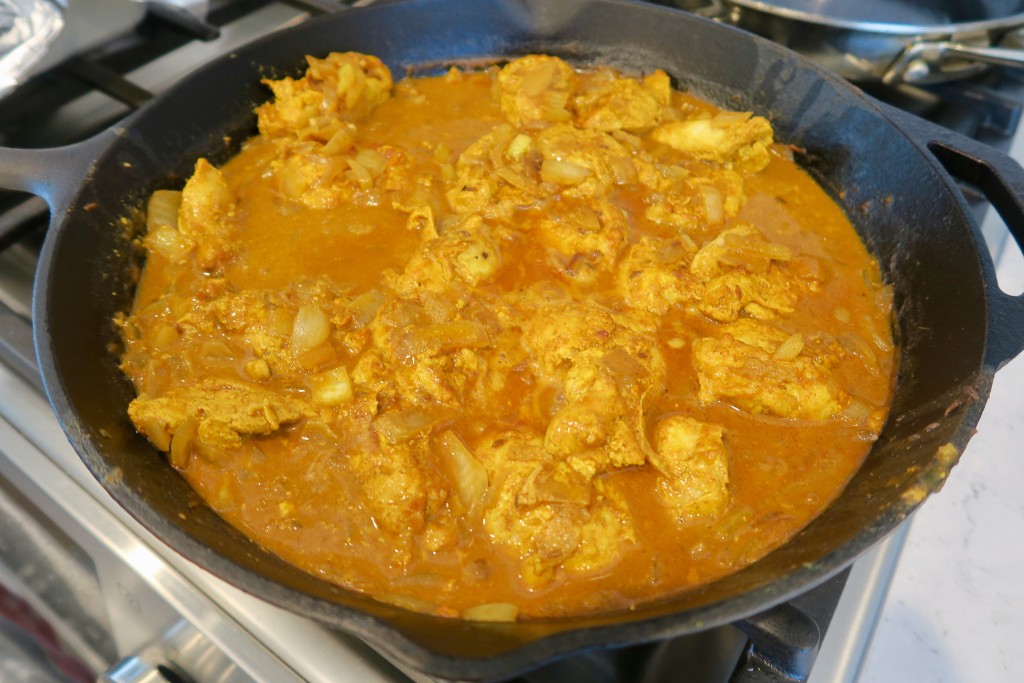 You'll mix it into the sauce and you'll serve it up like there's no tomorrow! 
The aroma is TO DIE FOR!
Seriously, from the bottom of my scrumptious food heart, chicken doesn't get any better than this!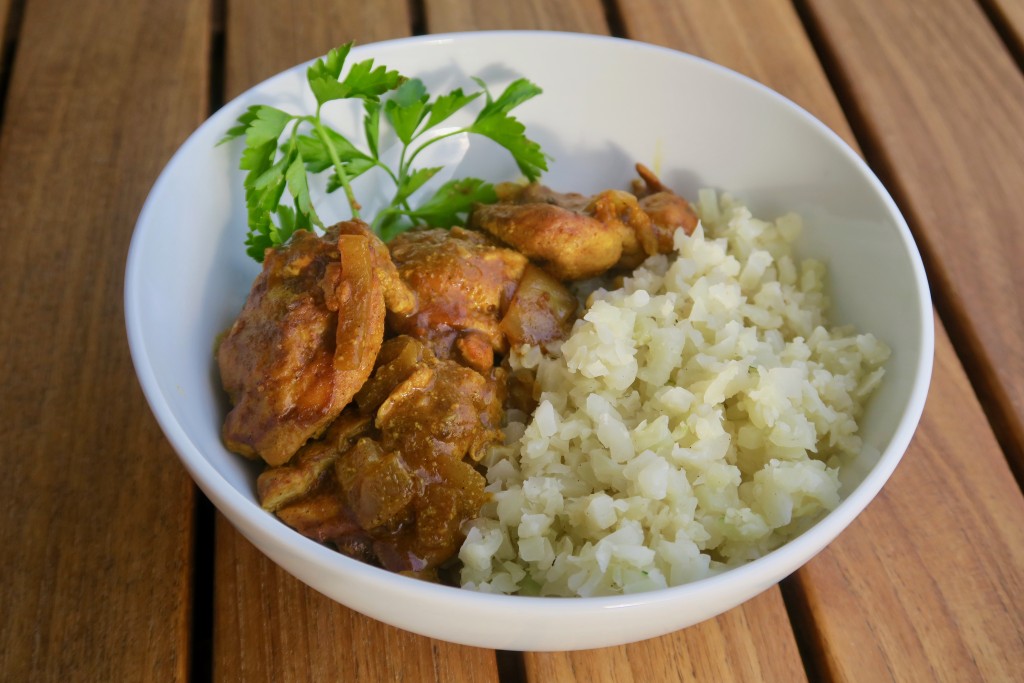 Comment
1