Can you say AMAZING?
This VEGETARIAN CHILI may scootch its way up your list of ALL-TIME FAVORITE recipes… and if you're like me you won't even miss the meat!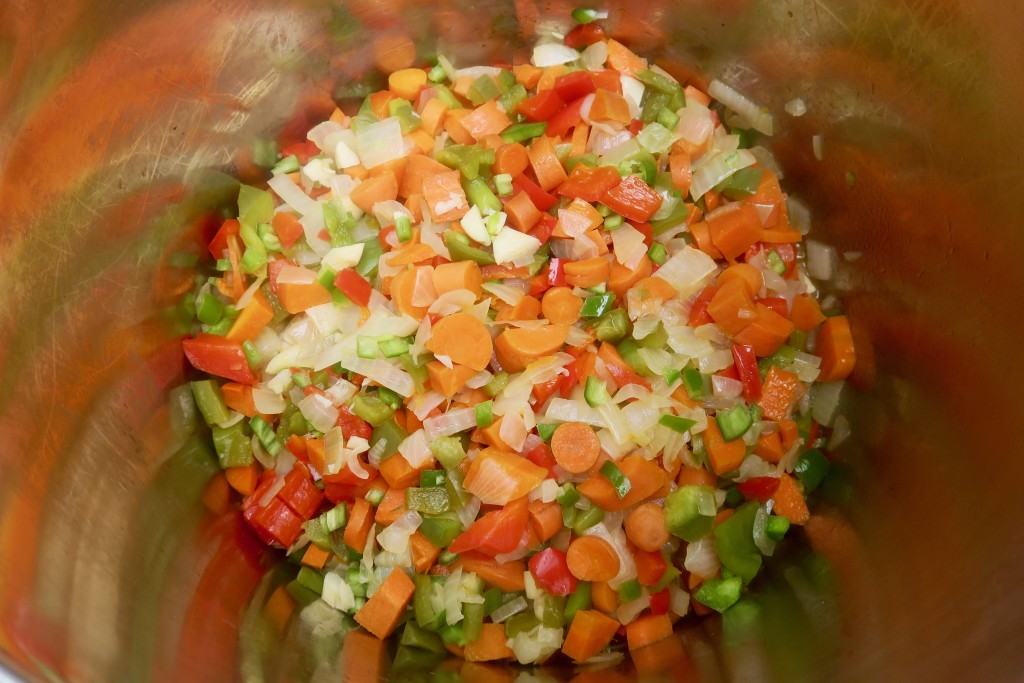 Like anything else, a good batch of chili starts with the right foundation.
Think SOFRITO, the base of many Latin dishes: sauteed onions, garlic and peppers… but add carrots to this pot of deliciousness.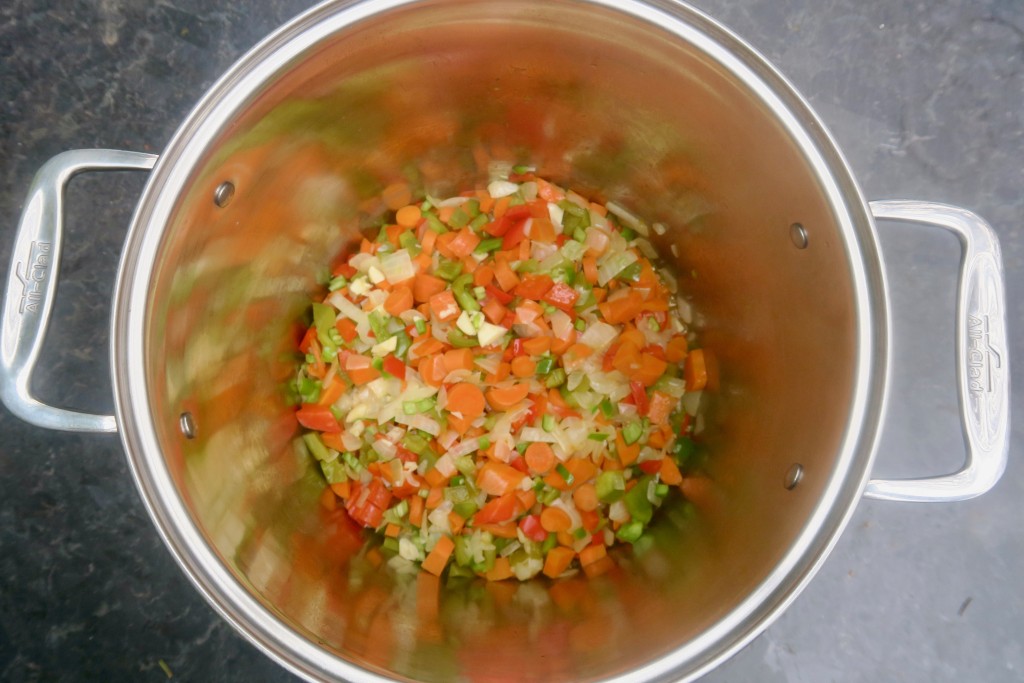 Speaking of pots, I've been making chili for 25 years and this is my favorite stock pot because it has an extra layer of thickness so everything cooks evenly and I never have to scrape burnt chili from the bottom.
LIFETIME INVESTMENT. I own two since I usually make two batches at the same time– one with meat and this one without!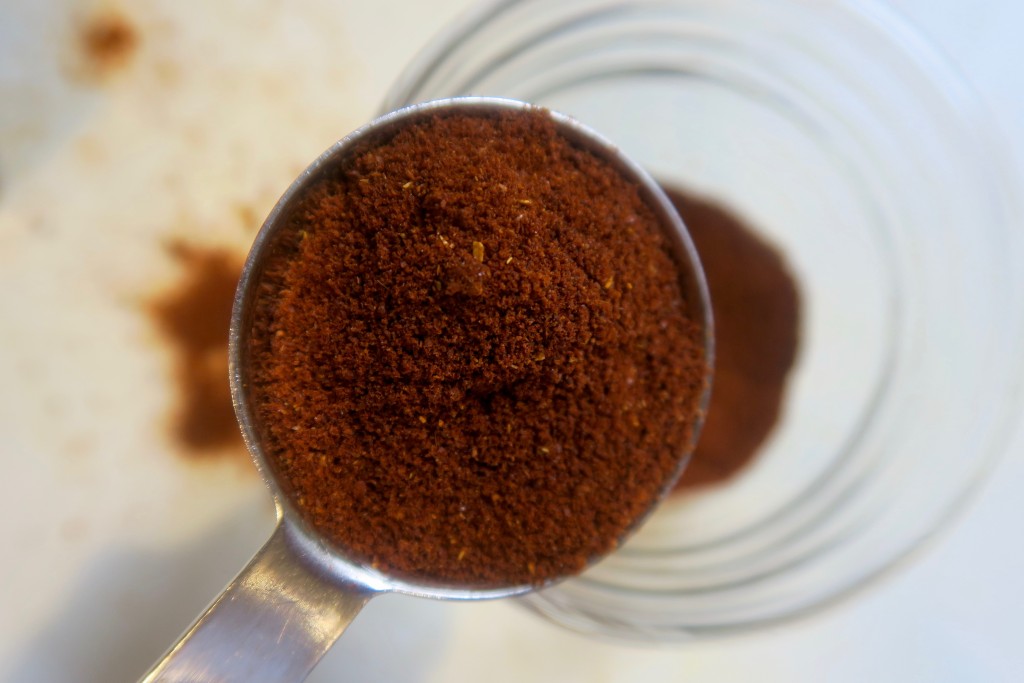 Whenever possible I go for the most natural form of any ingredient. In this case, the ancho chili powder I like to use is organic.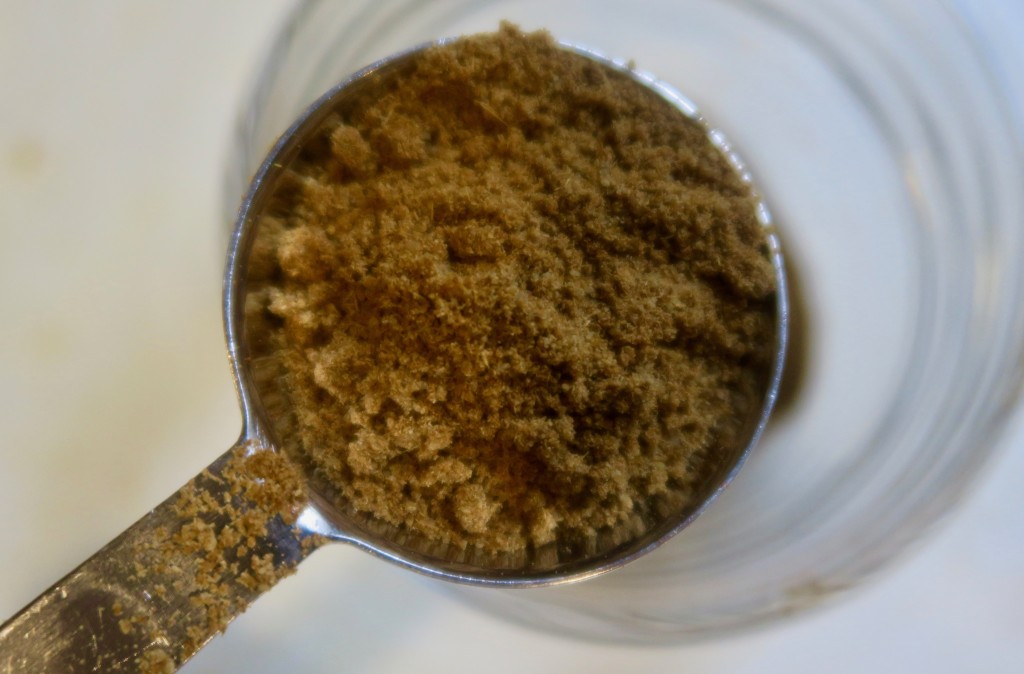 As for the organic cumin, I buy it in bulk because I use it all the time!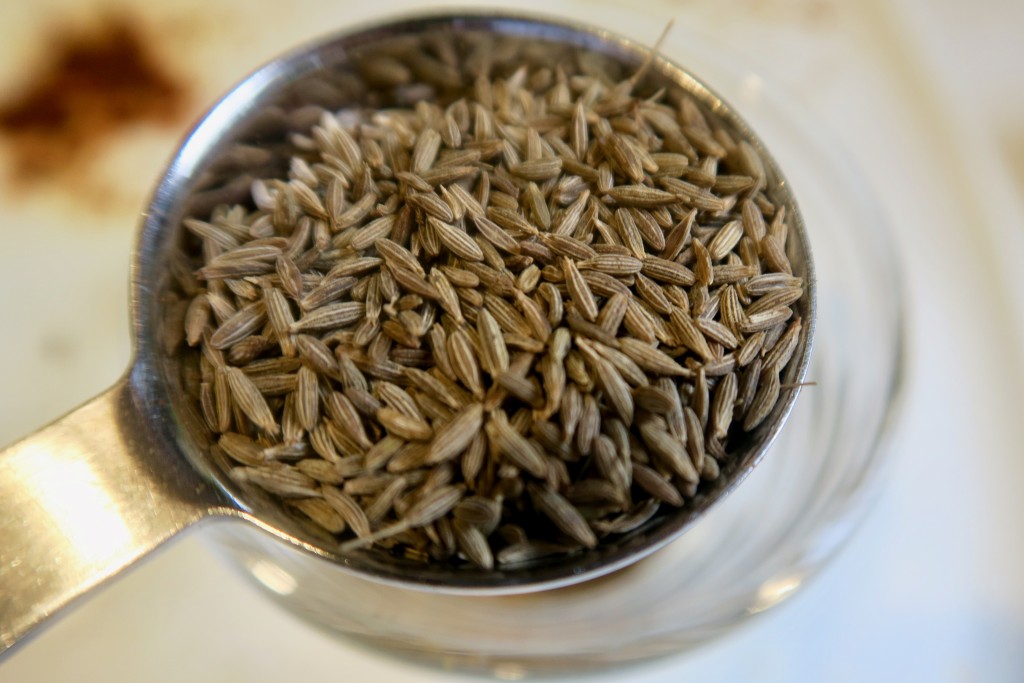 I didn't make this a part of the recipe in order to keep things simple. But if I have them around, sometimes I'll substitute half the amount of ground cumin with whole cumin seeds.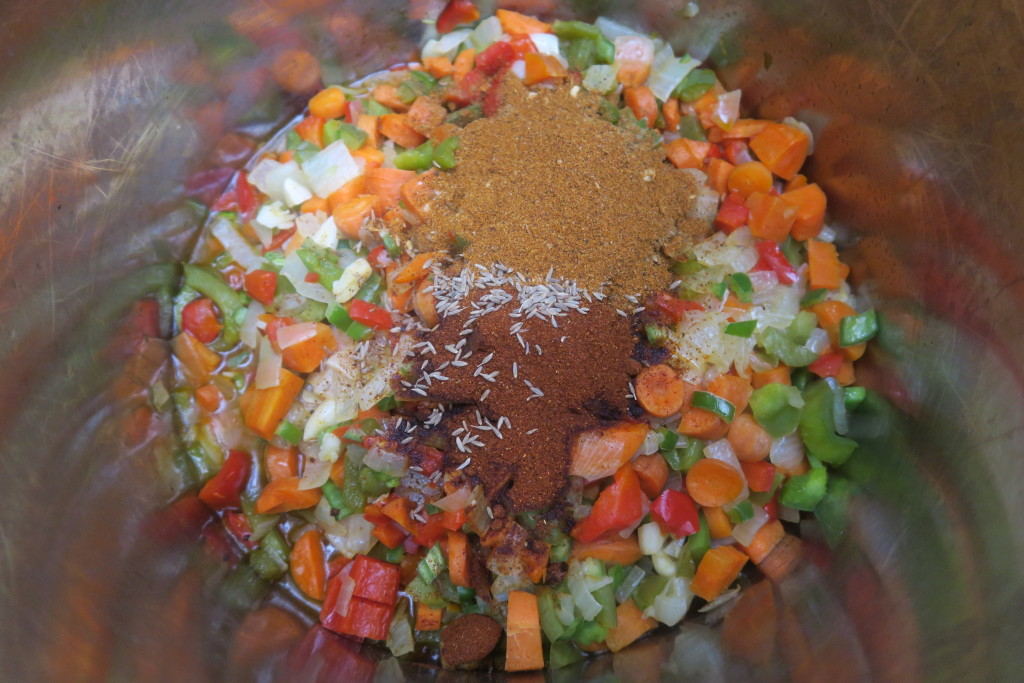 When all the spices are added into your pot of sauteed veggies… that's when the magic starts to happen. Everyone in the house stops in the kitchen just to see what's cooking!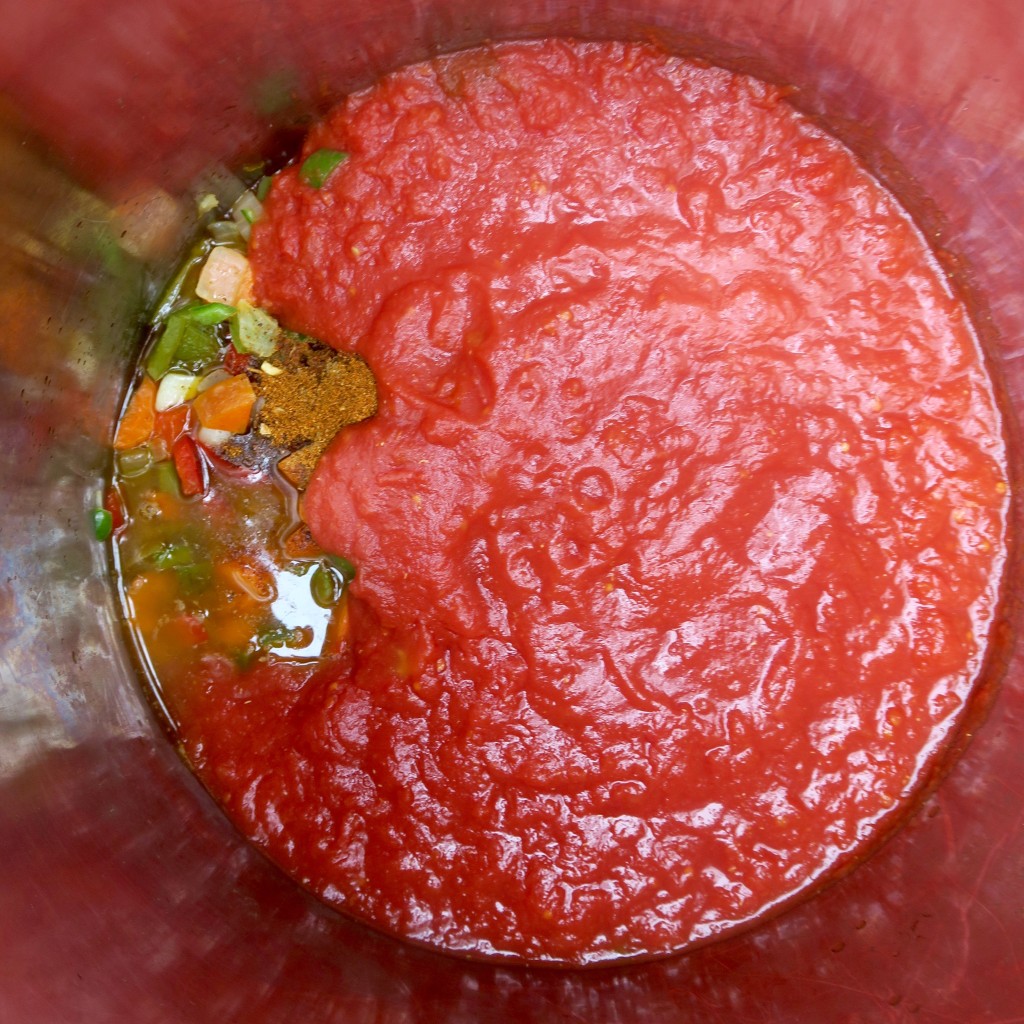 And now we go from EASY to EASIER.
Add the cans of tomatoes.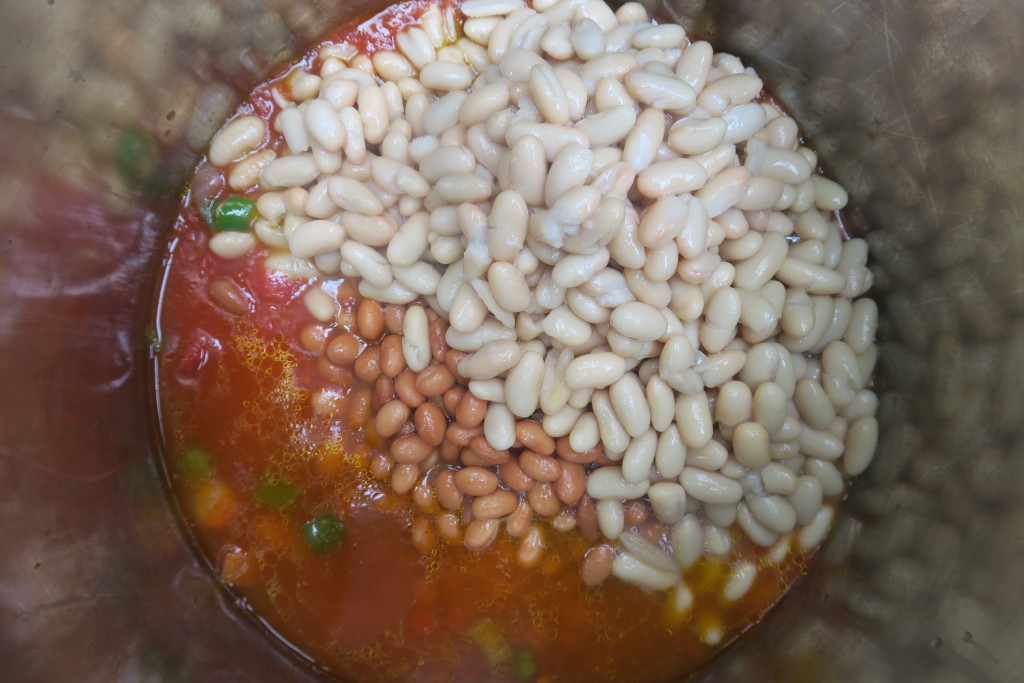 The pinto and cannellini beans…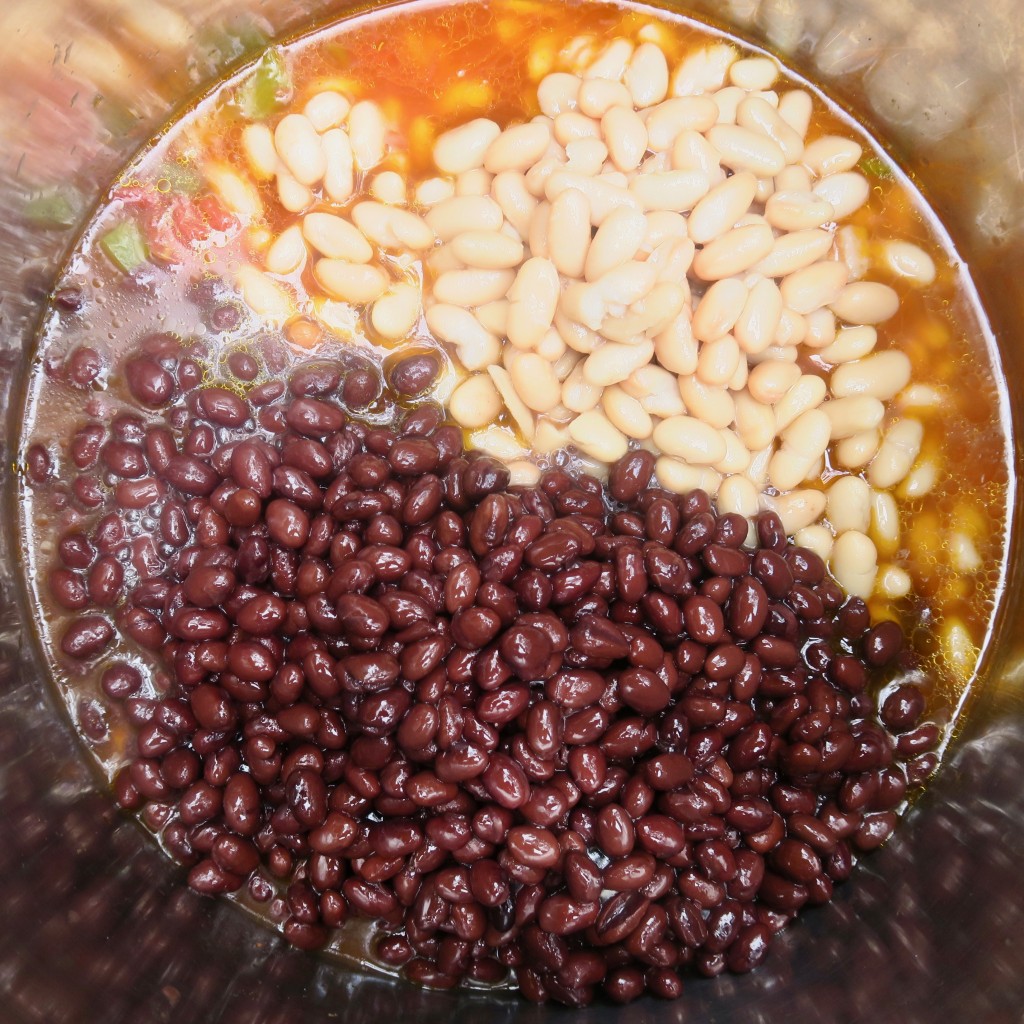 And finally the black beans. 
Isn't this BEAUTIFUL???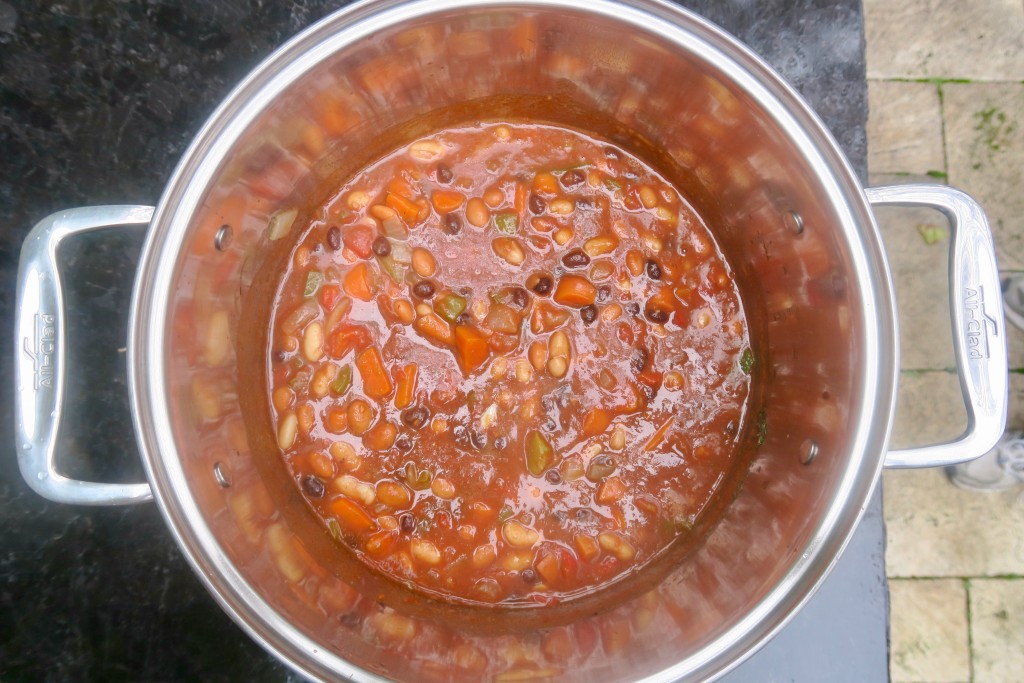 It's finally time to let this baby simmer…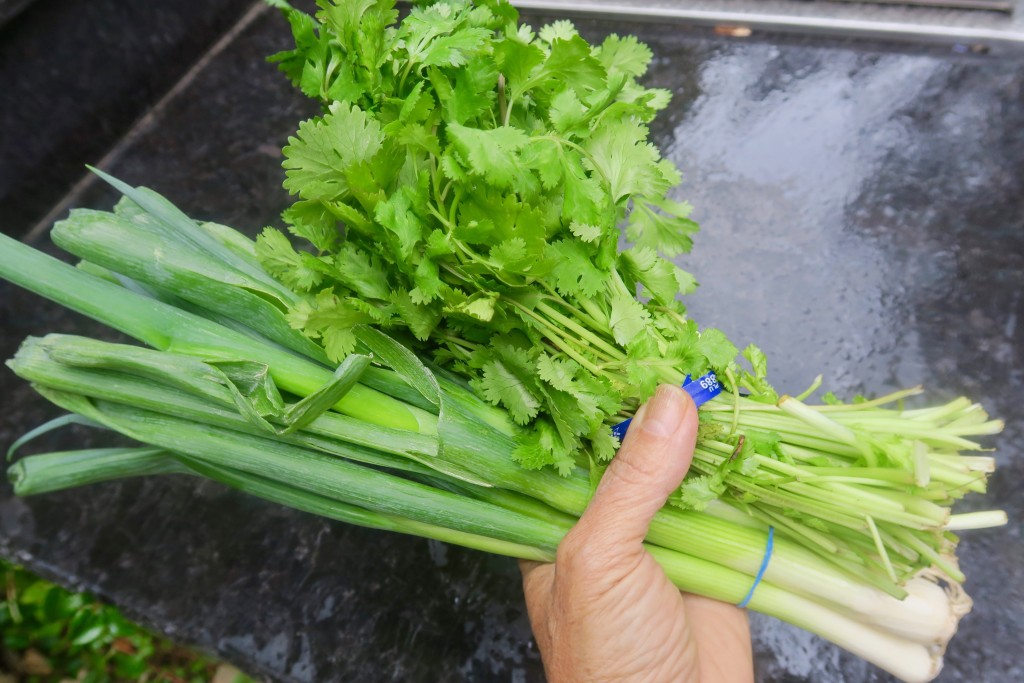 And work on chopping up your fresh toppings!