Making rack of lamb always sounded intimidating to me since it was always the fancy schmancy dish that I ordered when splurging at a restaurant.
Once you make this fool-proof herb garlic-crusted rack of lamb you'll make it again and again because it turns out perfect every time!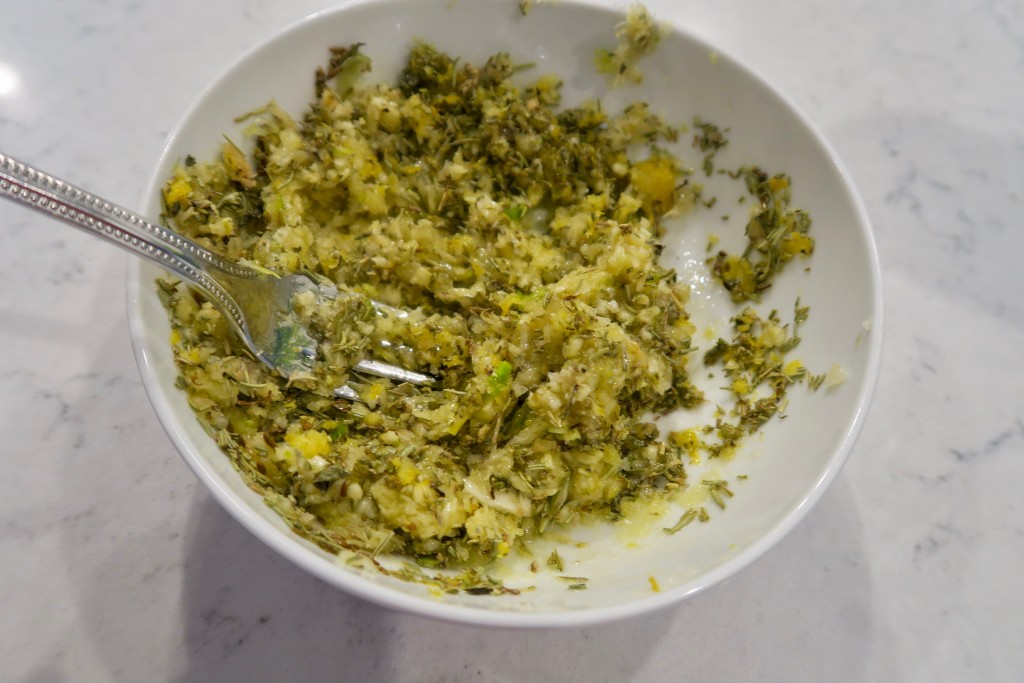 This is the only mixing and blending you'll do to create the perfect crust. It's a combo of garlic, rosemary, oregano, mint, thyme, parsley, lemon zest mustard and oil.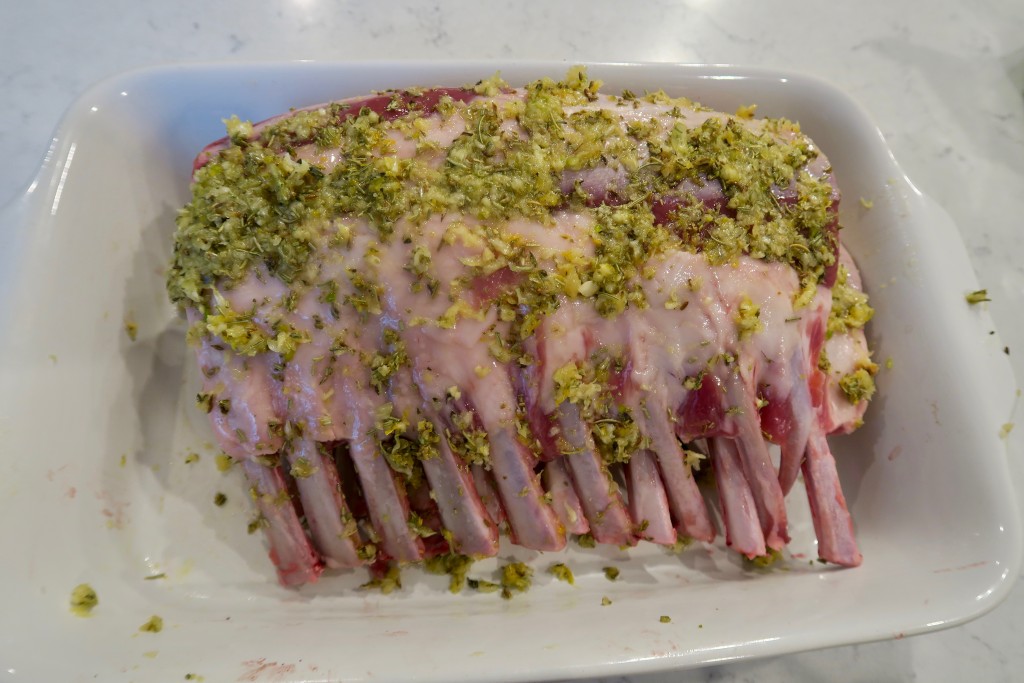 You coat the rack of lamb with the thick paste.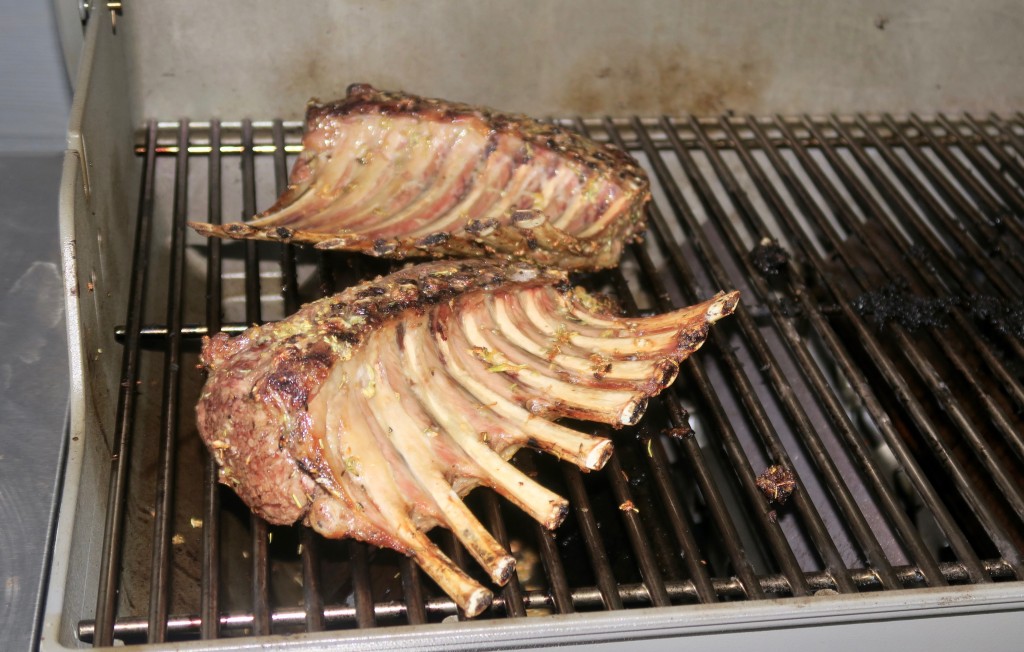 And throw it on the grill. Yes it's THAT easy!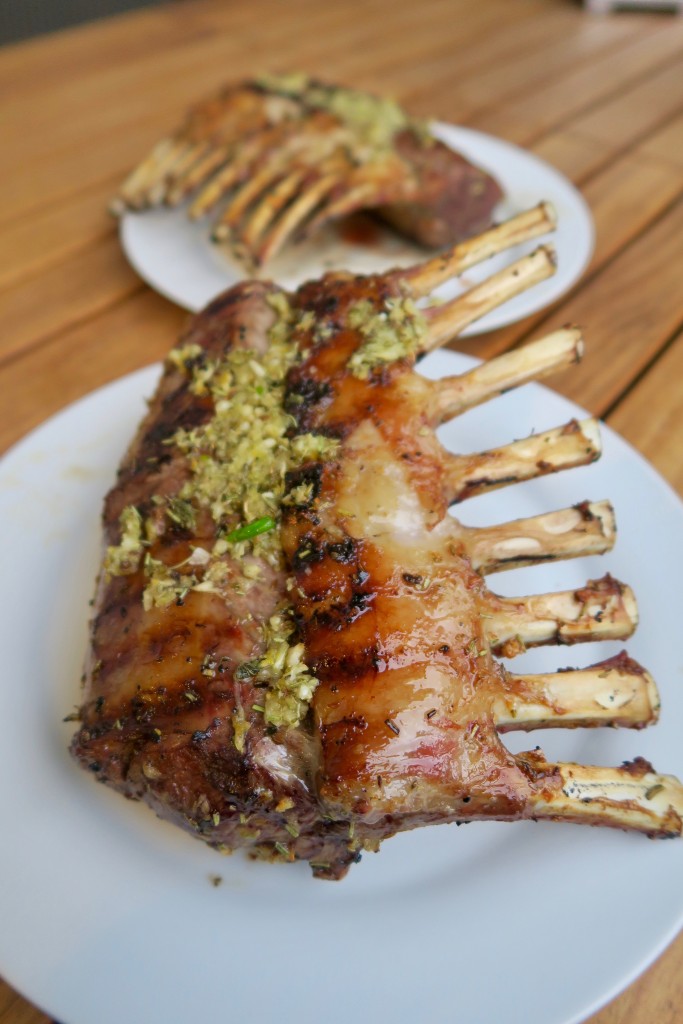 As you can tell, I never make just one rack of lamb. 
I hope you try this recipe and let me know how you like it.
We're all in need of a treat!