italian wedding soup (keto version)
Jump To Recipe
Over a week of self quarantine and it's come to this, my friends.
Cabin fever. Literally FIGHTING for the remote.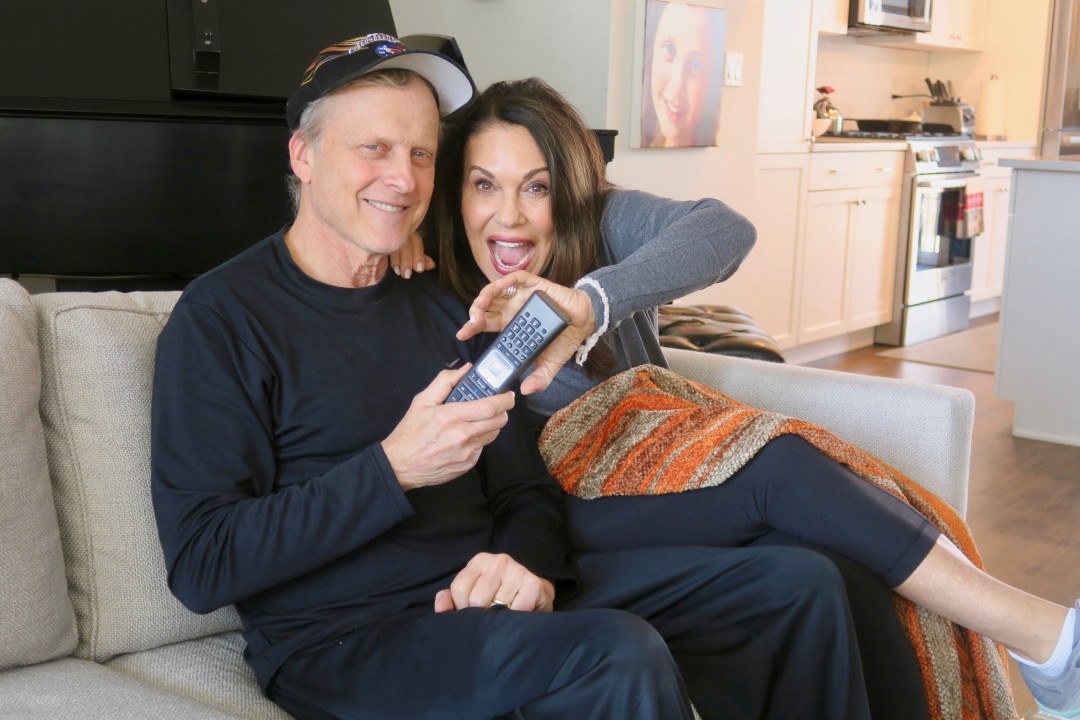 Disorientation… what day is this? 
We're feeling what you're feeling.
When is this isolation going to end?
What do we do next?
What time is dinner?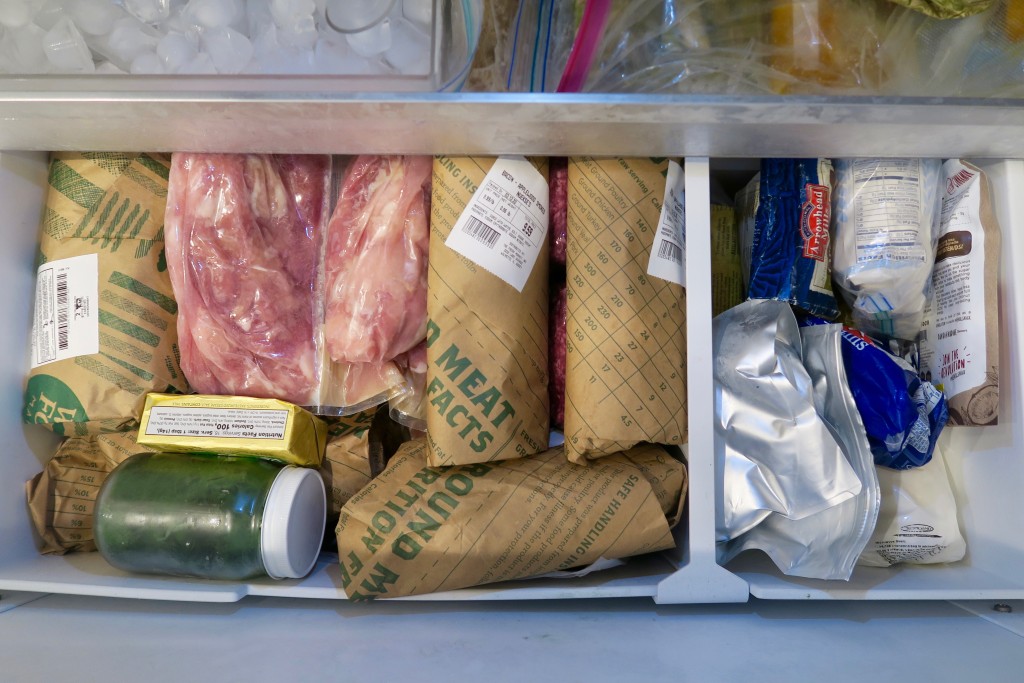 I'm thinking about food all the time. Are you?
Our freezer is still STUFFED!
Since I follow a low carb diet, ours is packed with beef, chicken and frozen veggies.
I prefer that to a pantry filled with boxed and canned foods… although like you we now have both.
My cravings are for comfort foods. Lord knows we all need to feel a little more comforted these days.
I recently made this keto version of Italian Wedding Soup and just can't get enough of it. 
Seriously, it checks all the boxes:
Soothing.
Warm on a cold day.
Easy to make.
Fun to sip.
Reheats well the next day.
What more can you ask for?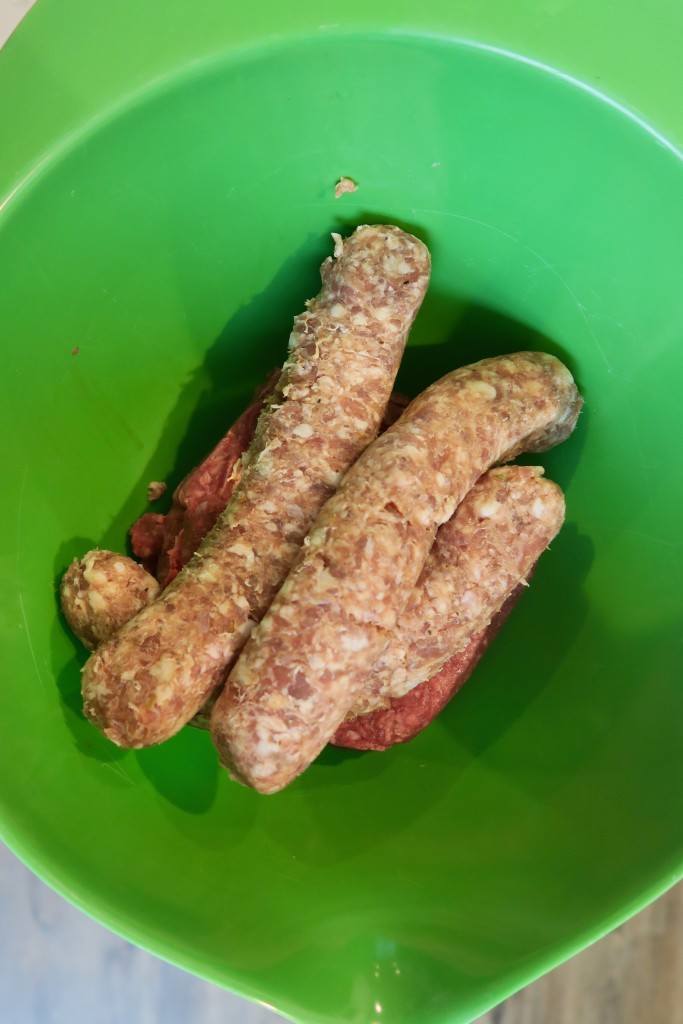 You can use any ground meat or mix of ground meats you like. My favorite is a blend of ground beef and sausage. Ground lamb, turkey, chicken, veal or buffalo are other options.
They're all super tasty!
The fattier the meat the more tender your meatballs will be.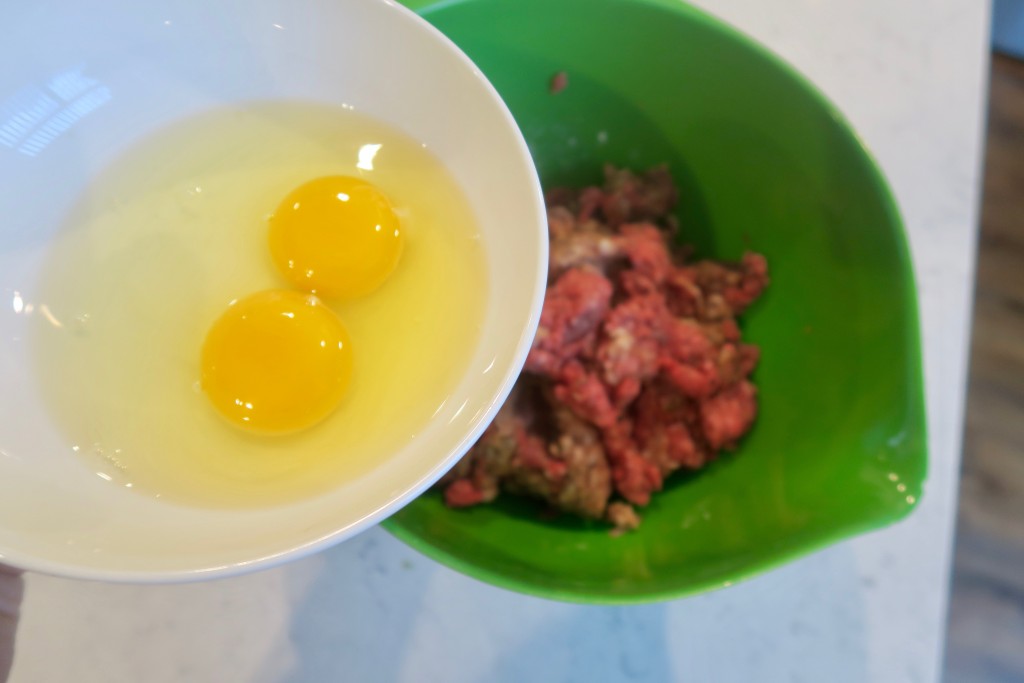 Add spices and a couple of eggs as your binder.
Why?
Because everything is better with eggs!
Another trick to tender meatballs is not overworking the meat.
Use your hands to mix the meat with the egg and spices just until they're combined.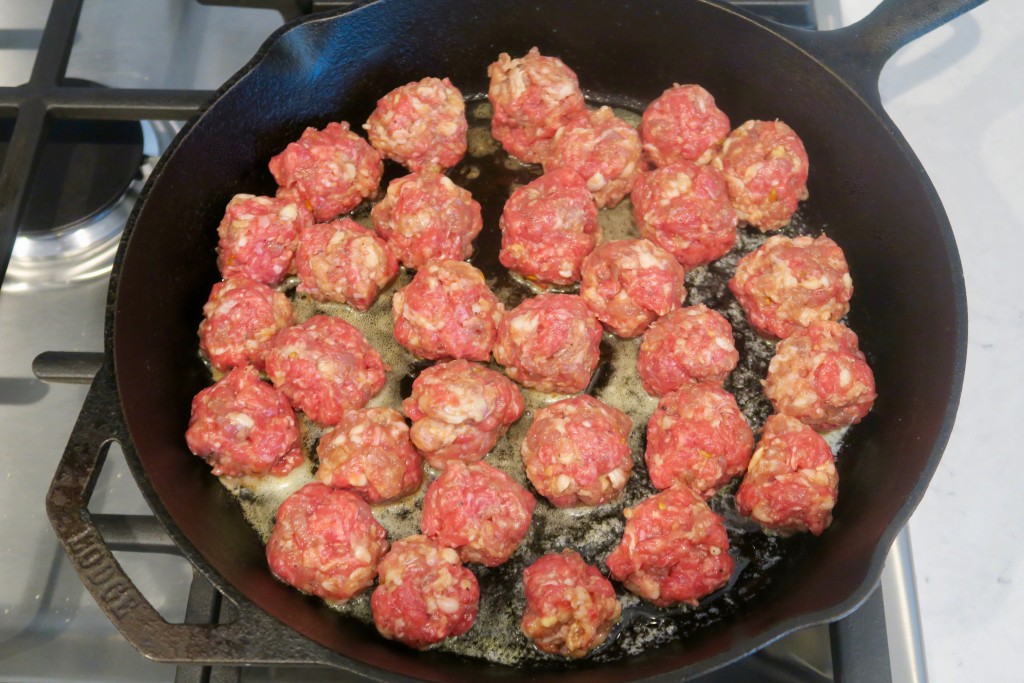 Pinch off a piece of the meat mixture and gently roll between your hands to form 1 1/2-inch meatballs (about 2 tablespoons each). Continue shaping until all the meat is used, and place the meatballs on the skillet.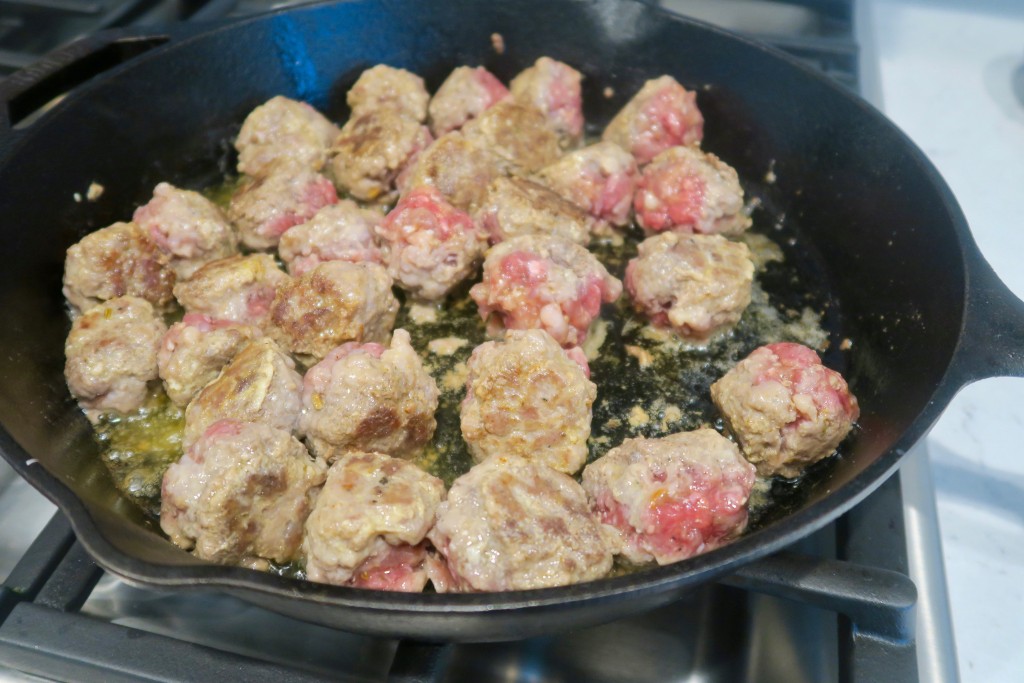 While they're cooking you will no doubt want to eat these sweet little balls of delight… but BEHAVE!
Let them turn golden brown and save them for the soup!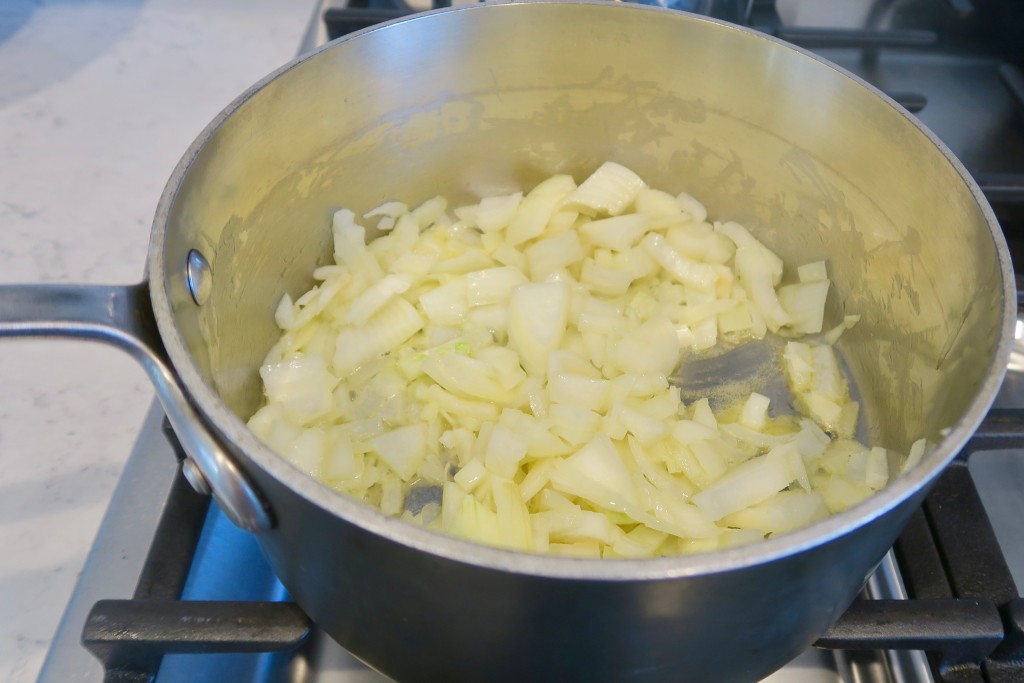 While the meatballs are cooking, sauté the onions.
At this point the smell in your kitchen will make you RAVENOUS!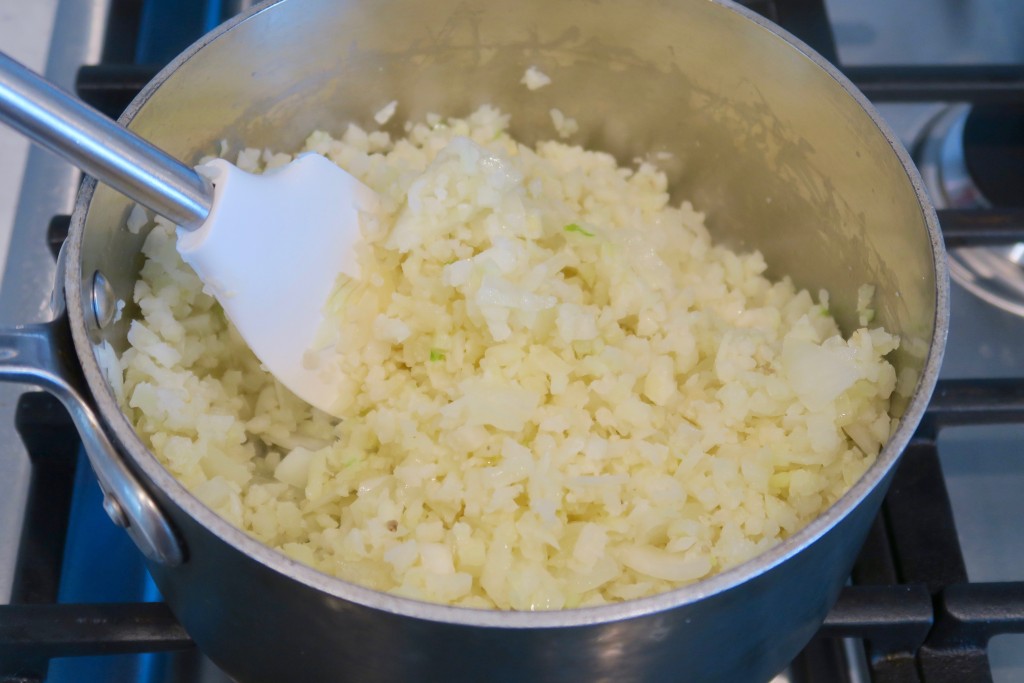 Add the cauliflower rice.
Is your mouth watering yet?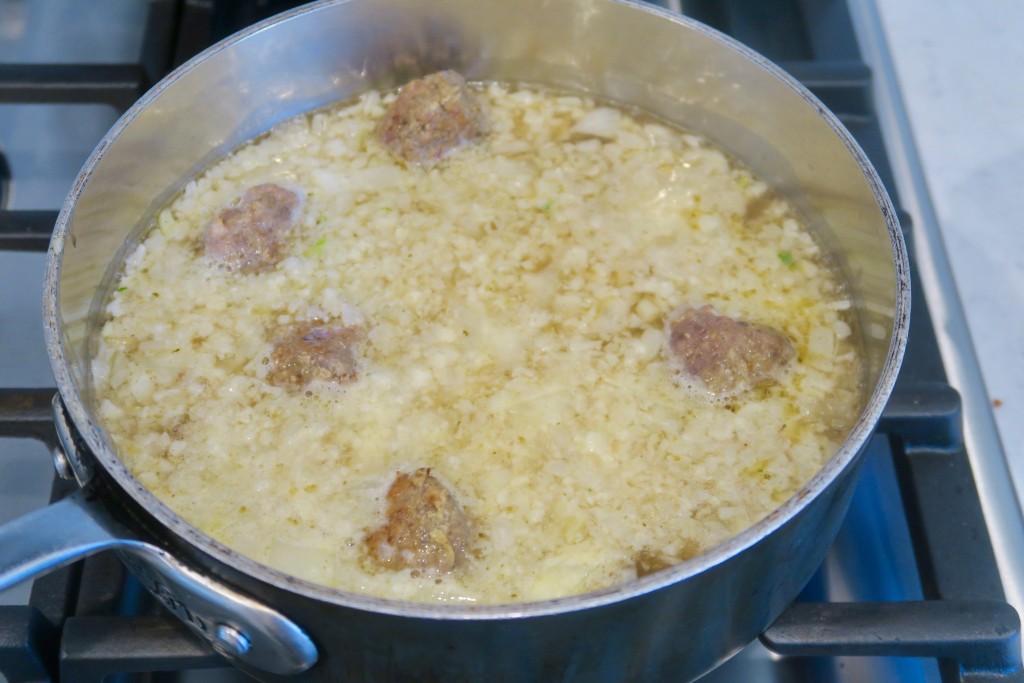 Add the broth and the meatballs to the pot, including the scrapings which are deliciously flavorful.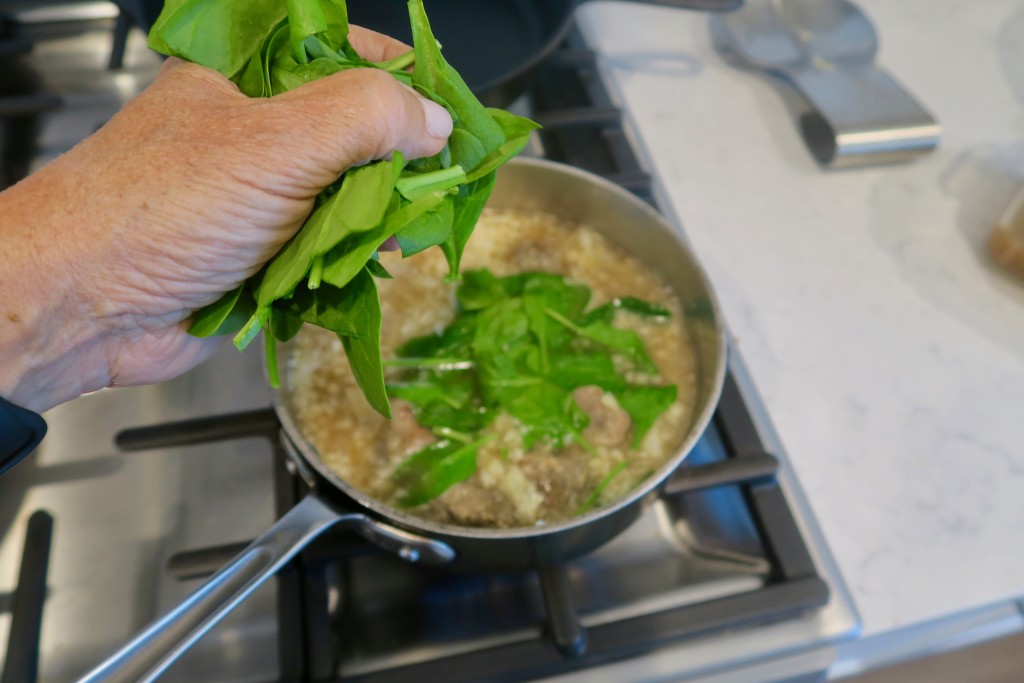 After simmering for a while you'll add the spinach leaves just before serving.
It doesn't get any better! 
Experiment with different meats and let me know which ones you like best!
Comment
1