Fall has arrived.
Time for full acceptance that the weather has changed for real and we're 100% into cozy mode, which for me translates to comfort food.
And by comfort food I mean these slow cooked beef short ribs.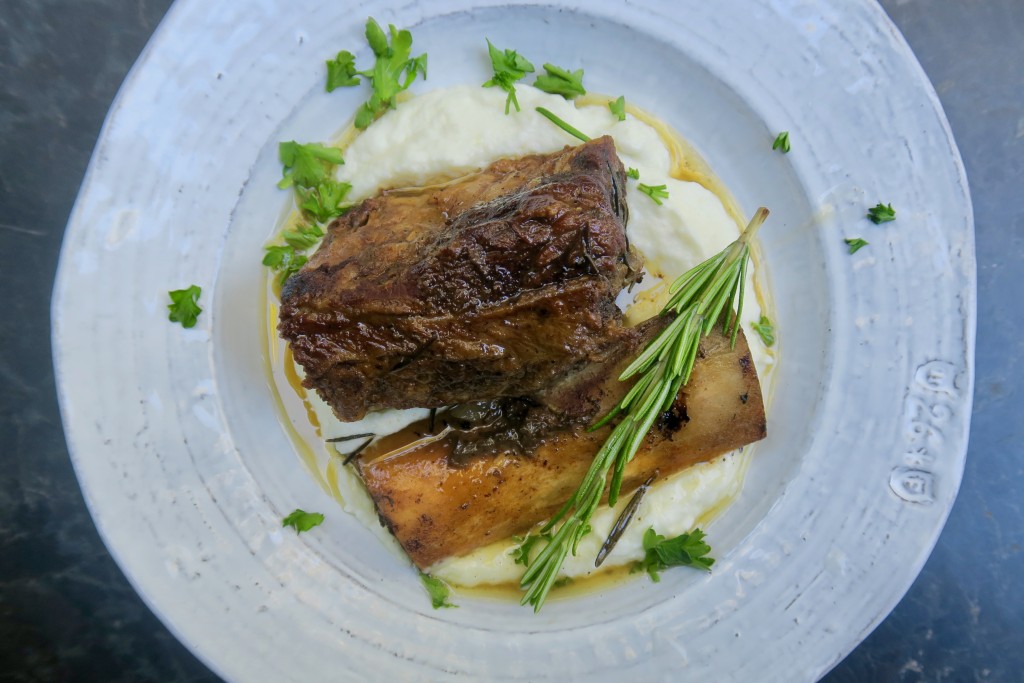 They're SO EASY!
And they start with a quick stop at your cast iron skillet. 
Have I told you lately that my cast iron skillet permanently lives on my stovetop, I use it so much?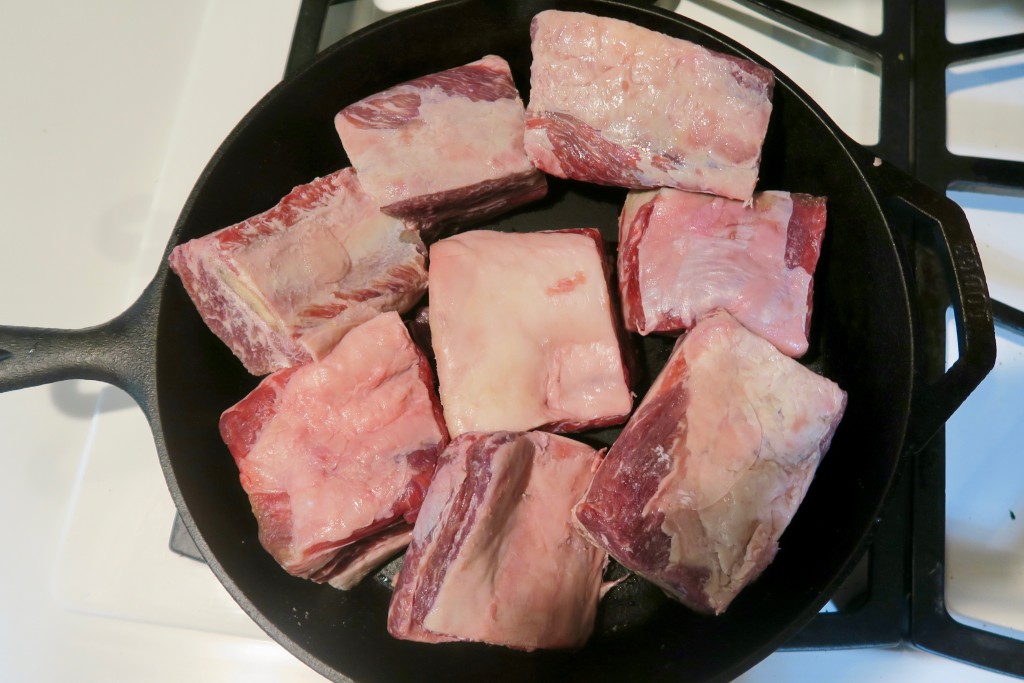 This is the secret behind the slightly charred taste of the short ribs even after they've been in a slow cooker for hours.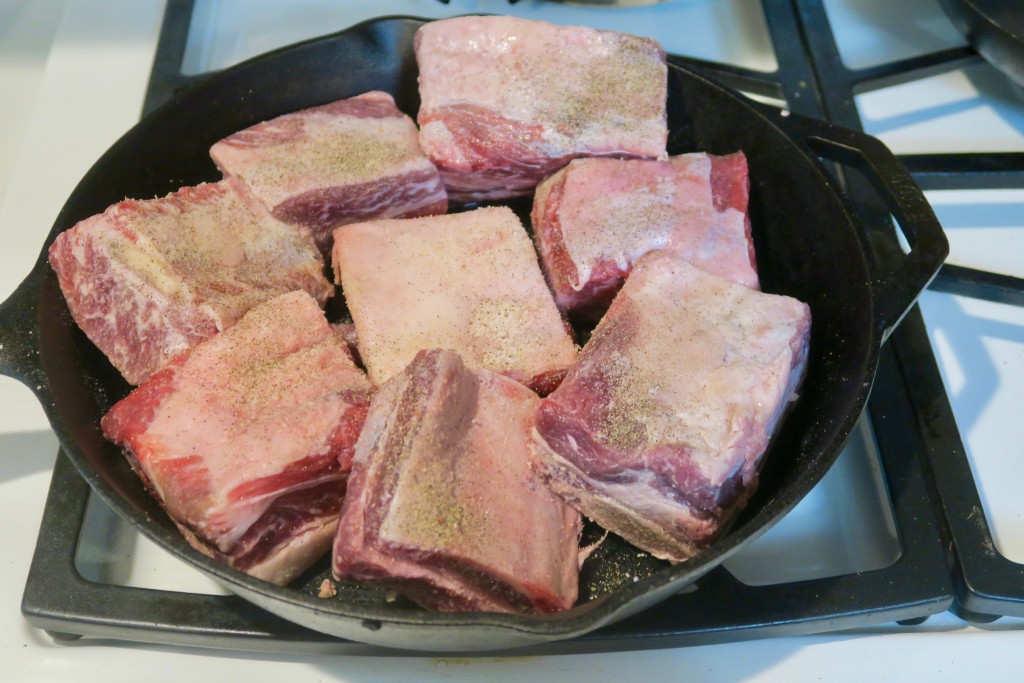 Grilling them first, using only simple seasonings. Just salt 'n peppa!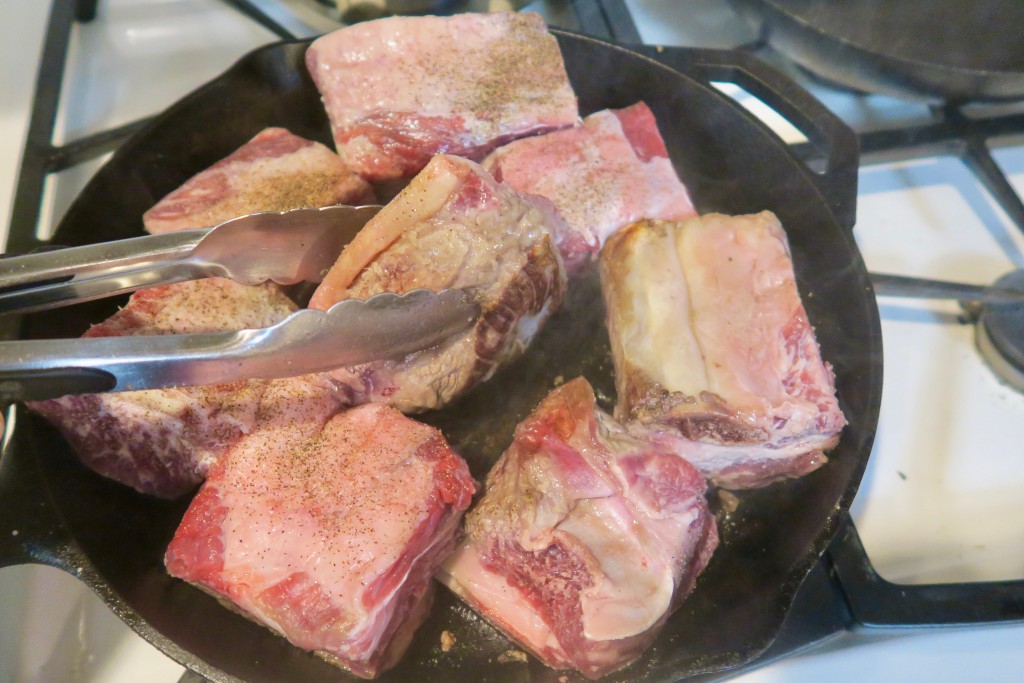 Using metal tongs, turn them over once.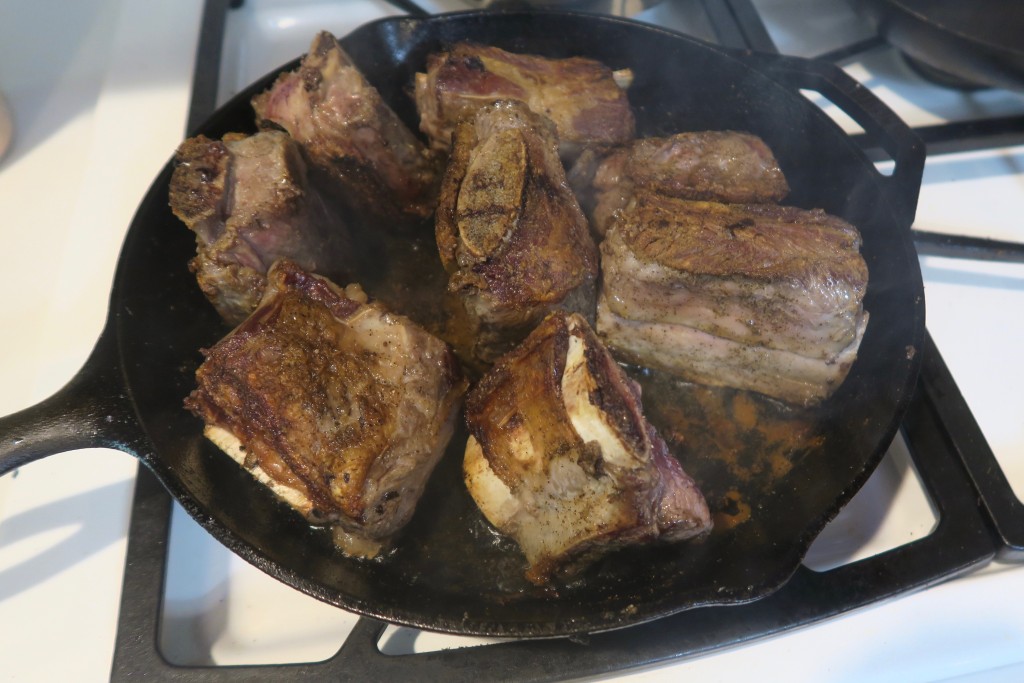 I'm not going to lie.
After a few minutes you're going to want to eat these straight from the skillet, they smell so good. But don't. They're not ready yet. 
Patience is a virtue.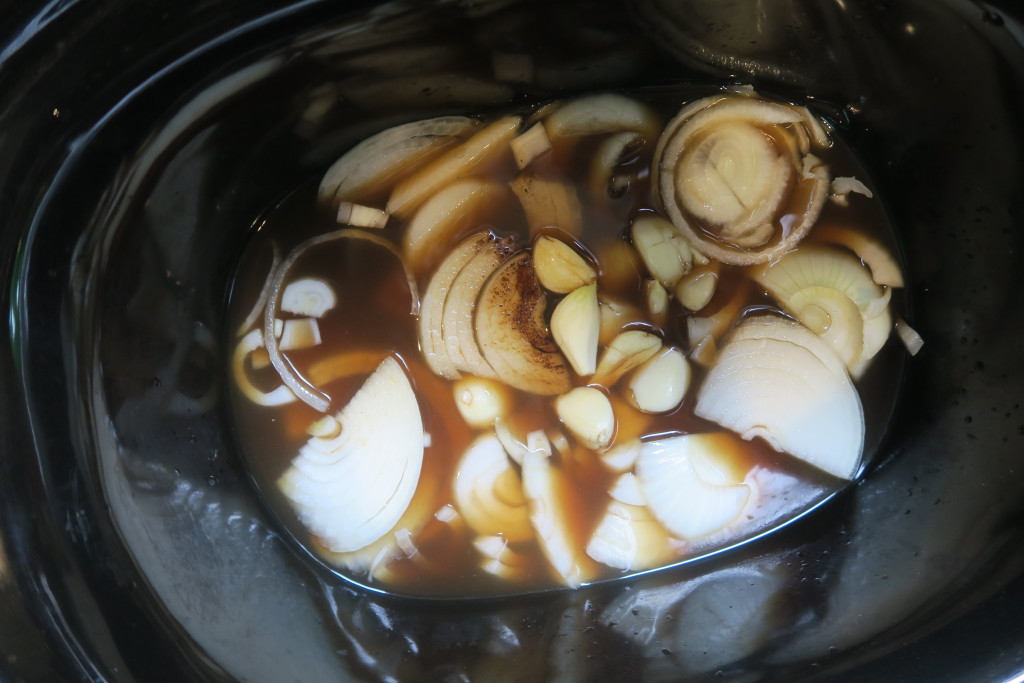 Place garlic, onion and all liquid ingredients-  Tamari sauce, (I like using low sodium, gluten-free Tamari) balsamic vinegar, beef broth and apple cider vinegar – in the slow cooker.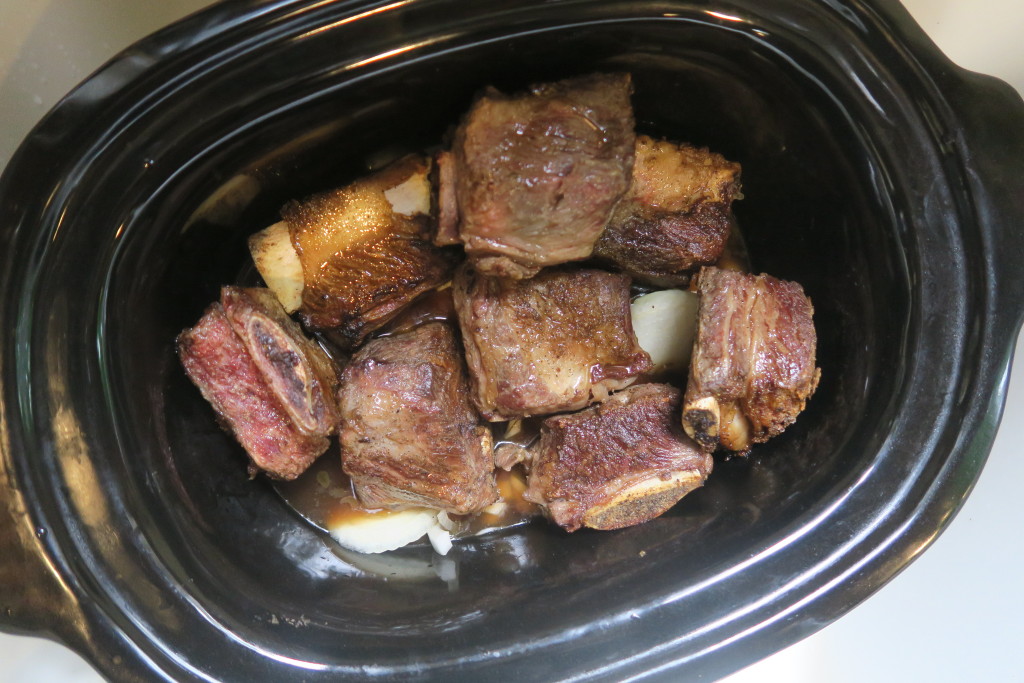 Add the meat you almost just ate.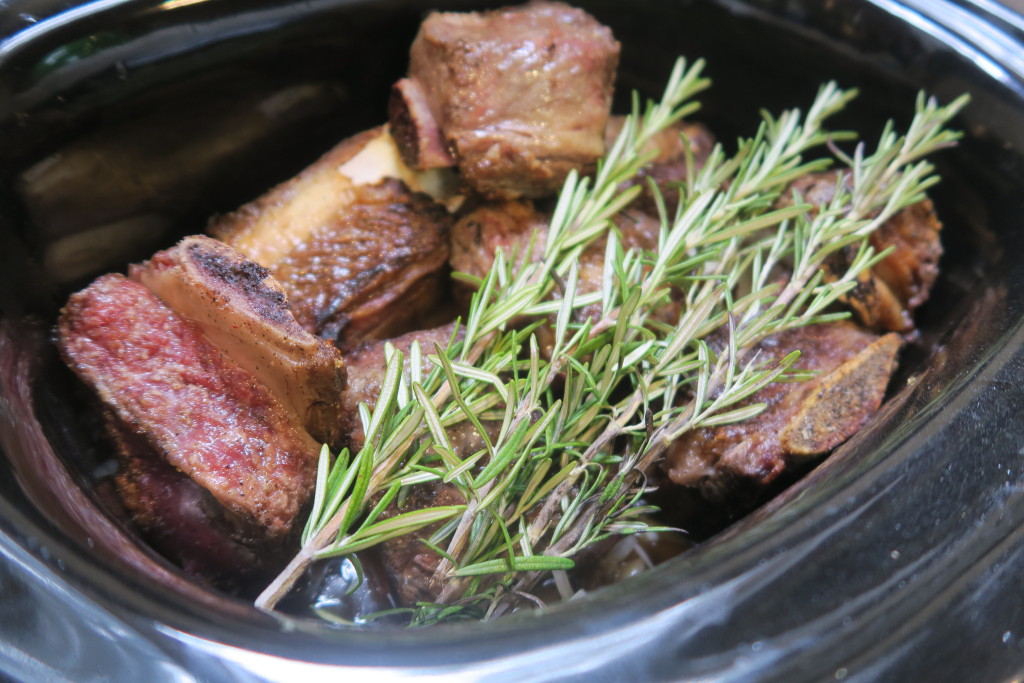 And if it was tempting before, wait till you smell the fresh rosemary sprigs.
Seriously, you will literally have to leave your house to avoid temptation while this cooks. No really, go do something else for a bunch of hours. 
Take a leap of faith and wait for the magic to happen.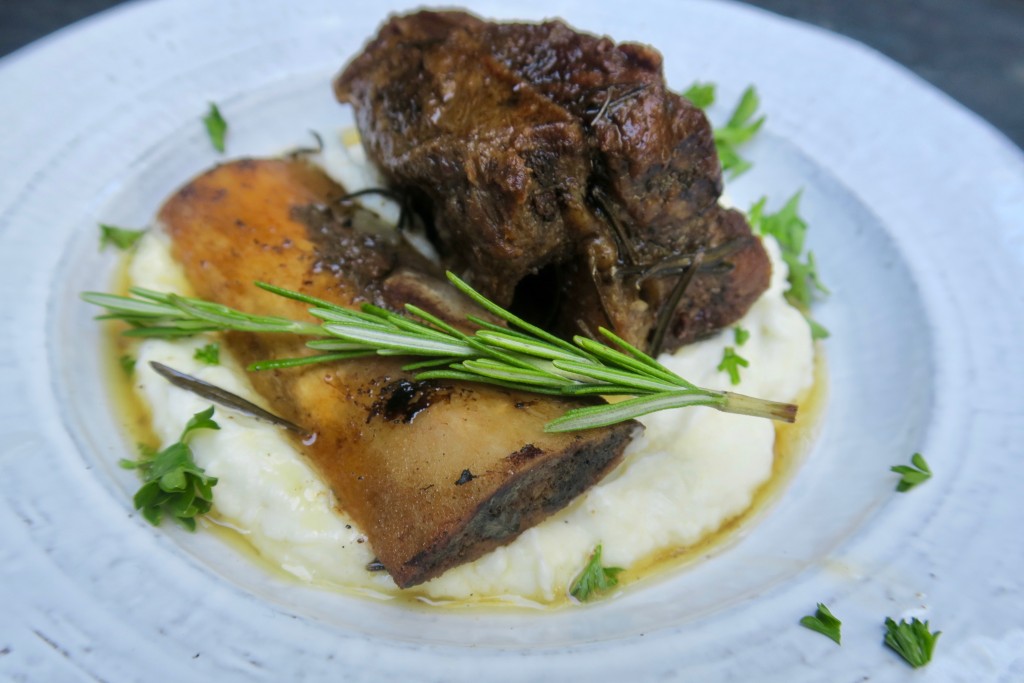 This is what you've been waiting for.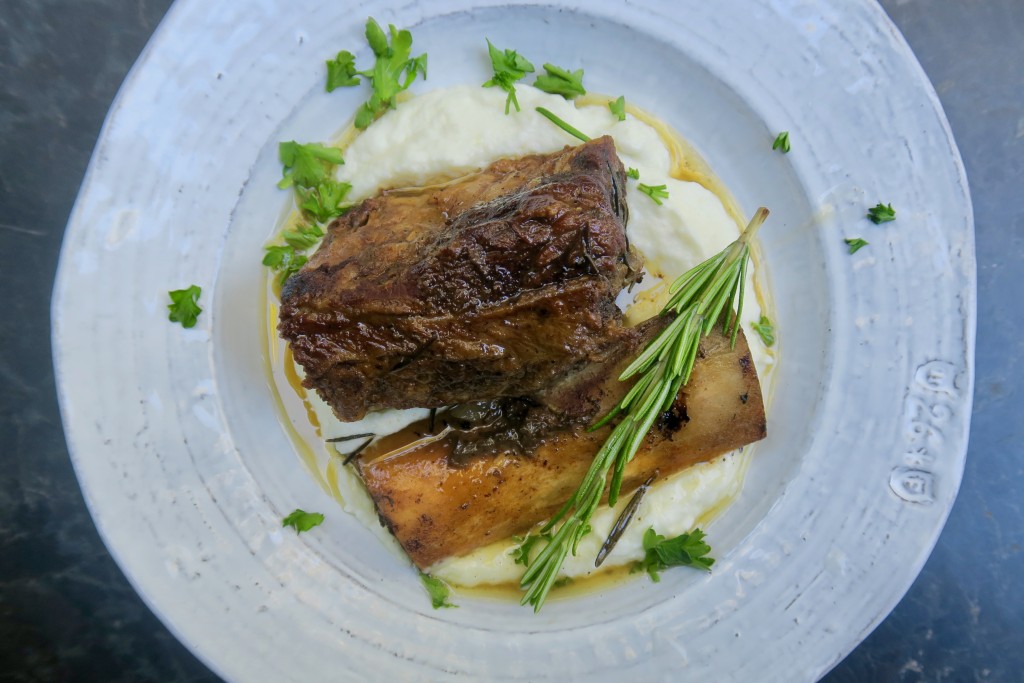 You can dish this hunk of deliciousness on a super cute bowl or plate  and you'll feel like you're at a fancy restaurant. Be sure to serve over regular mashed potatoes, mashed cauliflower or anything else that soaks up the juicy gravy. Optional- the choice is yours.