Can you say ULTIMATE COMFORT FOOD?
Yes, my friends, these Swedish meatballs are da bomb!
This recipe has a twist of tradition but also the added pleasure of being both gluten free and keto friendly. 
They're so juicy and packed with flavor and at the same time they soak up the luscious and creamy gravy!
So let's get to how easy they are to make.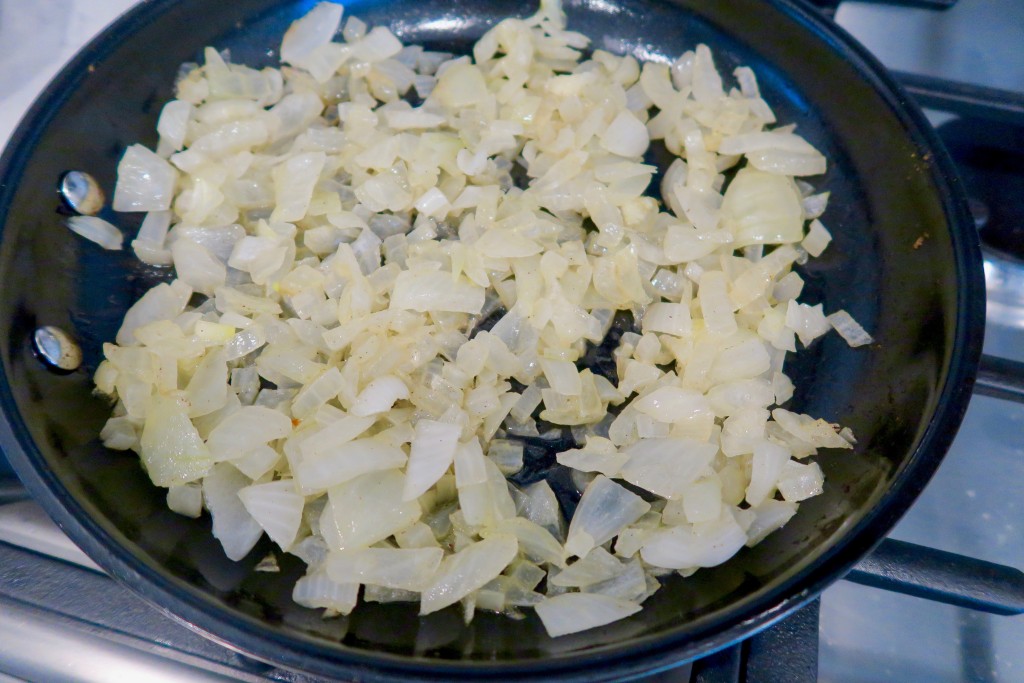 Use a large cast iron skillet to saute your onions in butter until they reach that golden translucent caramelized color.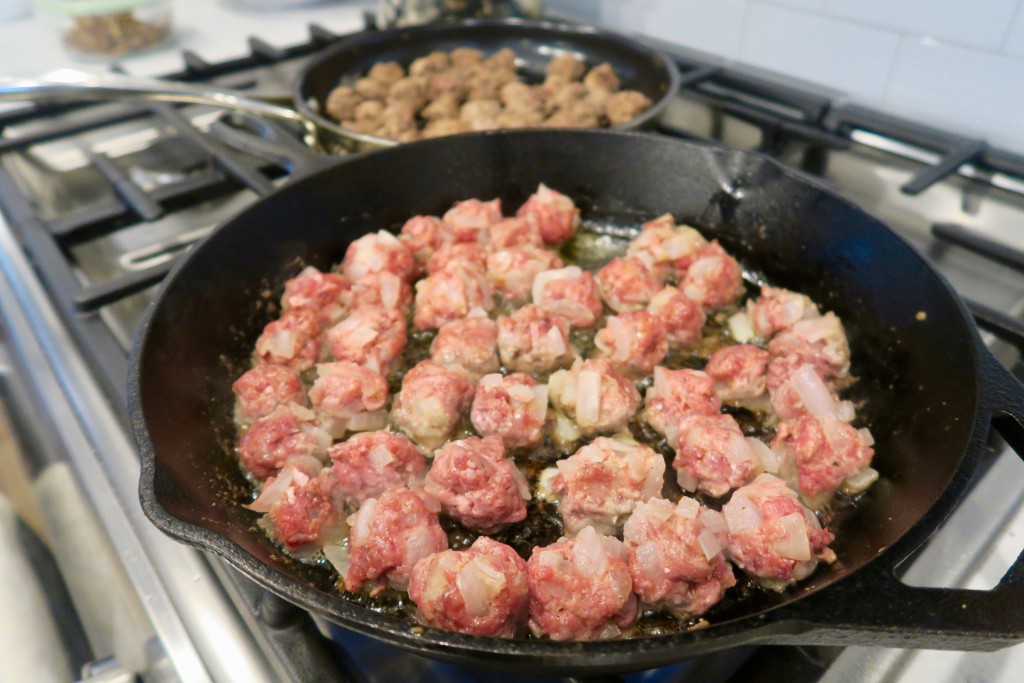 You'll add the onions to the beef mixture, which includes almond flour, egg, cream and spices, and create small meatballs. I often double the recipe and cook the meatballs in batches as you can see here.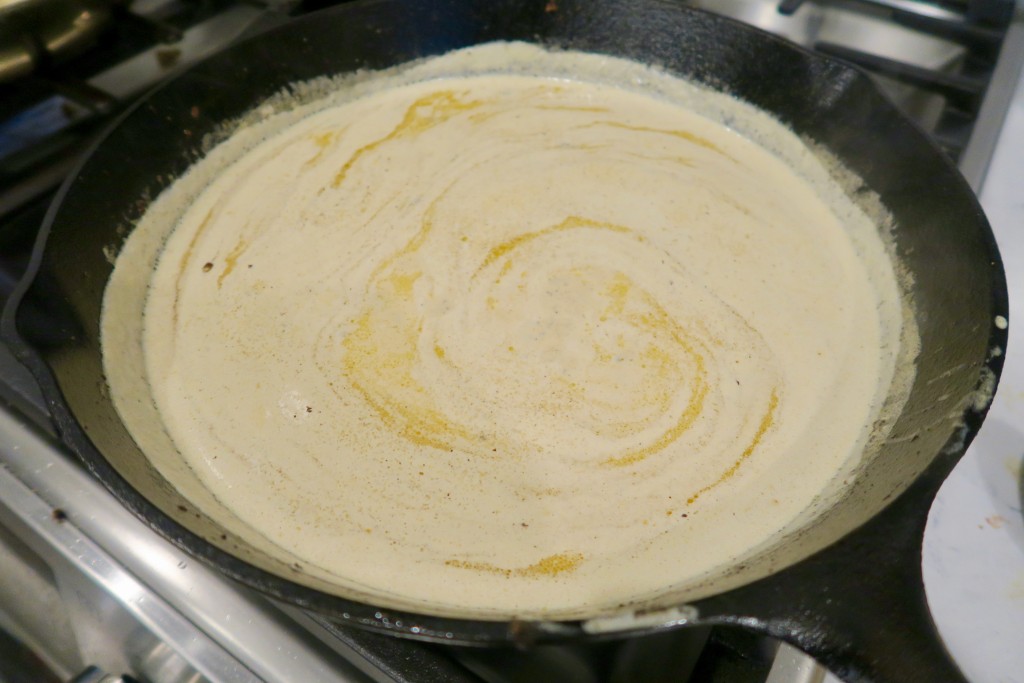 Then it's time to work on that melt-in-your-mouth sauce! 
I love adding the sauce ingredients, butter, broth, heavy cream and mustard to the pan where the meatballs were cooking and letting all those flavors thicken together.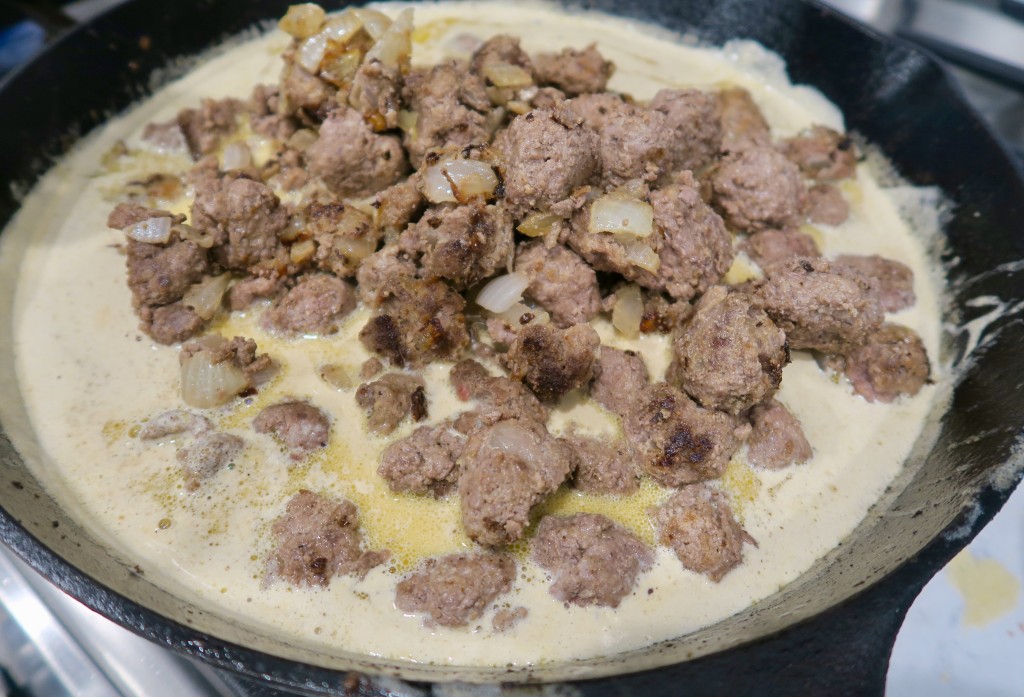 Then it's time to add the meatballs. 
What can I say? I guess anything with heavy whipping cream is nothing but fantastic. 
This satisfies every craving!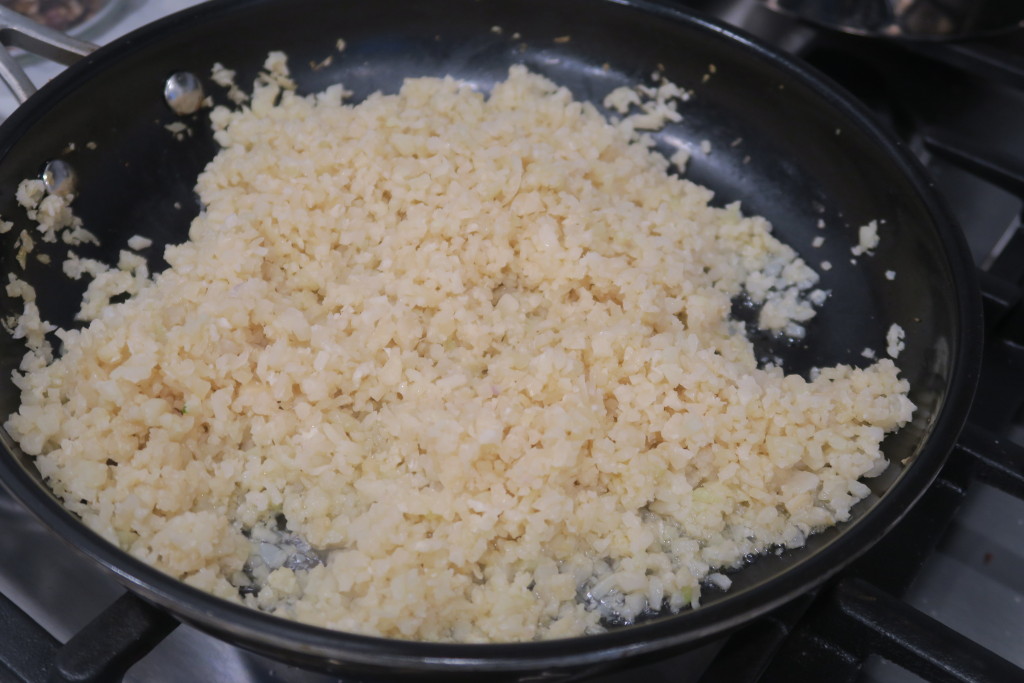 Of course you need something to soak up that heavenly sauce, and cauliflower rice is a good low carb option.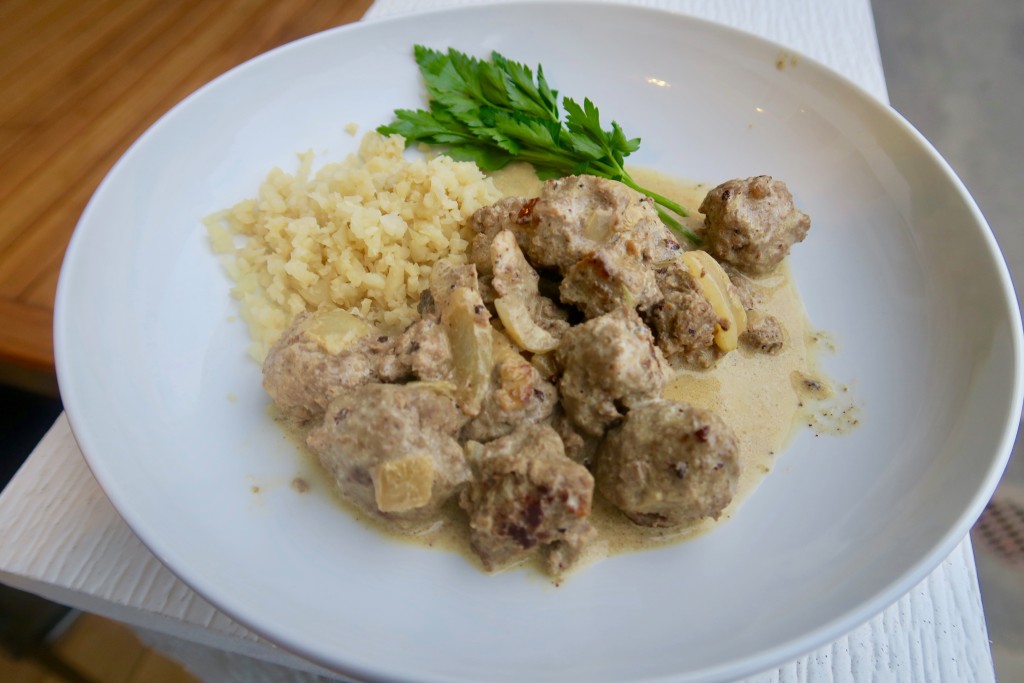 This is classic comfort food! You'll find this gluten free and low carb version of Swedish meatballs easy to make again and again. Serve it with mashed or riced cauliflower.