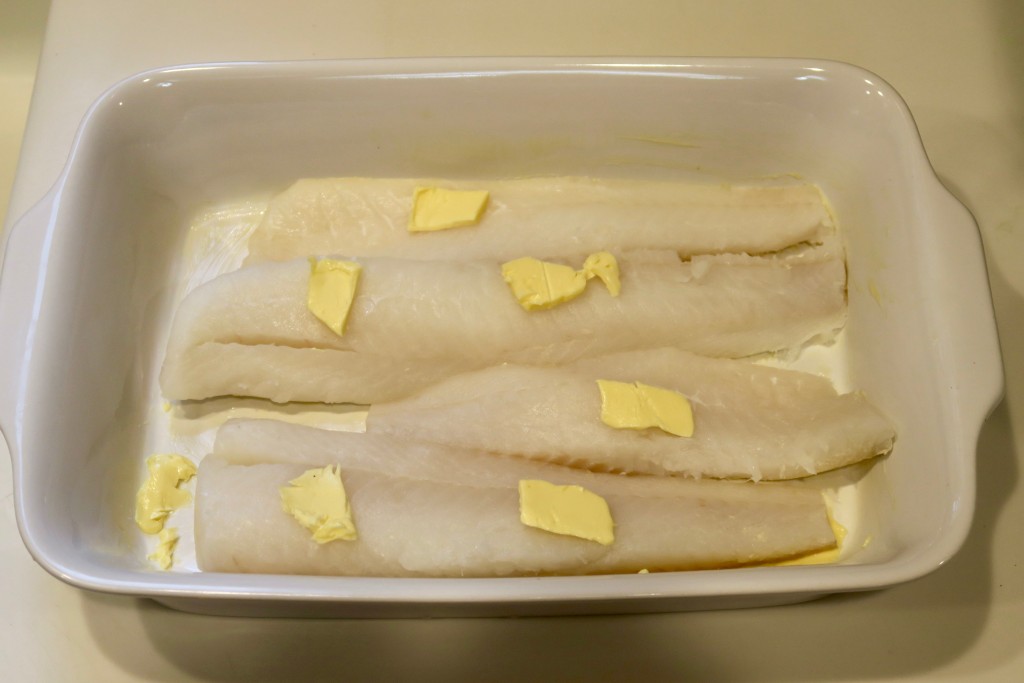 I bought a couple of pieces of cod on impulse because they were fresh, wild caught and from Alaska! I decided to make it simple by throwing them into a baking dish with a few ingredients I had in my kitchen, like butter.
Why? Because everything is better with butter, don't you agree? 
I love using the grass fed organic kind or better yet, grass fed ghee, a clarified butter treat I always keep in the kitchen.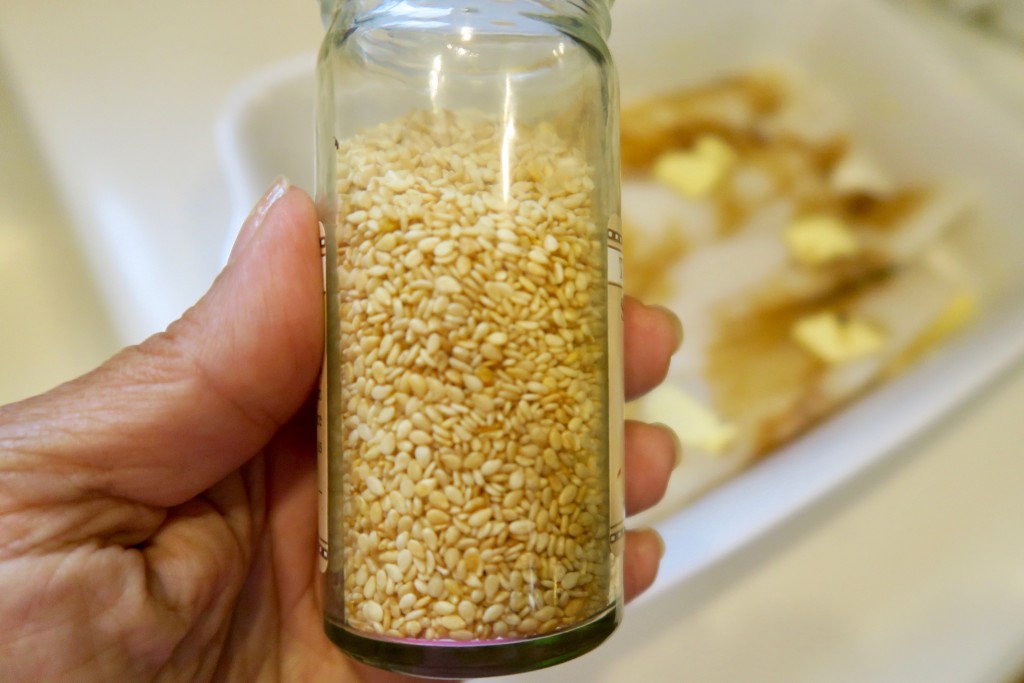 You can literally go in so many different directions with this fluffy white fish. A hint of Asian style is always in the cards for me. Which is why I immediately grabbed the jar of sesame seeds!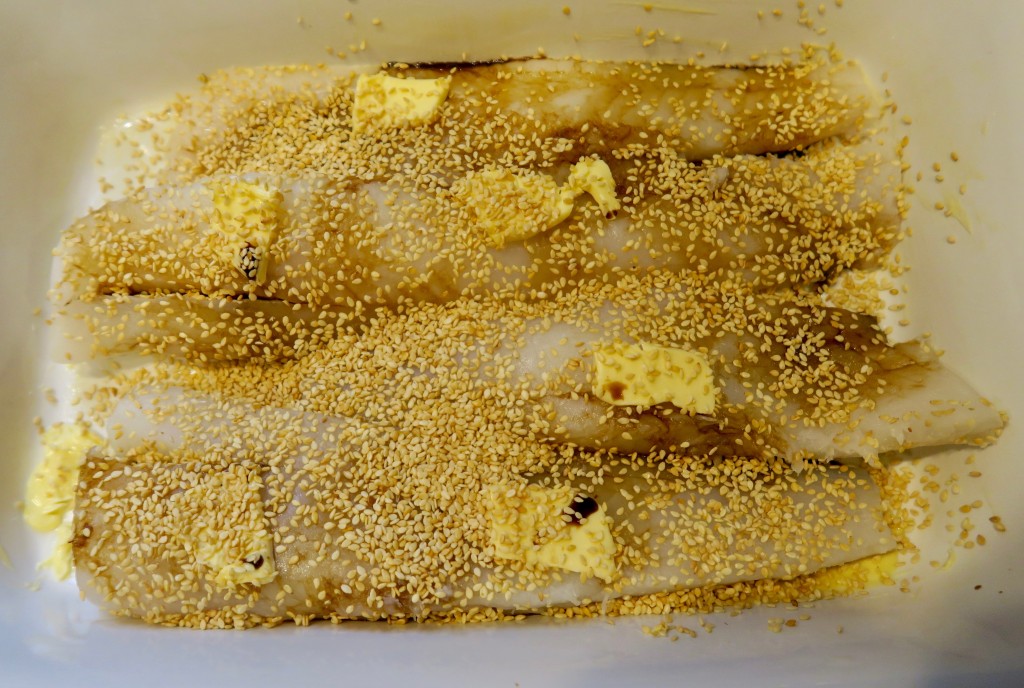 You don't have to go overboard with the seeds like I did, I practically breaded the filets…  but I just can't get enough of that crunchy, nutty taste. 
Anytime there's a need for soy sauce I substitute with the way more healthy option, tamari sauce. It's gluten free, low sodium and in my opinion tastier than plain soy sauce.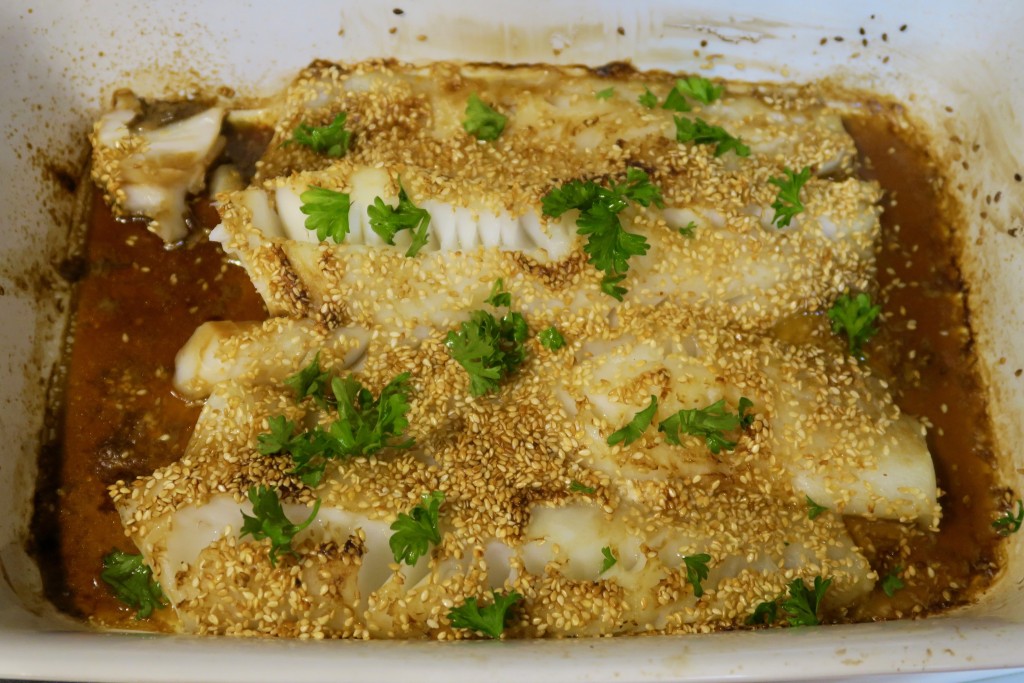 Pop it in the oven for 15 minutes on broil. I love making my oven-cooked fish on that 500-degree broil option whenever possible because it gets golden crispy on top and stays tender and not over cooked on the inside. So easy… but you've gotta keep an eye on it so it doesn't char!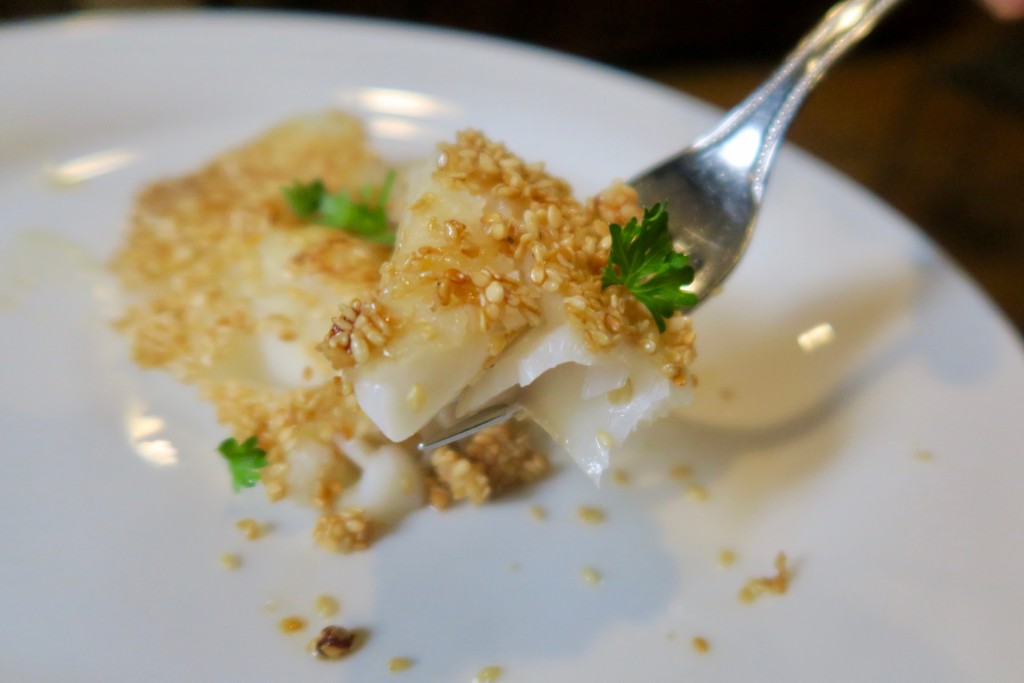 Take a look at the flakiness, the juiciness of this sweet white fish.
Every bite is healthy and ridiculously tasty.
Where have you been all my life?