feta frittata in a skillet
Jump To Recipe
I'm just gonna start out by saying that this dish is truly heaven in a pan!
What I love about this super easy dish is that it's always different.
The ingredients that make up my frittata, depending on what I have at home, usually make my mouth water. 
I'm talking about:
Cheese – my favorites being Feta and Gruyere
Leeks
Parsley
Bacon
Spinach
Mushrooms
Heavy Cream
Well, you get the picture. ALL THE BEST STUFF!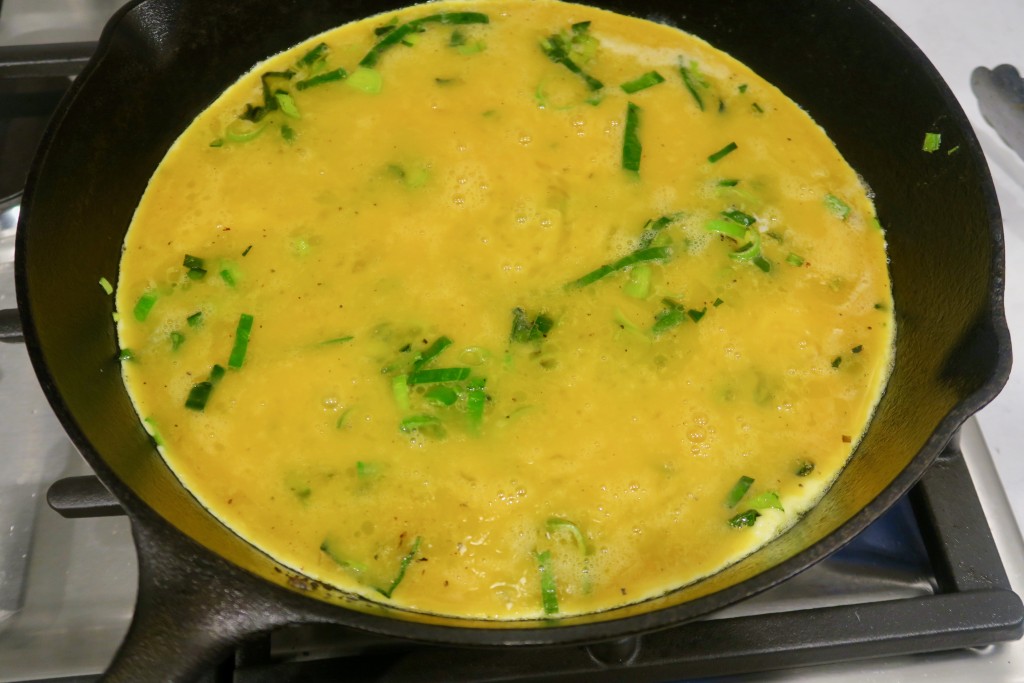 Keeping it extra simple, I only used 4 ingredients for this one (besides the egg and butter). Leeks, parsley, cream and Feta cheese. 
Just saute the leek in butter then add your egg and heavy cream mixture.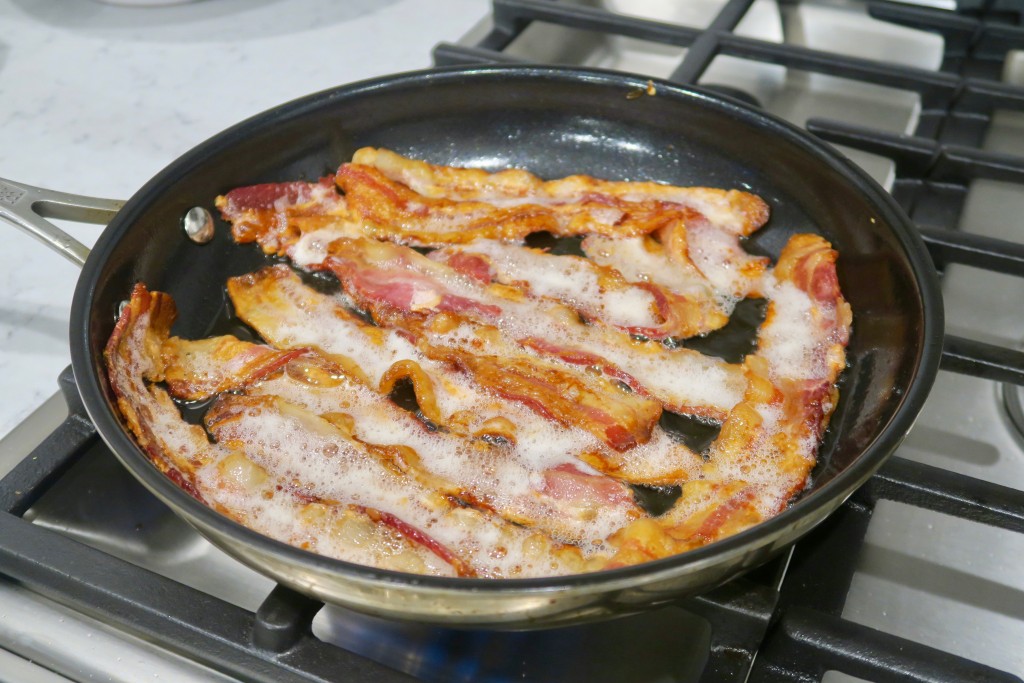 That said, on a side note I am literally FORCED (by my kids) to cook bacon anytime I make eggs. So… in this case I used the bacon as a side dish, but other times I crumble it in the frittata. It's delicious both ways.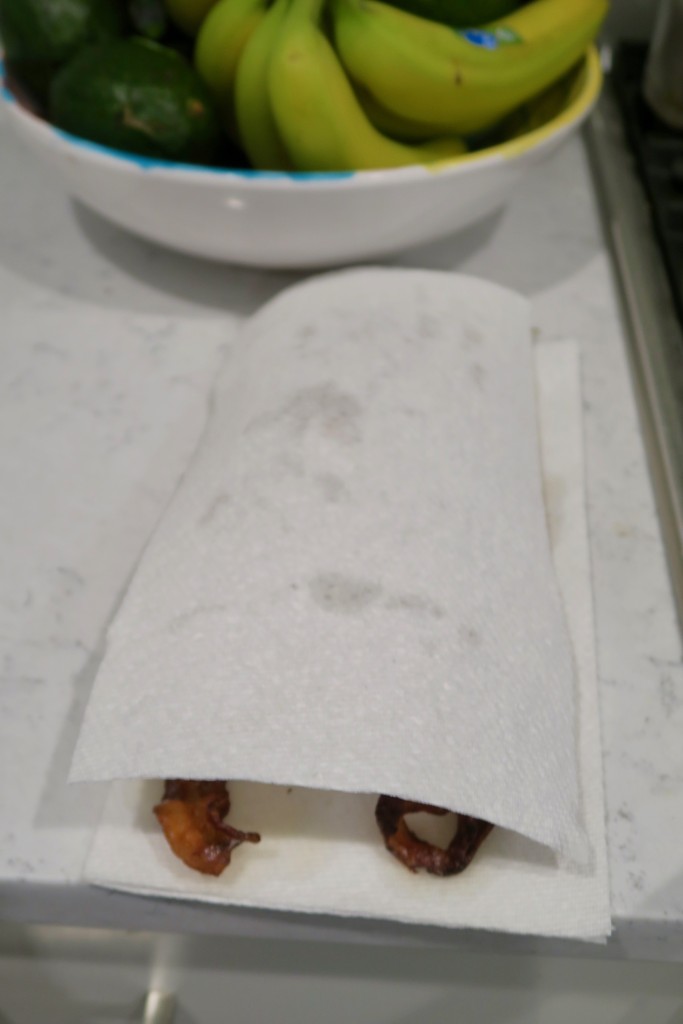 Because the bacon aroma draws everyone to the kitchen, I have to hide it under paper towels, or it will be eaten before the frittata is ready!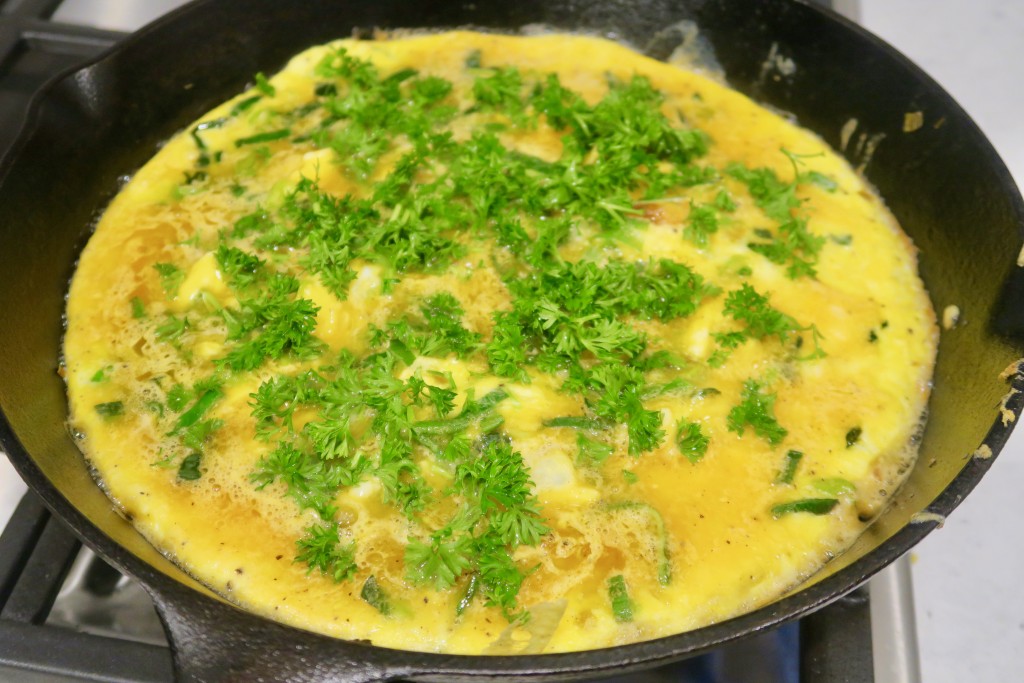 Back to the frittata which has been cooking on low heat, when it's about half done I add the fresh parsley.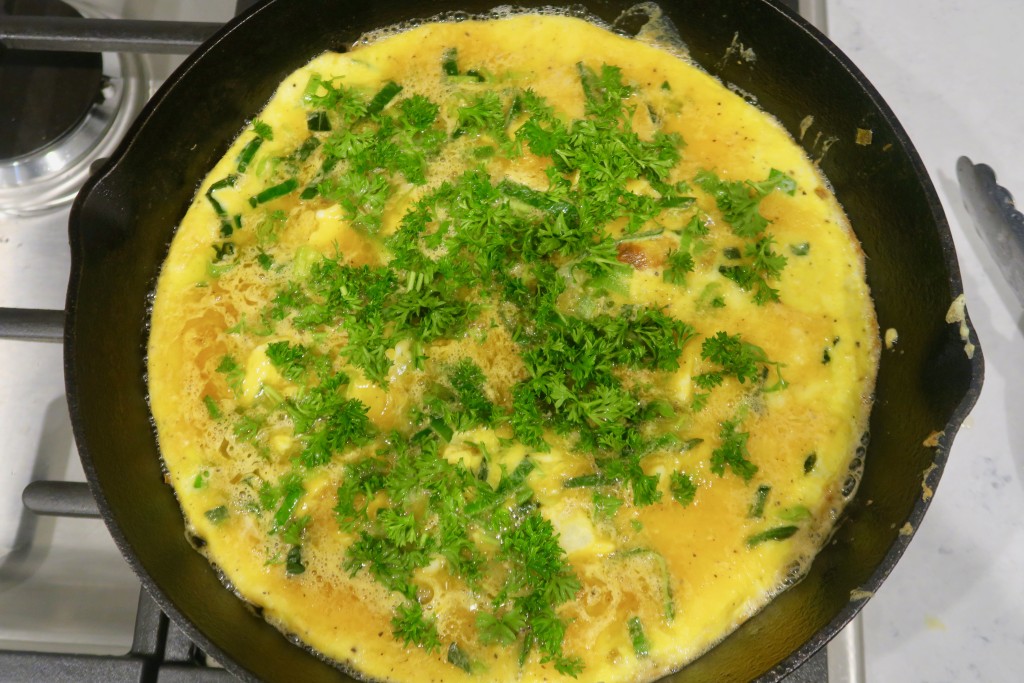 When the edges begin to get golden, it's time to add the Feta cheese and place it in the oven on broil.
The best way to do this is to use a cast iron pan with no plastic handles.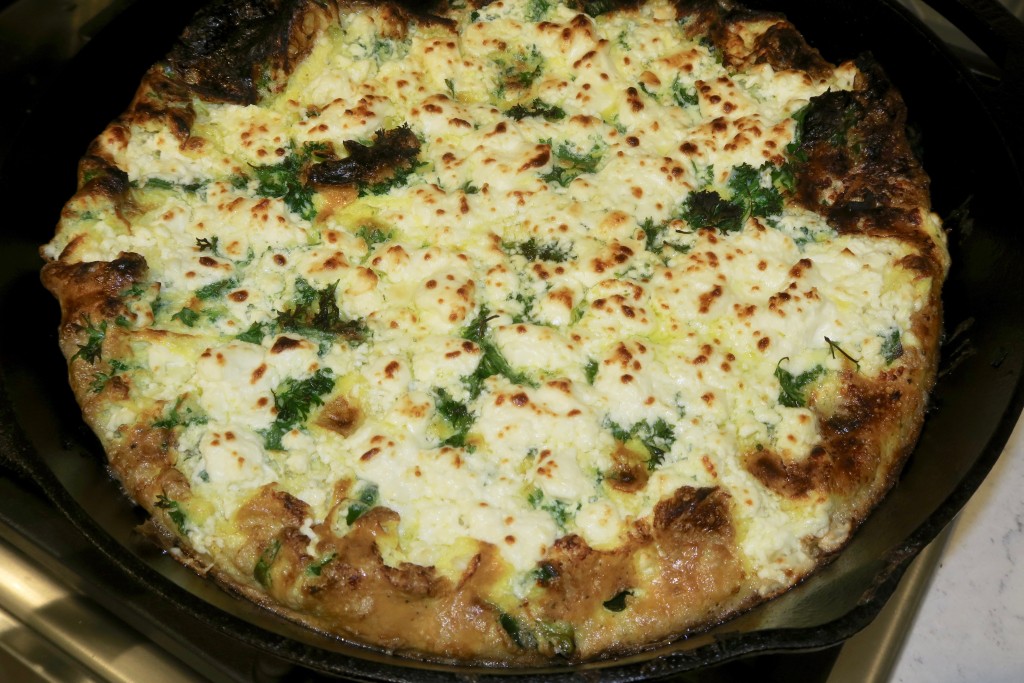 You must keep an eye on it because if your oven is like mine, it will cook extremely fast. Luckily, everyone in my family likes it well done, as shown here!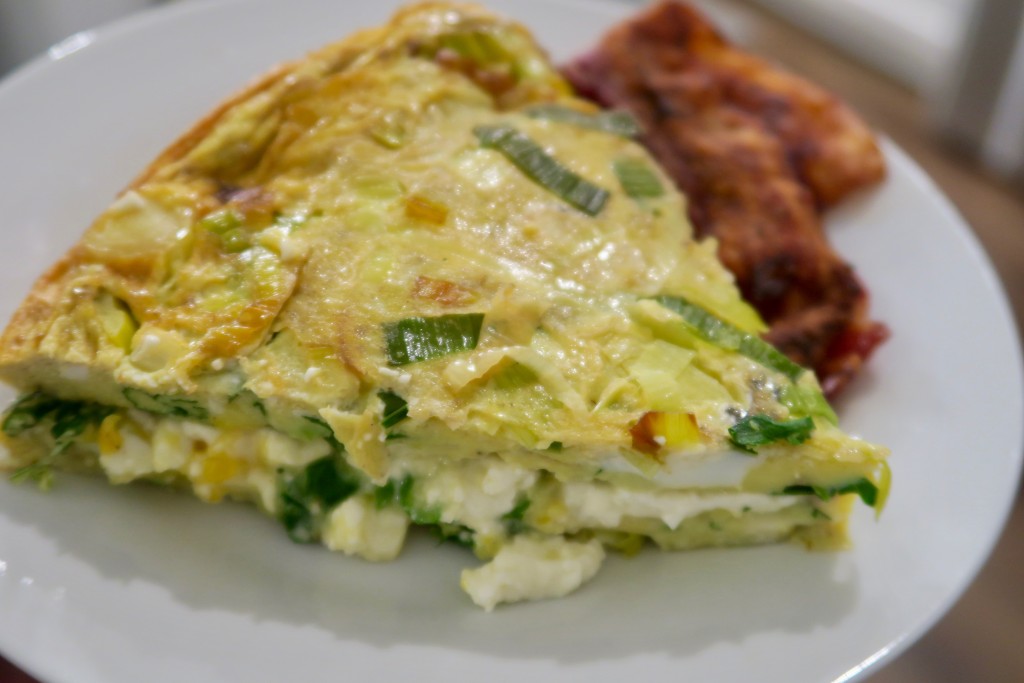 As you can see, it's still very tender on the inside.
Is your mouth watering right now?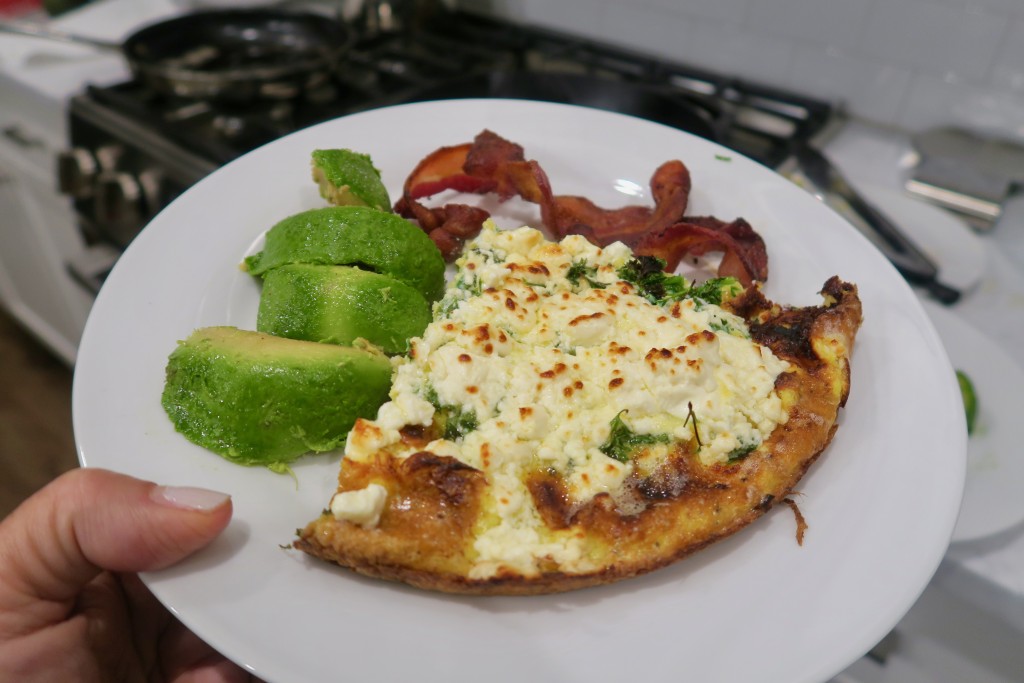 My favorite frittata sides are avocado and bacon. But get creative and let me know what you discover!
Comment
1