5 seed crackers – homemade and easy
Jump To Recipe
In the mood these days for keto-friendly, gluten free, low carb crackers? Have you ever even heard of this?  If not... you're in for a delish surprise! 
True confession: lately I've been addicted to St. Angel triple cream brie cheese which, let's just say it melts in your mouth and is pretty much heavenly. 
Plus… they might be my favorite COMFORT FOOD! Depending on what I put on them (LOL!)
But back to the crackers… they're SO EASY to make, it's almost embarrassing!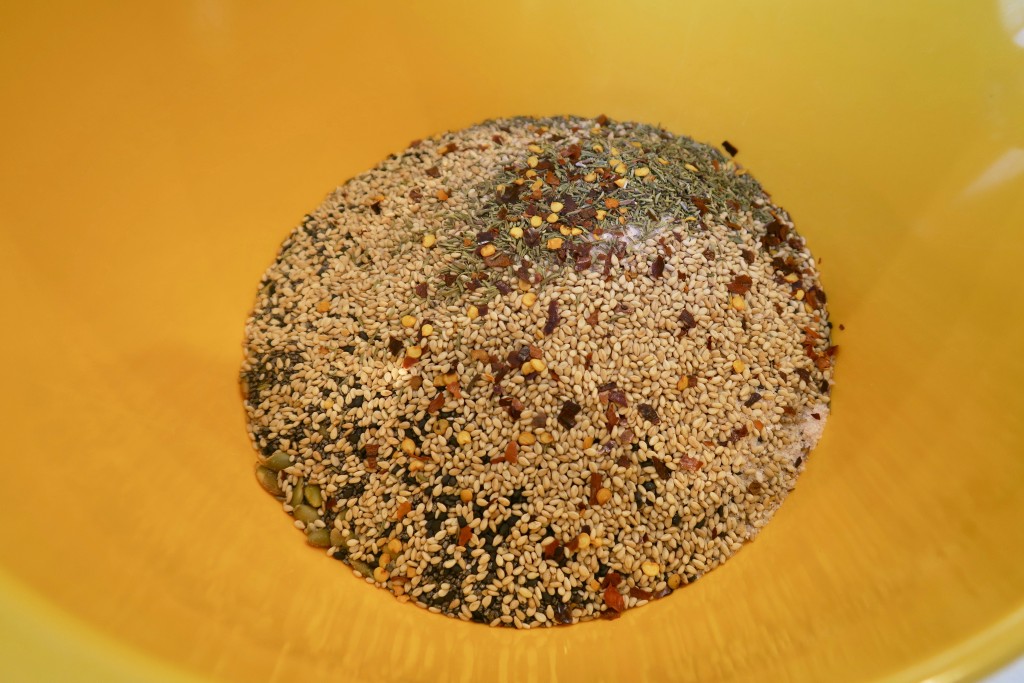 All you're going to need for this recipe is to mix 5 simple seeds in a bowl. You probably have most of them in your pantry. Personally I buy the highest quality organic kind, but non organic will work too.
Sunflower seeds, pumpkin seeds, chia seeds, sesame seeds and flaxseed. I use regular sesame seeds as well as the black sesame seeds.
Then it's a matter of choosing the herbs you love.
I always start off with thyme.  But rosemary, oregano or any other dried herb works well here.
(Check out the above links for the products I use.)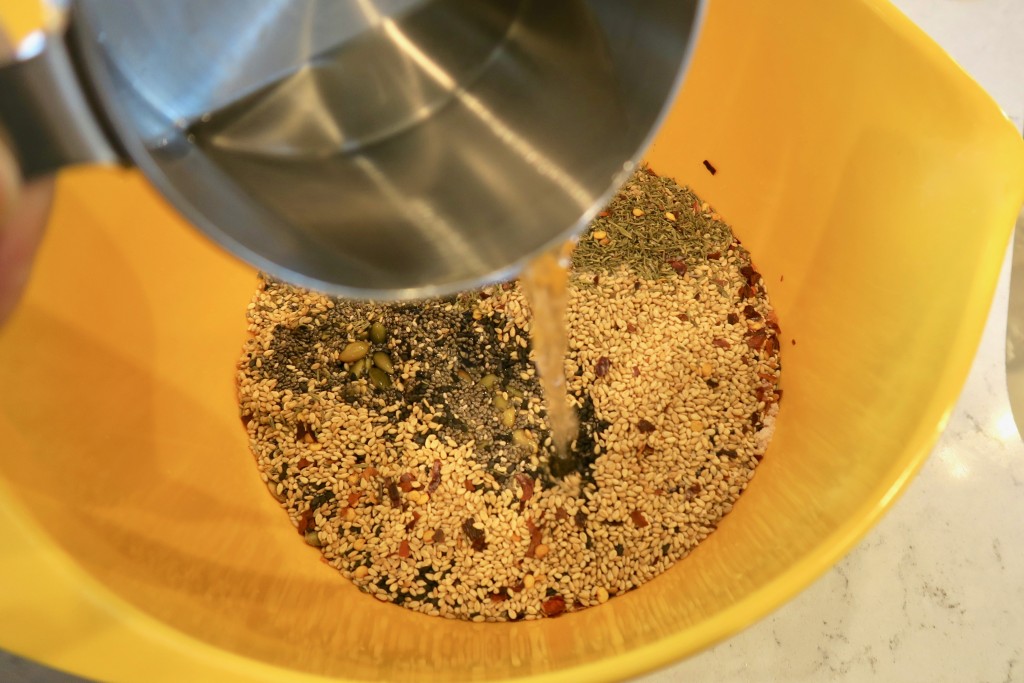 Next… pour in water.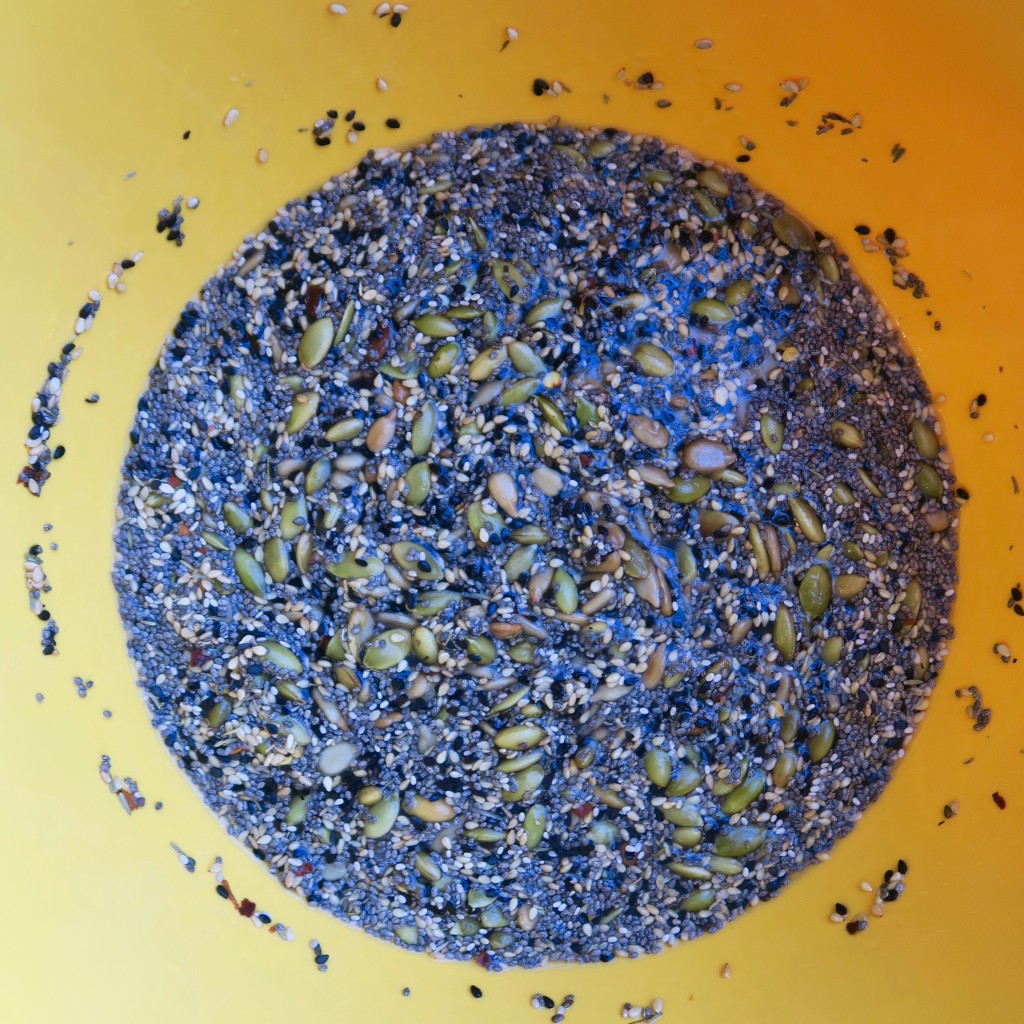 Once the seeds are mixed with water, you're going to set the mixture aside for a few minutes so everything can gel. The seeds, especially the chia seeds, will absorb the liquid.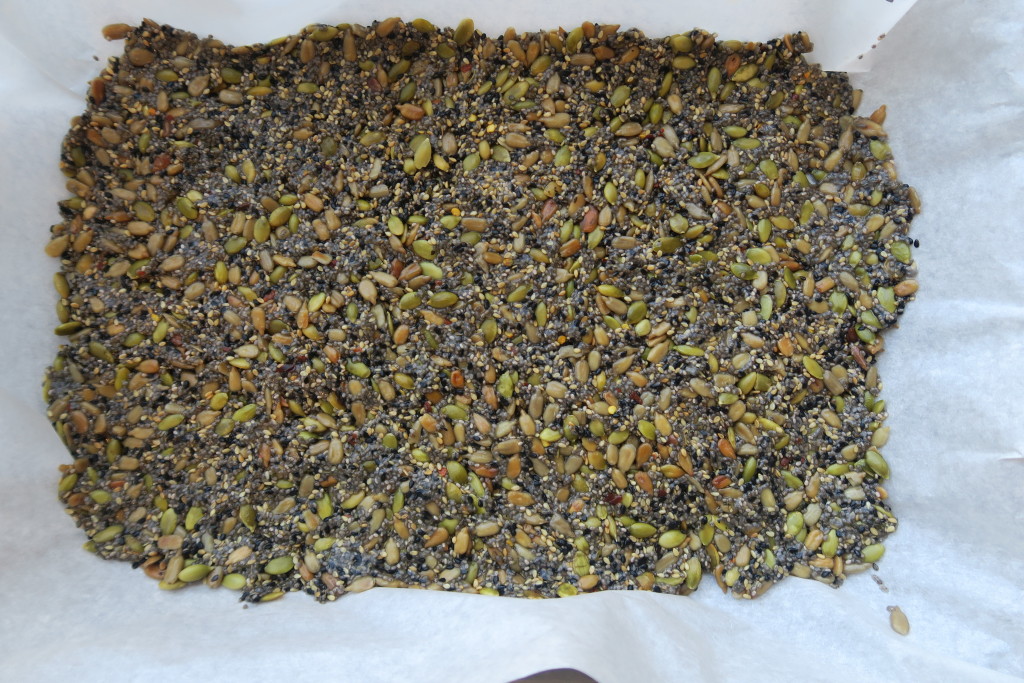 You're almost done now… it's just a matter of spreading the mixture onto a pan and sticking it in the oven. 
Be sure to follow the Goldilocks rule… not too thick or it'll never get crispy… and not too thin or it'll become too fragile.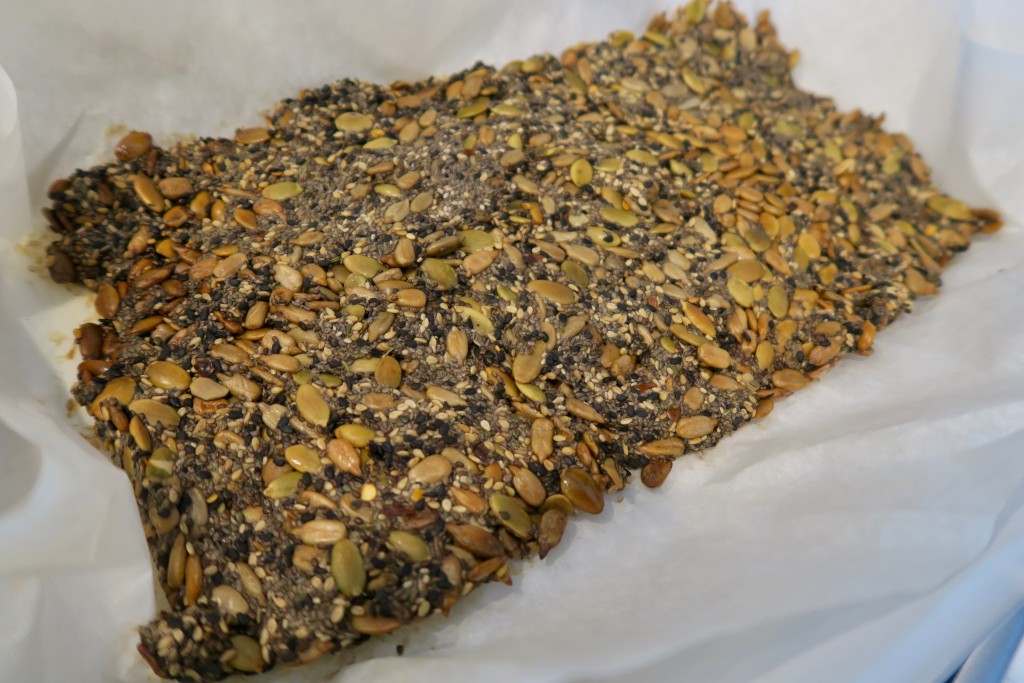 When it's done, tempting as it looks, let it sit for a few minutes to cool off before breaking it up into pieces.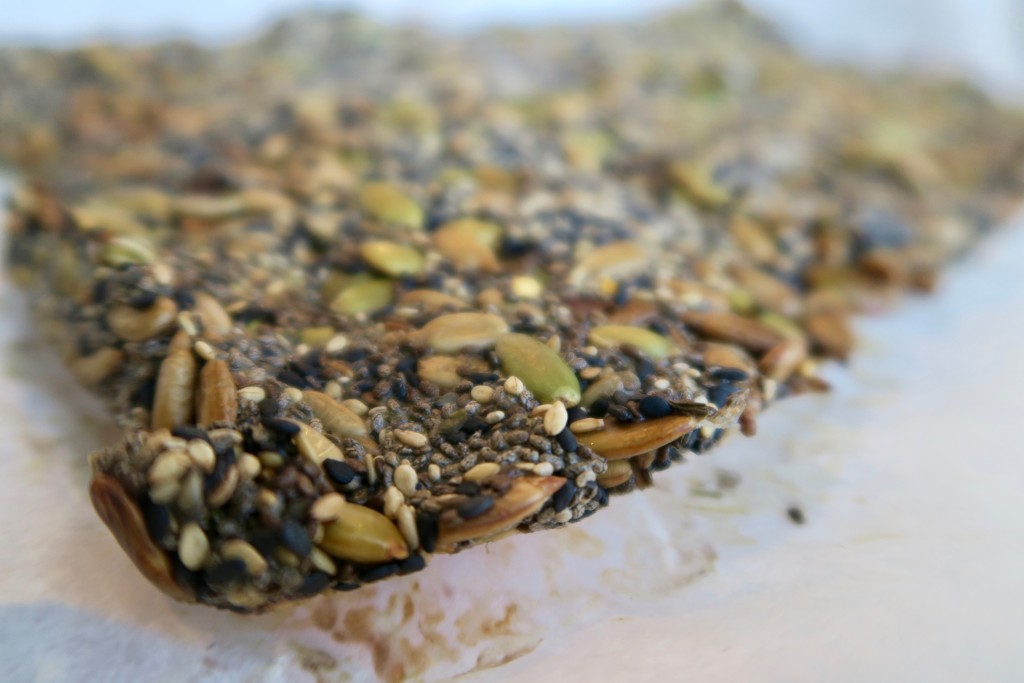 I just can't help but admire how beautiful this cracker looks!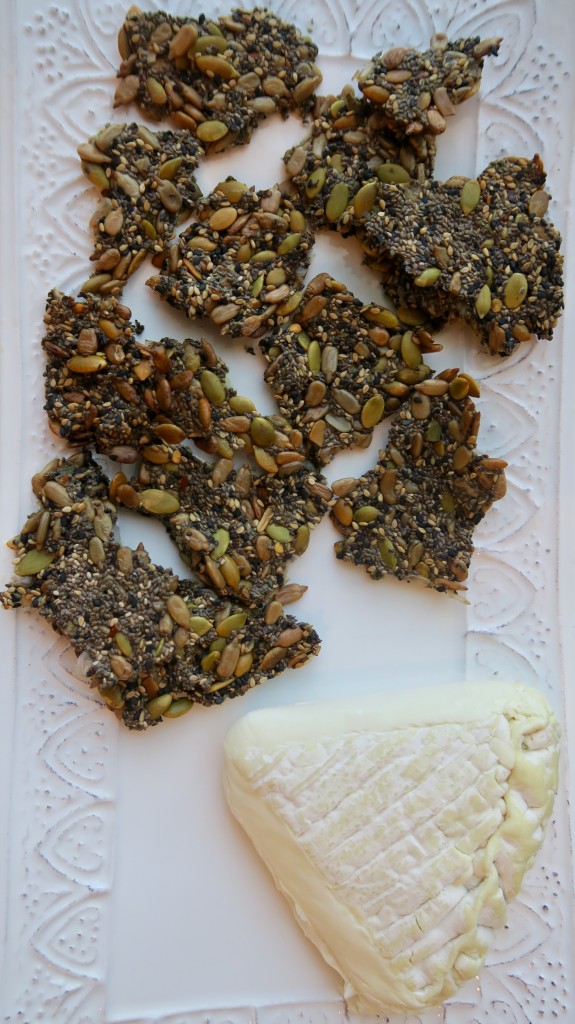 Break it up into pieces and enjoy every bit of it with my favorite cheese or yours! 
Comments
3