It's full of protein, crunchy peppery goodness and, among other goodies, topped with a fried egg.
Why? Because I think we can agree that everything is better with a fried egg on top!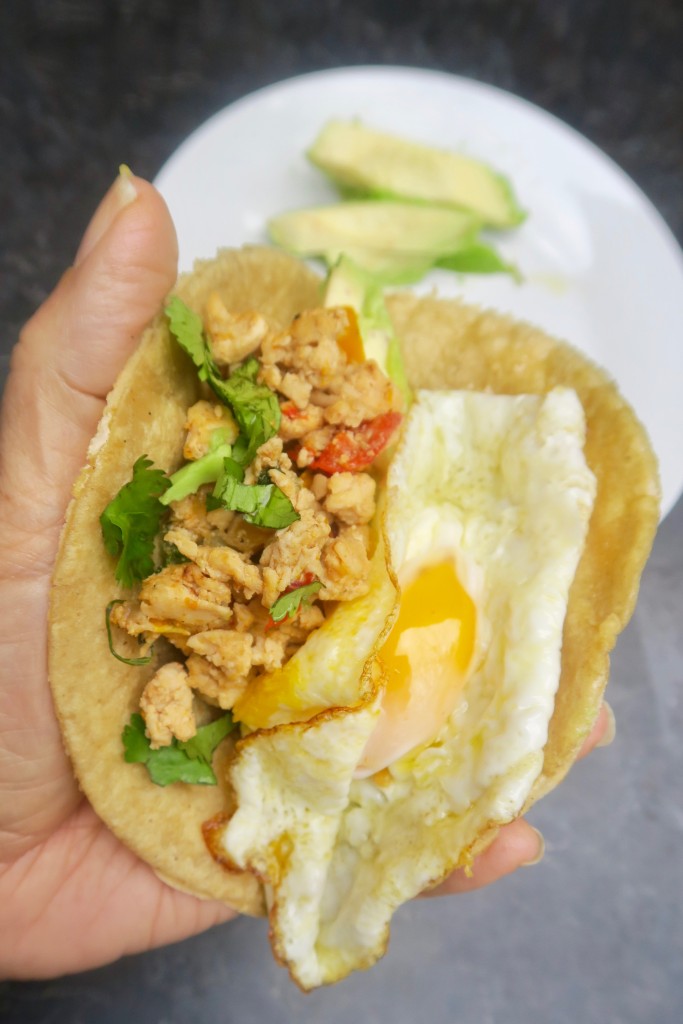 Warning-- you must eat this over a plate if you prepare the taco with a runny yolk,  as I like to do.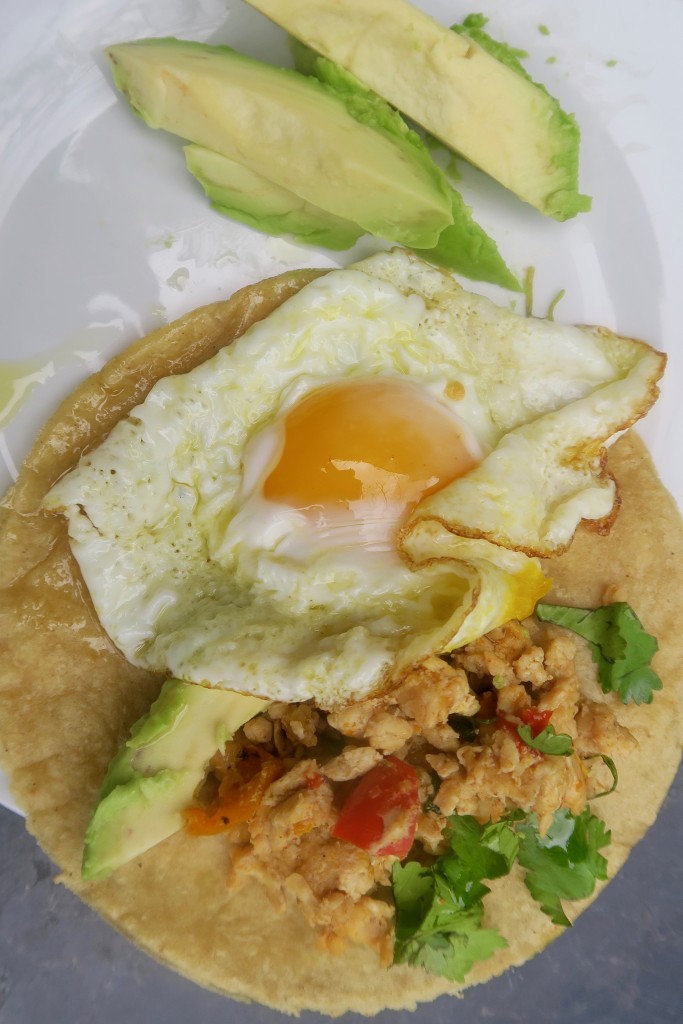 This meal is a no-brainer and so versatile. You can literally add anything to it.
I LOVE how easy it is to prepare and it checks off all the boxes of my favorite foods on the planet!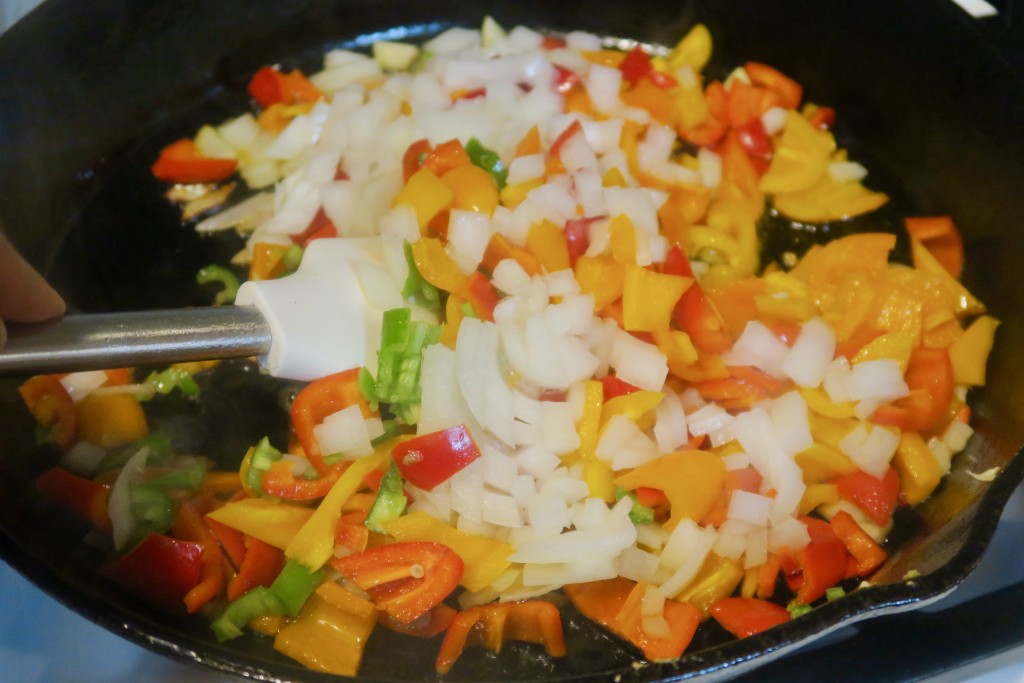 I start off with sauteed white onion, bell peppers, jalapeno pepper and minced garlic in extra-virgin olive oil, just like the traditional Cuban sofrito I grew up with. (Minus the jalapeno!)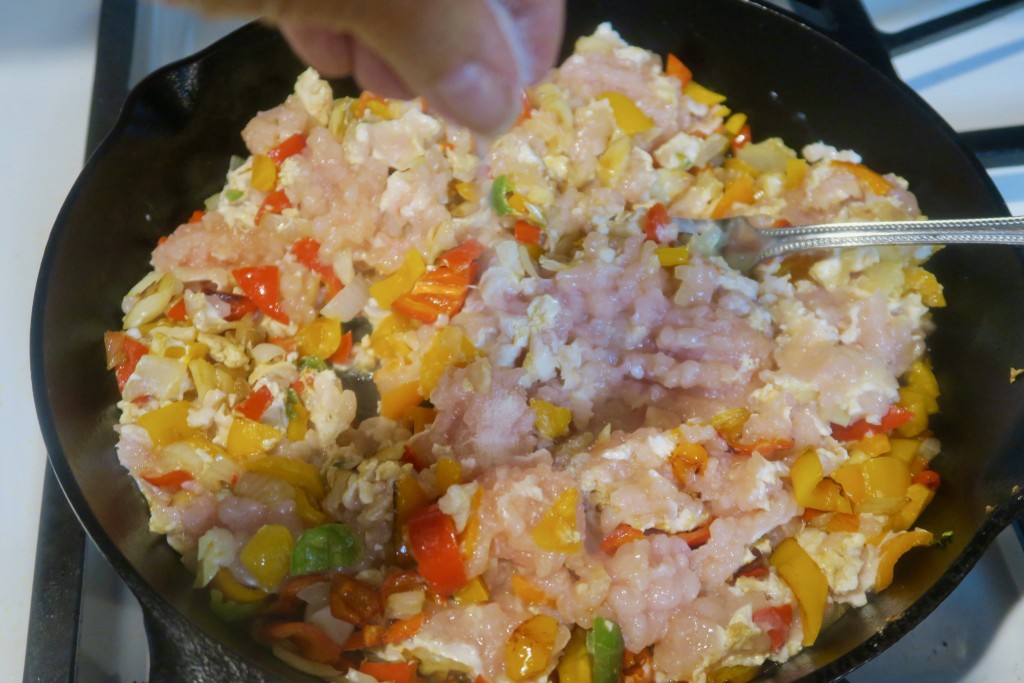 Then add the ground chicken breast. This is definitely one way to make the white meat tasty!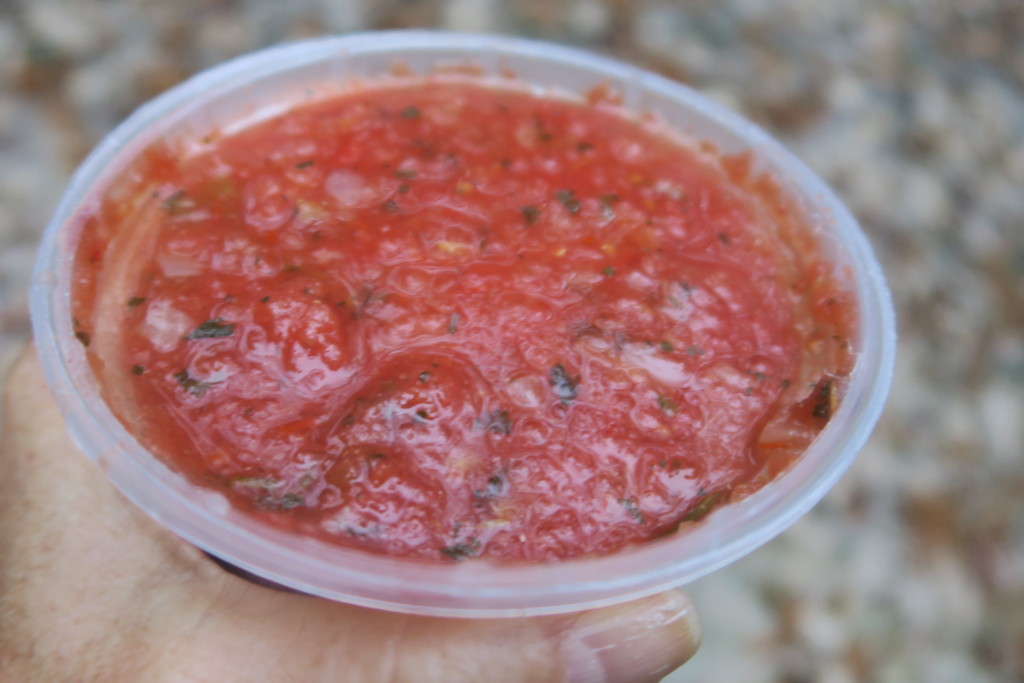 Add salsa fresca and some delish spices: organic ground cumin, organic ground coriander, ancho chili powder, Himalayan pink salt and organic ground pepper.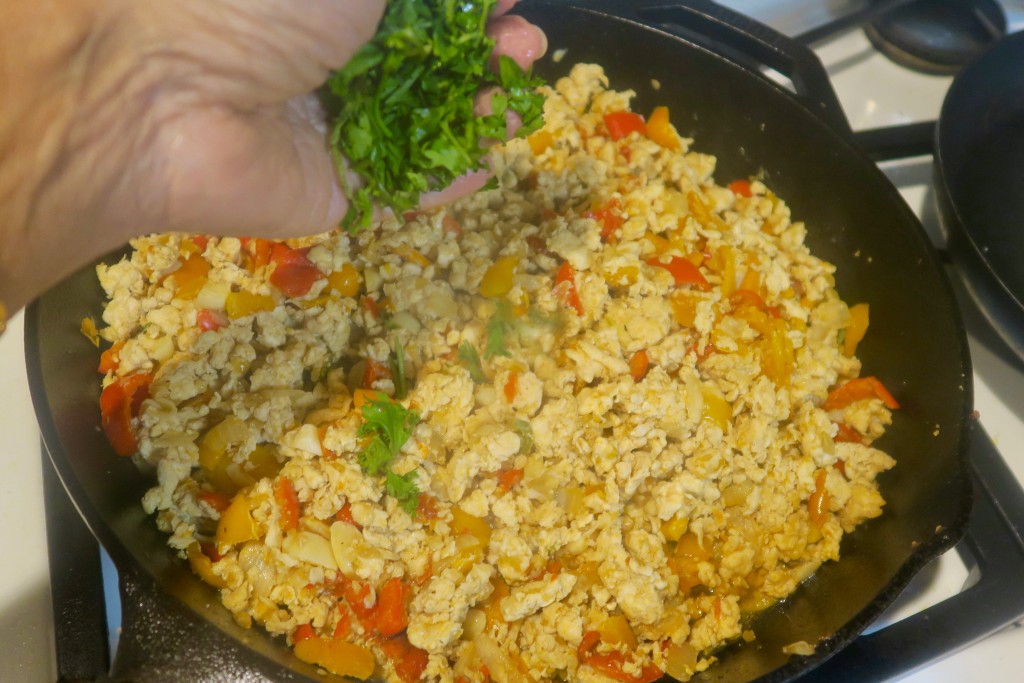 A little bit of tomato paste thickens it up, and of course, nothing is anything without limes and cilantro leaves!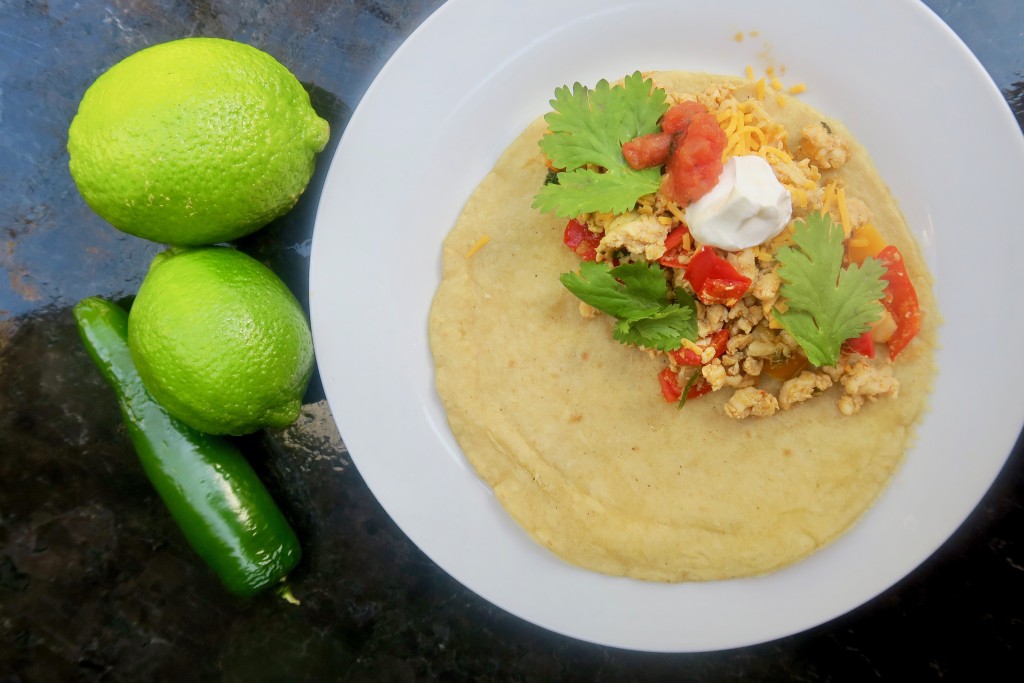 Then finally, place it all on a warm tortilla shell.  
Just talking about this is making my mouth water right now!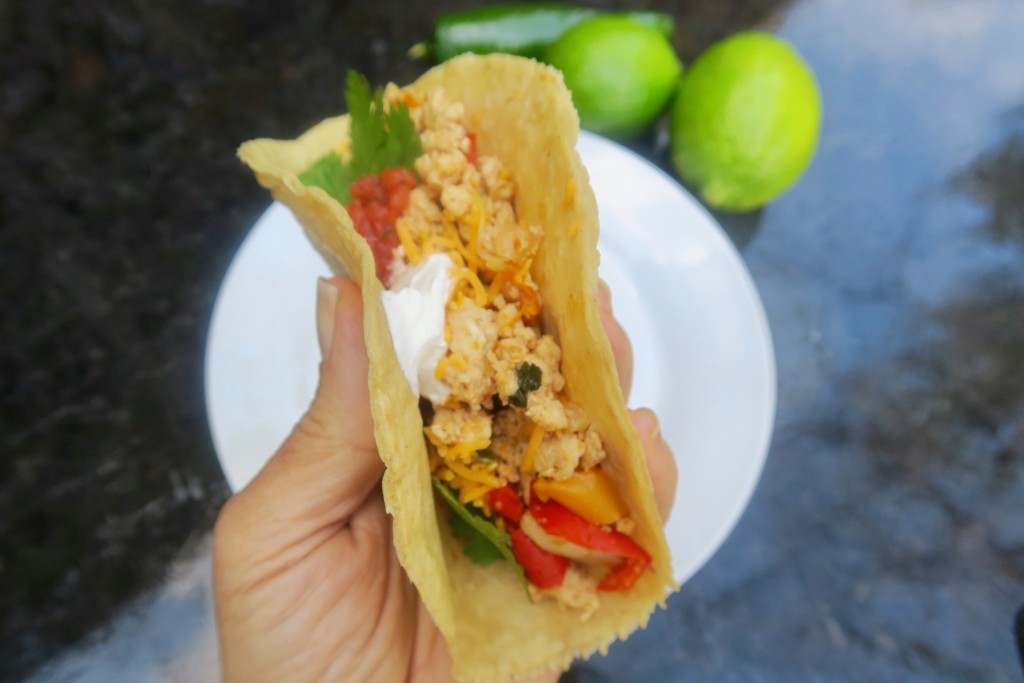 Of course, the fried egg could be optional, but why miss out on the best part of this taco? Seriously, you won't regret it!